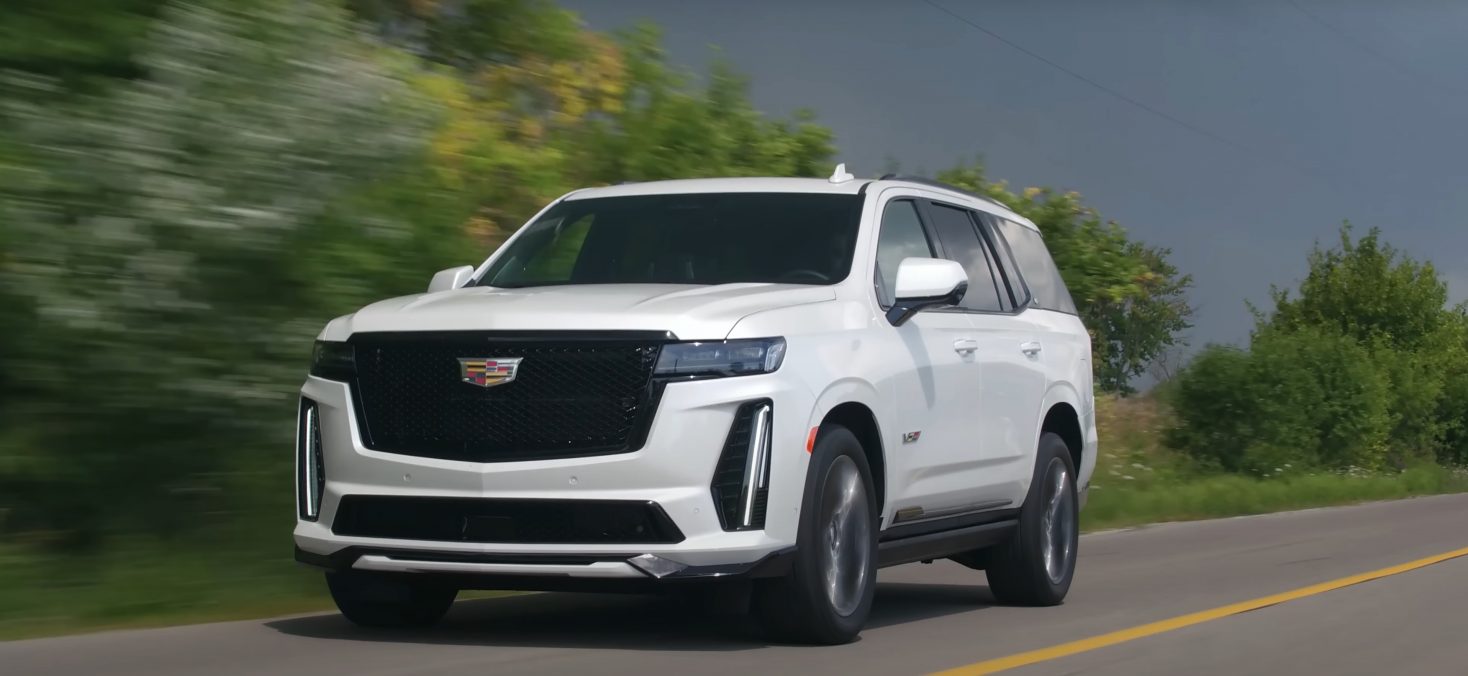 The 2023 Cadillac Escalade-V is an Ultra-luxury SUV from the Future!
If time travelers comes to us from the future I'm 100 percent positive they'd be in the 2023 Cadillac Escalade-V. The amount of torque and speed in this "ultra-luxury" SUV should not be possible and accessible to mere mortals – see the video below for proof.
The 2023 Cadillac Escalade-Vs much-anticipated engine is a supercharged 6.8-liter V8 that, in combination with the Performance-Tuned 10-speed automatic, produces 682 horsepower and 653 pounds-feet of torque.
At the center of the Escalade-V is a supercharged 6.2-liter V-8 rated at 682 horsepower (508 kW) and 653 pound-feet of torque (885 nm). The big 653 lb-ft of torque helps the 2023 Cadillac Escalade-V to effortlessly go from 0 to 60 mph in less than 4.4 seconds. Its brand-new supercharged engine produces 682 peak horsepower. See the video review below from TheStraightPipes youtube channel.
To its V-badged sports sedan, Cadillac added large Brembo brakes with six pistons, adaptive dampers, air springs, and a supercharged V-8 with 6.2-liters, which pumps nearly 700 hp through all four wheels. Cadillac is unlikely to unlock the full potential of the 668-hp powertrain here, but the engine would represent a substantial upgrade from the regular full-size luxury SUV's 420 horsepower.
So press on the left pedal, and the instant acceleration provided by the V-8s high-torque output (Cadillac claims 80% of the Escalade-Vs 653-pound-feet of torque is available from 2000 rpm) is like an early burst of a modestly capable electric car.