When it comes to finding a family vehicle, you want something reliable and practical. You want something that won't break down on your way to soccer practice, that won't use up all your money in fuel costs, and that won't struggle with supermarket trips.
That's why the Toyota Highlander SUV is such a great choice for families. Let's take a look at what makes this car so great for busy parents.
* All images courtesy Toyota
Fuel Efficiency
The Toyota Highlander is known for its fuel efficiency. It gets an EPA-estimated 20 miles per gallon in the city and 24 miles per gallon on the highway, which means you can spend less time at the gas station and more time with your family.
The model also has an Eco Mode, which allows you to use slightly less fuel by helping you avoid over accelerating or braking too hard – perfect for rush hour traffic.
Towing Capability
The Toyota Highlander SUV offers good towing capabilities. The base model can tow up to 1,500 pounds and the V6 model has a maximum tow capacity of 5,000 pounds – enough to pull small boats and campers without having to upgrade to a bigger vehicle. This makes it perfect for weekend getaways or camping trips with the kids.
Safety Features
One of the most important factors when choosing a family car is safety—and the Toyota Highlander has plenty of features to keep everyone safe on the road. It comes standard with eight airbags and electronic stability control (ESC), which helps prevent skidding if you make any sudden maneuvers on slick roads or highways.
It also comes equipped with Toyota Safety Sense 2.5 technology, which includes lane departure warning systems, pre-collision systems with pedestrian detection, radar cruise control and automatic high beams – all designed to help keep you safe from potential accidents on the road.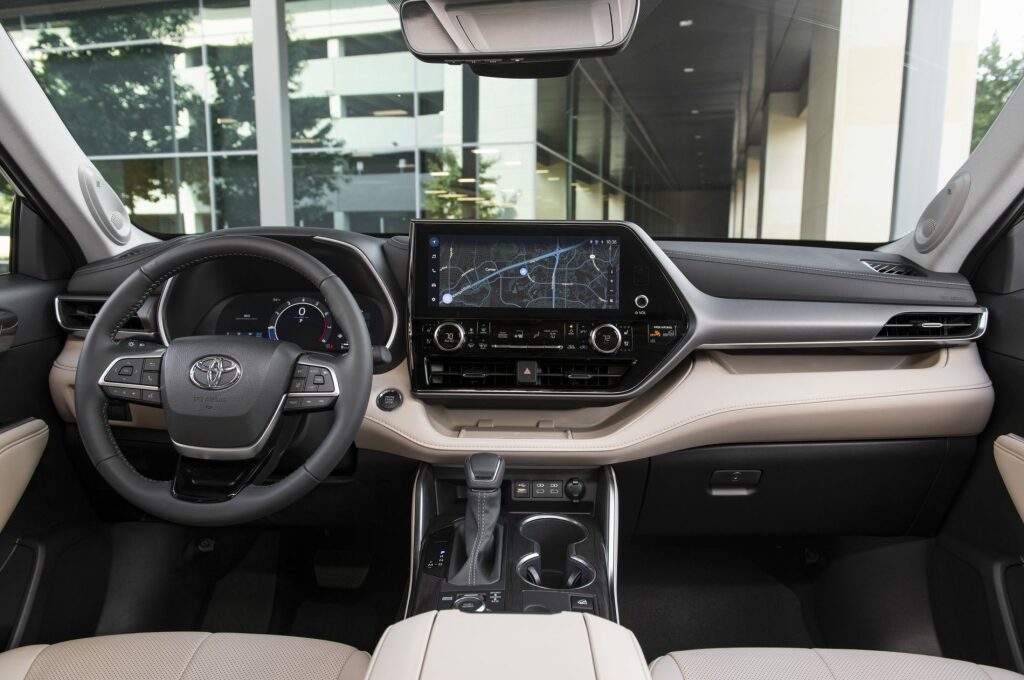 Conclusion:
When it comes down to it, there are many reasons why the Toyota Highlander SUV is such a great family vehicle option—from its fuel efficiency and towing capability to its safety features and overall practicality.
No matter what kind of lifestyle you lead or how often you take your children out of town, this car offers plenty of features that will make both short trips around town and long road trips more enjoyable for everyone involved! If you're looking for a reliable family car that won't break the bank or leave you feeling stuck at home due to poor fuel economy or lack of space – then this might be just right for your needs!
Main image courtesy: Toyota