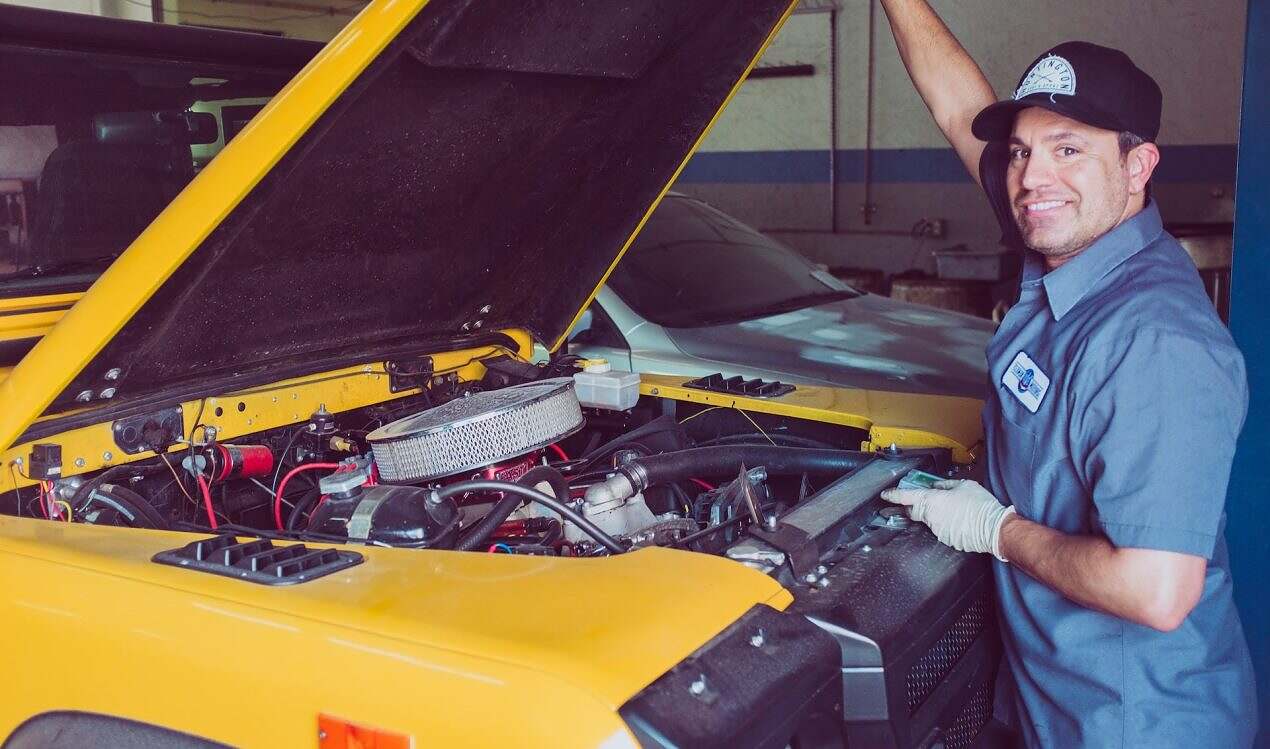 Before Buying a Used SUV Read This
If you're looking to buy a used SUV without sacrificing quality and performance, then perhaps you should consider buying one that has been pre-owned instead.
Used SUVs are becoming more and more popular for obvious reasons; They're cost-effective, reliable and high in value. However, that doesn't mean that all used SUVs are good.
There are some downsides to buying a pre-owned car, such as the risk of it being a lemon or the hidden costs that may come with it.
To avoid any unpleasant surprises, there are certain things you need to keep in mind when buying a used car. Buying an unreliable used SUV will be more expensive for you in the long run than getting a bad sedan for example.
Just follow these tried and true tips when shopping for your dream used SUV to avoid the lemons and only get the best off the lot.
Check the VIN
The VIN, or Vehicle Identification Number, is a unique code that identifies the car. It's useful to know the VIN number and the car's history because it will tell you important information about the car.
By checking the VIN, you can find out the model year, the number of owners the car has had and if the car has ever been in an accident. You can find the VIN in a few places: either on the dashboard near the windshield, on the driver's side door or in the car's service records.
Know your warranty rights
While you are researching different SUVs, take note of the warranty coverage. If the car has a 10-year/100,000-mile warranty, that's fairly good, but you should also check to see if it is a bumper-to-bumper warranty or just the basic warranty.
If you have the money, and if you are buying a newer model, you might want to buy a car with extended warranty coverage.
Take it for a test drive
First, find out what the car's odometer reads, so you know how many miles the car has been driven.
After that, take the car out for a test drive and make sure to check the following:
Braking: Make sure the car has a good stopping distance and that the brakes are functioning well. If you feel that the car's braking is subpar, you can ask the seller to change the brake pads.
Transmission: Make sure the car's transmission is in good shape. If you hear a grinding sound, you may have to change the transmission soon.
Steering: Make sure the steering is smooth and responsive.
Engine: Start the engine and listen for abnormal sounds. You may also want to check the engine's oil level.
Ask for the service records
One way to know if a used car is well taken care of or not is to check its service records. If the car has been regularly serviced, then you can be sure that its previous owner(s) took good care of it.
A car with low mileage and regular maintenance history is generally worth buying, as it is less prone to break down.
Be wary of add-on features
Before you buy a used SUV, make sure you understand the features of the car.
For example, some cars have a push-button start or remote start, which means you don't have to walk to the car to unlock it or start it.
Other cars have a touchscreen display, where you can control the audio and climate settings. Get familiar with these features before you make the purchase, so you can make sure the car works well.
The Bottom Line
There are many great reasons to buy a used SUV. It can help you save money and time, and it can be a great way to get a reliable vehicle without having to spend a lot of money.
However, when you're buying a used SUV, you should be aware of certain things. You should check the VIN, know your warranty rights, take the car out for a test drive, and ask for the service records.
Be wary of add-on features and the risks that come with buying a used vehicle, and you'll end up with a great used SUV for a great price. That's not all; you should also keep an eye out for any recalls that the car may be facing.
Additionally, be sure to test drive the car in all types of weather and road conditions to ensure that it performs well in all situations.