India is a major player in the global car market, and car buying trends in the country are shifting rapidly. In recent years, the Indian automotive industry has seen a shift in car buying trends towards SUVs and luxury cars.
This shift is due to the increasing disposable incomes of Indians, their changing tastes, and the availability of new car models with improved features.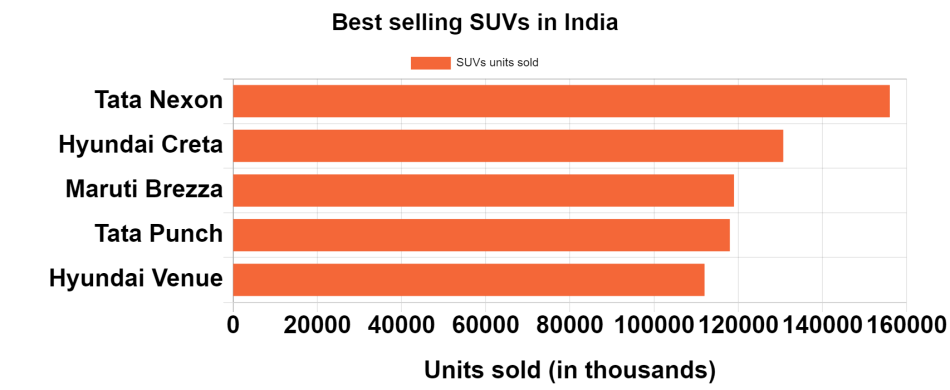 The introduction of new technologies such as fully-electric vehicles, digital showrooms, and online sales platforms have also had a major impact on car buying trends in India.
As a result, car buyers in India are now more open to trying out new features and models, and exploring new options. We've compiled a list of the best selling SUVs in India (ranked by sale volumes) – with help from data at hindustantimes.com.
Tata Nexon (Tata) – 156,000
Hyundai Creta (Hyundai) – 130,690
Maruti Brezza (Suzuki) – 119,000
Tata Punch (Tata) – 118,000
Hyundai Venue (Hyunddai) – 112,000