In today's automotive market, large SUVs are dominating the roads, offering space, comfort, and luxury. If you're looking for a new family vehicle or simply love the feeling of driving a robust and powerful car, this is the list for you.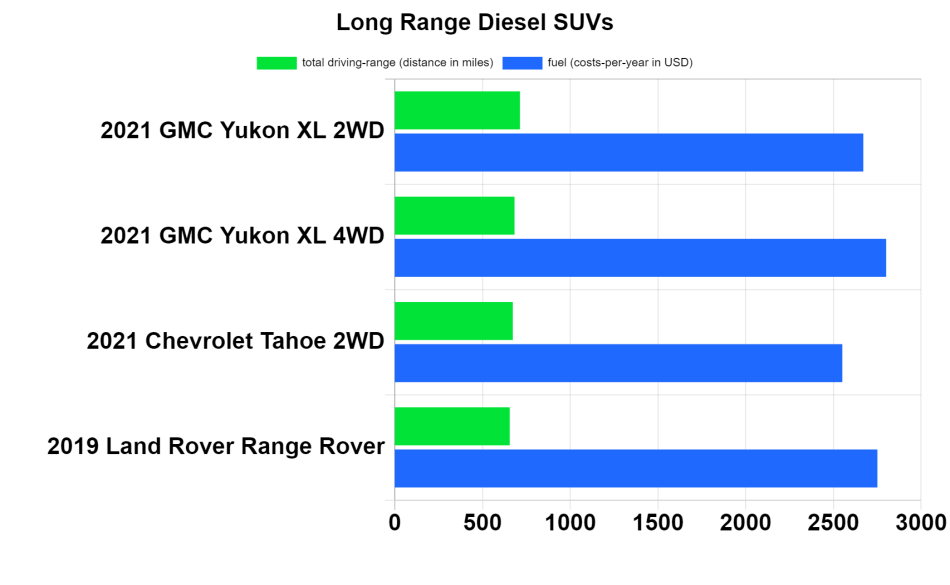 We've curated a list of the most popular large SUVs available in the market. So, buckle up and get ready for a ride through the best of the best!
Luxurious
Cutting-edge technology
Impressive performance
With its stunning design and top-notch performance, the Cadillac Escalade is a crowd favorite among luxury SUV enthusiasts. The 2023 model offers a perfect blend of style, comfort, and innovative features, making it an excellent choice for those who want to ride in style.
Powerful engine options
Impressive towing capacity
Roomy interior
The Chevrolet Tahoe is a popular choice for families and adventurers alike, thanks to its spacious interior and powerful engine options. With one of the best towing capacities among large SUVs, the Tahoe is perfect for those who need to haul heavy loads or tow a trailer.
Luxurious and comfortable
Off-road capabilities
Advanced safety features
The Lexus LX is a luxurious large SUV that offers off-road capabilities and a comfortable ride. Its advanced safety features make it a top choice for families, and the Lexus LX is one of the pricest on this list.
Main image courtesy: Cadillac