The all new 2024 Chevrolet Trax is a sub-compact SUV that hits all the right notes. The redesigned SUV is better than the previous generation Trax (2022) it's replacing, in every possible way.  Yet, it is somehow going to cost less – how'd  the manufacturer pulled that off?
The new Chevy Trax will be built on a larger frame than the outgoing generation and bears very little resemblance to that older model. On top of all this, the 2024 Chevy Trax SUV, will only come in  front-wheel drive and be equipped with a 137hp turbocharged inline-three engine.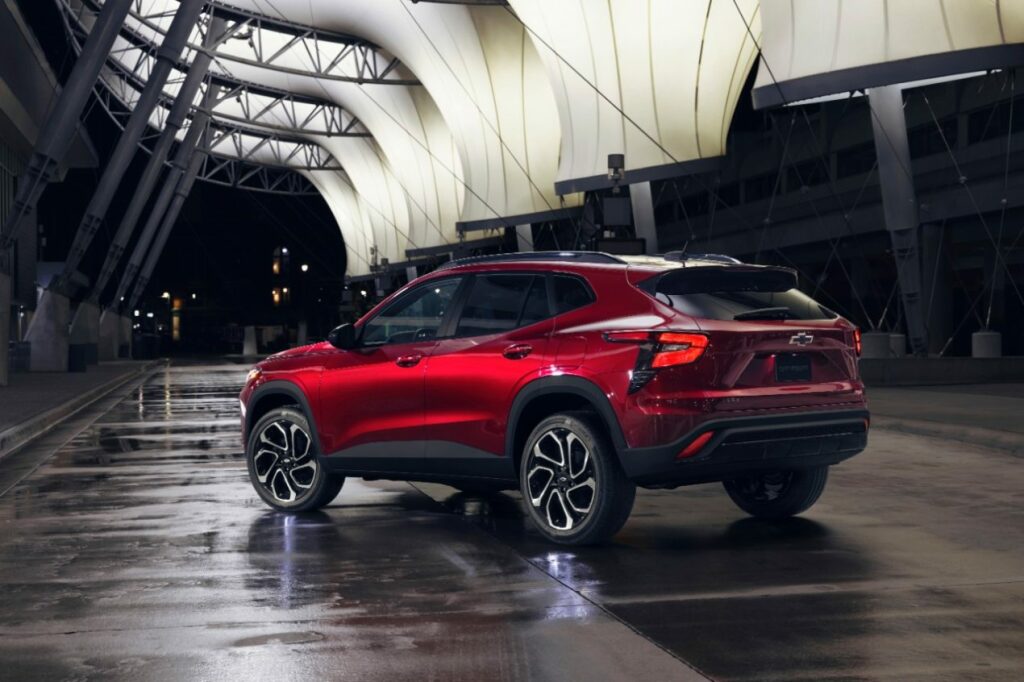 The all new 2024 Chevy Trax carries a $21,495 USD MSRP for the LS base model and $24,995 USD MSRP for the RS trim – the more sportier variety. If you can wait, the car will go sale in early spring 2023. In meantime check out some reviews of the 2024 Trax below.