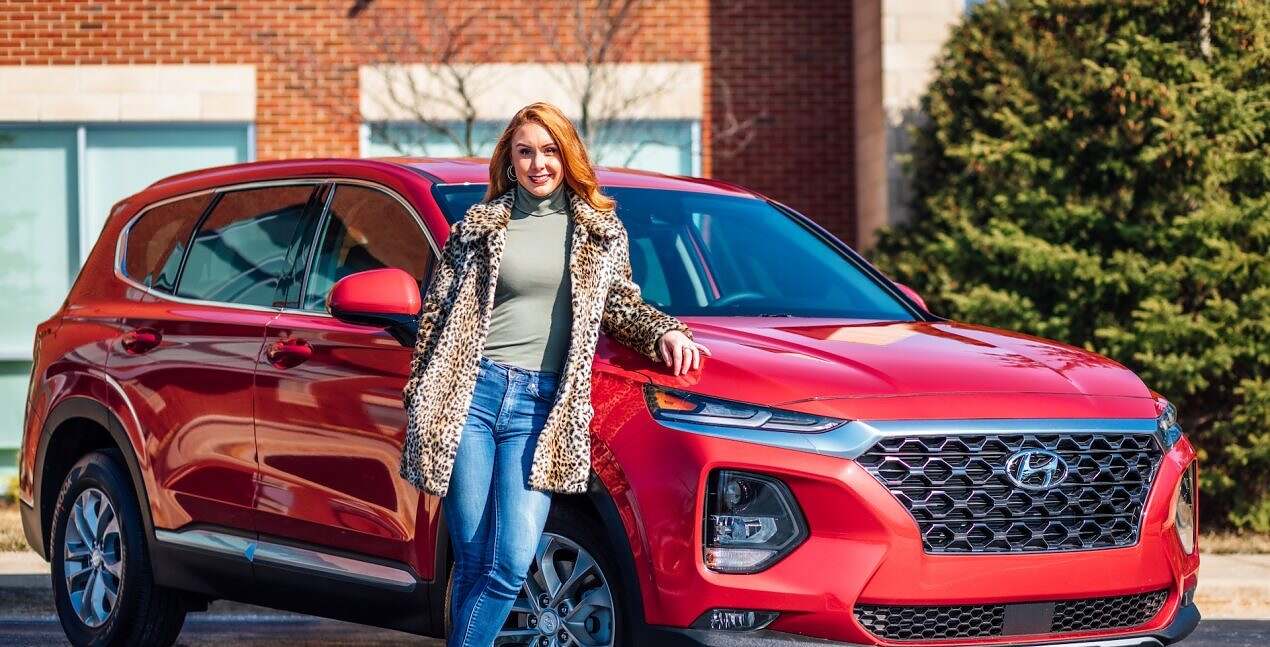 5 of the Safest Used SUVs from 2019
If you're shopping for a 2019 used SUV, then we've got a selection of the safest from that model year . After all, you want to make sure that your vehicle can protect what you and your loved ones need on the roads. If you a considering a 2020 model SUV instead check out our article for that year too.
Fortunately, there are plenty of SUVs out there that provide both excellent safety ratings and great features. Here are five of the safest SUVs from 2019 that you should consider buying this in 2023.
*prices for these vehicles are obtained from Autrader.com
2019 Honda Pilot (msrp $27,399)
The Honda Pilot is one of the most popular SUVs on the market for good reason. Not only does it get excellent gas mileage, but it also has a five-star overall safety rating from the National Highway Traffic Safety Administration (NHTSA). It offers many advanced safety features such as adaptive cruise control, lane keep assist, automatic emergency braking and more. Plus, its spacious interior makes it great for families.
2019 Toyota Highlander (msrp $31,299)
The Toyota Highlander is another excellent choice when it comes to safety. It has a five-star overall rating from NHTSA and is equipped with Toyota's Star Safety System which gives drivers added peace of mind on their travels. It also offers plenty of space inside and comes with standard driver assistance features such as lane departure warning and automatic high beams.
2019 Subaru Forester (msrp $23,199)
The Subaru Forester is known for its reliability and safety ratings which make it an ideal option for drivers who want peace of mind every time they get behind the wheel. It has a five-star overall crash test rating from NHTSA and is packed with advanced driver assistance features like adaptive cruise control, blind spot monitoring system and rear cross-traffic alert system. Its roomy interior also makes it perfect for small families or those who often transport large cargo items.
2019 Hyundai Santa Fe (msrp $20,099)
Another great option when looking for a safe SUV is the Hyundai Santa Fe. This vehicle has been rated highly by NHTSA with its five-star overall crash test score as well as its five stars in frontal crash tests and side-impact tests. It also boasts some impressive tech like lane keeping assist, pedestrian detection system, forward collision avoidance assist and more—all great additions to help drivers stay safe on their journeys.
2019 Ford Escape (msrp $21,499)
The Ford Escape rounds out our list as one of the safest SUVs available this year. With its five-star overall crash test rating from NHTSA paired with Ford Co-Pilot360 technology including pre-collision assist with pedestrian detection system, lane keeping system and auto high beam headlamps—you can be sure that you have all you need to stay safe while driving this vehicle around town or on longer trips alike!
Conclusion:
With so many different options available in today's market, it can be challenging to decide which SUV will best meet your needs without sacrificing safety standards either way—but these five picks should give you enough variety to choose between while still ensuring top notch protection on the roads! Whether you're looking for something fuel-efficient or something spacious enough to fit your whole family—one of these vehicles should have everything you need this year!
*first image courtesy Benjamin Klaver – unsplash