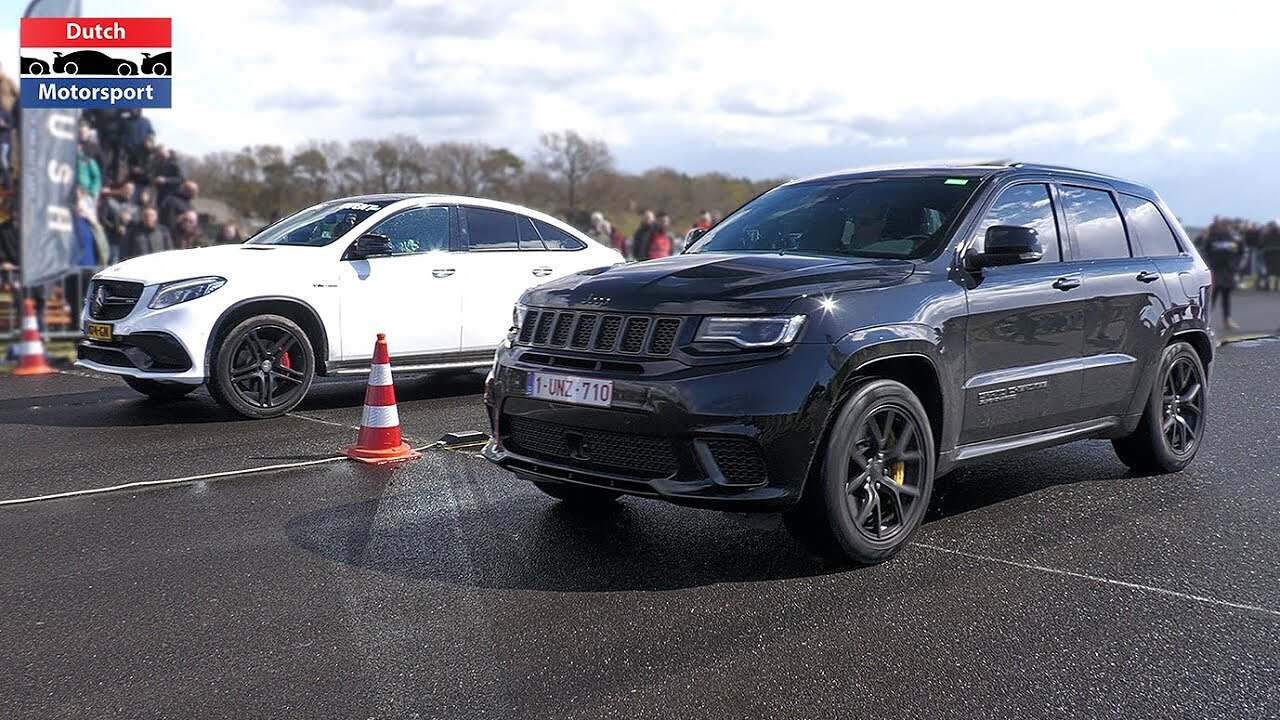 Watch a 1000HP Jeep Trackhawk Drag Race Like a Boss
The Jeep Cherokee Trackhawk SUV is a beast of a machine. Under the hood sits the 6.2 liter HEMI HELLCAT V8 engine, supercharged to an incredible 707 horsepower and producing an astronomical 645 lb.-ft. of torque.
As if that weren't enough power for one car, it's all crammed into an impressive 5363 lbs., unleashing its full supreme strength every time you hit the accelerator. Jeep has truly outdone itself with this provocative vehicle.
YouTube channel DutchMotorsport uploaded a video of a modified 1000HP Jeep Trackhawk drag racing many other SUVs and sedans. Gone are the days of your Grandpa's SUVs.