Toyota's latest offering, the 2023 Corolla Cross Hybrid SUV, is a great option for anyone looking for a reliable and efficient car. It comes with an updated 8-inch multimedia touchscreen display and Toyota's Safety Sense 3.0 (TSS 3.0), making it one of the safest cars on the road. With its AWD drivetrain and increased fuel efficiency, this car is sure to make a splash in the SUVs market.
Images courtesy: Toyota
2023 Toyota Corolla Cross Hybrid Advanced Drivetrain System
The 2023 Corolla Cross Hybrid SUV's advanced drivetrain system puts power where you need it most while maintaining fuel efficiency. It has a 2.5 litre 4-cylinder Dynamic Force engine that makes 194 horsepower and is mated to an electronically controlled continuously variable transmission (CVT).
This allows you to enjoy smooth shifts without sacrificing power or fuel economy when you need it most. The AWD system distributes torque between each wheel giving you added control when accelerating or cornering.
This makes it an ideal car for those who want to be able to navigate all types of terrain while still getting great fuel economy.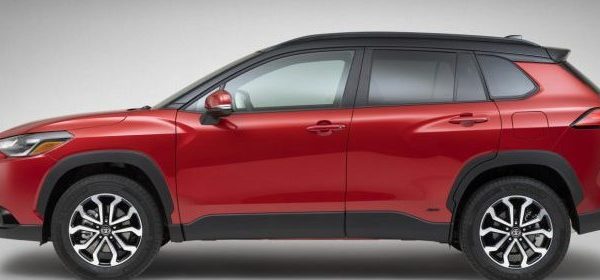 2023 Toyota Corolla Cross Hybrid Safety Features
What is Toyota's Safety Sense 3.0?
In addition to standard safety features like airbags, stability control, anti-lock brakes, and lane departure warning, the 2023 Corolla Cross Hybrid SUV also comes with Toyota's Safety Sense 3.0 (TSS 3.0).
The 2023 Toyota Corolla will come standard with some of these safety features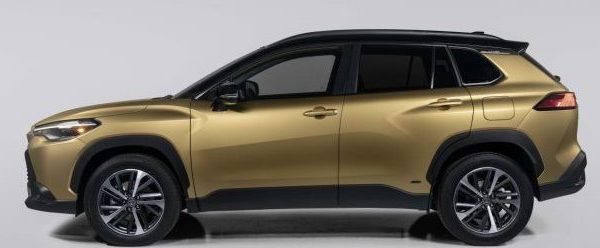 TSS 3.0 includes features such as a Pre-Collision System which can detect potential collisions with other cars or pedestrians ahead of you and alert you accordingly. Lane Departure Alert which will warn you if your car begins drifting out of its lane.
Dynamic Radar Cruise Control which automatically maintains a safe following distance from other vehicles; and Automatic High Beams which sense oncoming headlights and switch between high beams and low beams accordingly so that drivers are not blinded by your vehicle's lights in dark conditions. These features make this car one of the safest choices on the road today!
2023 Toyota Corolla Cross Hybrid Entertainment Features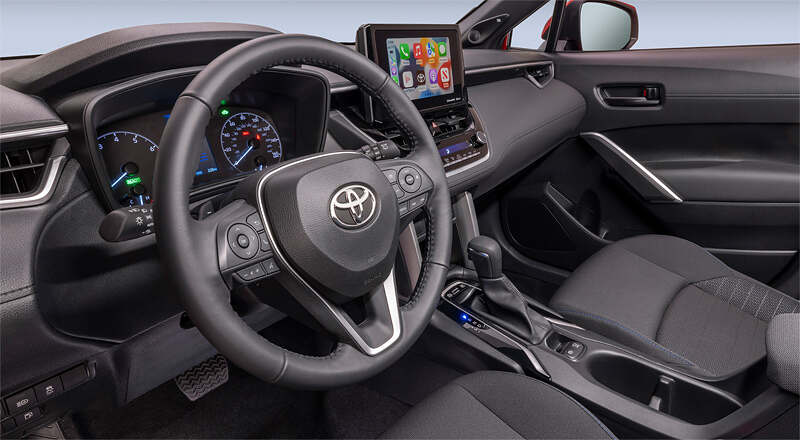 The 2023 Corolla Cross Hybrid SUV also offers plenty of entertainment options as well including an available JBL Premium Audio system that provides crisp sound quality thanks to its 9 speakers powered by ClariFi technology.
The multimedia touchscreen display also supports Apple CarPlay® & Android Auto™ allowing you to access your favourite apps directly from your dashboard for easy navigation or streaming music services like Spotify® or Pandora® Radio SYNC®3 compatibility means that drivers can stay connected even when they're on the go!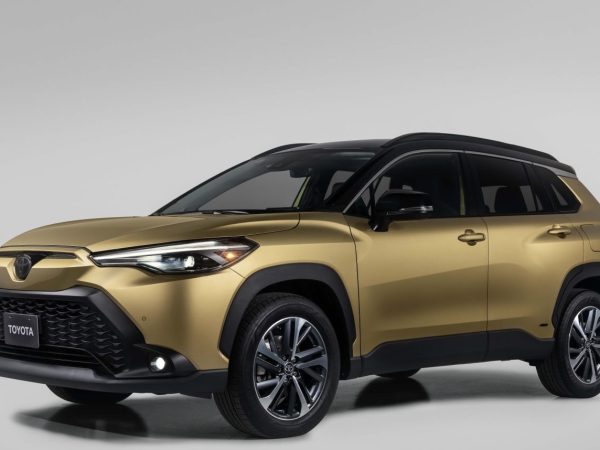 Conclusion: 2023 Toyota Corolla Cross Hybrid
The 2023 Toyota Corolla Cross Hybrid SUV is sure to be a hit with drivers who are looking for a reliable yet efficient vehicle with plenty of safety features, entertainment options, and advanced drivetrain systems available on board too!
Whether you're looking for a family car or just want something that can get you around town without worrying about gas mileage, this new hybrid SUV has everything you need – and more.