Toyota's FJ Cruiser is one of the coolest cars ever produced by man and is extremely sought after by classic SUV aficionados in North America – 2014, Trail Teams edition marked it's early demise.
The Toyota FJ Cruiser was once quite an unusual sight. With its boxy shape and retro styling, it stood out from all other SUVs of that time. In December 2022, Toyota will completely stop all production of this iconic SUV everywhere.
It wasn't just a car or a pickup truck with an extended roof – it was a completely different breed of vehicle altogether. The designers at Toyota threw all modern expectations to the wind and launched this funky little beast in response.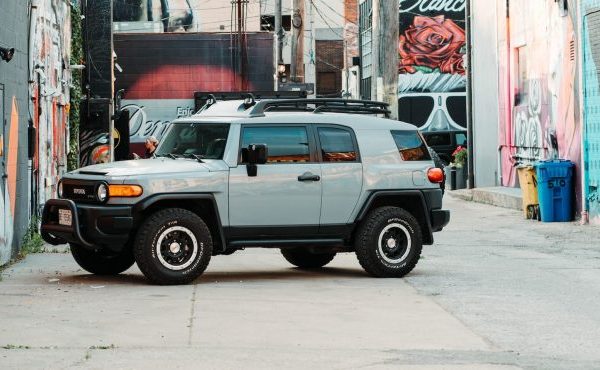 And while the initial reception wasn't exactly what they were hoping for, the FJ Cruiser soon found its niche among car enthusiasts across the globe.
Its unique appearance and off-road capabilities make it stand out against any other offering by Toyota today. If you're still deciding which SUV to buy, this article will shed some light on why you should choose the FJ Cruiser instead of anything else on the market right now. Here are some of its coolest features:
The Looks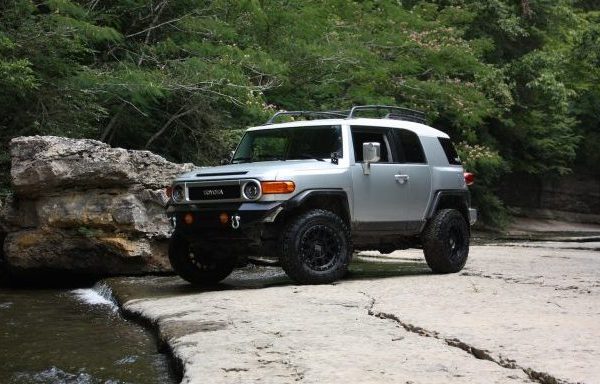 The FJ Cruiser's exterior always garnered a lot of attention on any road it was on. This was especially true in the early days of production when the car was a bit too "out there" for the general public to appreciate.
However, thanks to the timeless design of its body, the FJ has aged far better than most other cars from that period. It's a design that won't go out of style any time soon, and it's a great conversation starter for car lovers.
If you're looking for something different from everything else on the road, the FJ Cruiser is a great choice. Its retro boxy design is a homage to SUVs of the past while bringing it into the 21st century with modern technologies and materials. It's a combination of old and new that works surprisingly well.
Superb off-road capabilities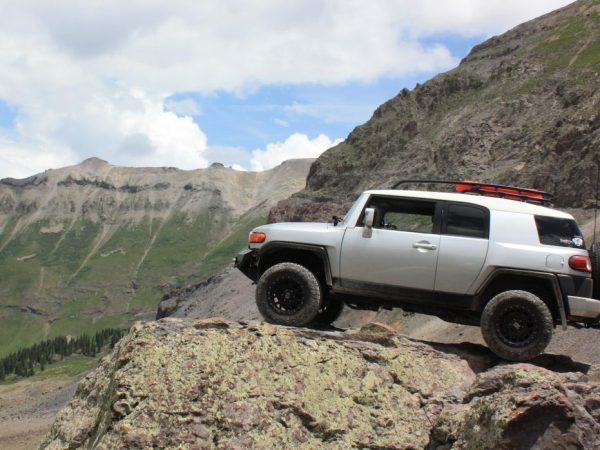 The FJ Cruiser is by no means an off-roading expert. Several SUVs are more adept at navigating tough terrains. However, the FJ is surprisingly capable in its own right.
While it's not the best option for off-road driving, the FJ Cruiser is certainly up to the task. With its high ground clearance and decent approach-and-departure angles, the FJ is more than capable of traversing rocky and uneven paths.
Its 4×4 traction system with differential lock assist makes the FJ Cruiser a very capable off-roader. And when the going gets tough, the FJ Cruiser's locking rear differential is there to keep you on track.
This awesome feature is used when there's too much difference in the rotational speed between the rear wheels – for example when one wheel is on a slippery surface and the other one is on more stable ground.
Automatic Dual-Range Transmission (ADR)
Another cool feature of the FJ Cruiser is its automatic dual-range transmission. This transmission system is a combination of a regular automatic transmission and a standard manual.
This setup allows the FJ Cruiser to be more efficient while still retaining some of the fun of a manual transmission. With this transmission, the FJ is better suited to long highway drives than it is to off-roading.
The ADR Transmission allows you to select between "D" (for drive) and "4WD" (for four-wheel drive). It's a transmission system built for off-roading, which means you can expect the FJ Cruiser to perform better in those conditions than a regular automatic transmission would.
Interior Design and Features
The interior of the Toyota FJ Cruiser is one of its most attractive features. The designers took inspiration from Toyota trucks and SUVs of the past to create a retro but modern interior.
The materials used are a mixture of genuine leather, soft fabrics, and durable plastic. You sit up high inside the FJ Cruiser, which is very typical of SUVs. What's more unusual is the way Toyota designed the rear seating area.
The FJ's entire rear section can be folded down to create a flat loading surface. This allows you to carry anything from furniture to bicycles – you can even use the FJ as a truck if you need to haul larger items.
Conclusion
The Toyota FJ Cruiser is an unusual SUV with a retro design. It isn't the best off-roader, but it excels in other areas thanks to its automatic transmission and spacious interior.
The FJ is a great choice for those who want a unique ride that's also capable of handling long highway drives and hauling larger items.
The FJ Cruiser is the perfect car for those who want a unique and capable SUV but don't want to spend too much on it. The FJ is far from being a luxury SUV, but it's a surprisingly well-rounded vehicle. Whether you're on the road or in the great outdoors, the FJ Cruiser has you covered.