Are you looking for a new car that offers the convenience of an SUV but with a size and price tag that won't break the bank? Then a used subcompact SUV might be just right for you – 2020 was a good model year.
Subcompact SUVs provide the perfect combination of style, efficiency, and practicality without compromising on utility or affordability.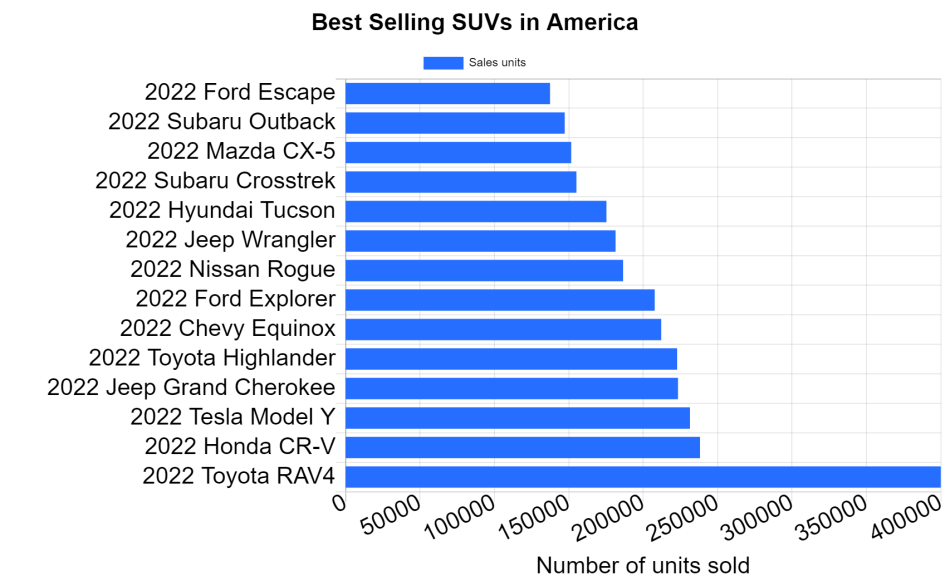 Here are some of the best subcompact SUVs on the market from model year 2020.
The 2020 Honda HR-V
Price range: $20,199 – $29,236
J.D. power rating: 79/100
The Honda HR-V has been one of the top picks for subcompact SUVs since its launch in 2016. It's reliable, and efficient, and features a sleek design that makes it stand out from other vehicles on the road.
It also offers a wealth of standard features including heated seats, Apple CarPlay & Android Auto compatibility, and an impressive fuel economy rating of 28 MPG city/34 MPG highway. The HR-V also has plenty of cargo space with up to 58 cubic feet available with back seats folded down.
The 2020 Toyota C-HR
Price range: $23,186 – $30,066
J.D. power rating: 84/100
The Toyota C-HR is another popular pick among subcompact SUVs thanks to its bold styling and excellent fuel economy rating (27 MPG city/31 MPG highway). Inside, drivers will find a well-equipped cabin featuring comfortable seating, generous cargo capacity (19 cubic feet), and plenty of tech features such as an intuitive infotainment system with Apple CarPlay & Android Auto capabilities.
The C-HR is also one of the safest vehicles in its class thanks to its advanced safety systems like pedestrian detection, lane departure warning, and automatic emergency braking.
The 2020 Mazda CX-3
Price range: $20,180 – $24,034
J.D. power rating: not rated
If you're looking for something sporty yet still affordable, then the Mazda CX-3 should be at the top of your list. This agile subcompact SUV offers plenty of power (148 horsepower) and excellent handling thanks to its responsive steering and suspension setup.
Inside you'll find comfortable seating for five as well as an abundance of tech features like an 8″ touchscreen display with Apple CarPlay & Android Auto support and push button start. In terms of fuel economy, expect to get up to 29 MPG city/34 MPG highway depending on engine configuration (there are two available).
Conclusion:
Subcompact SUVs are quickly becoming one of the most popular vehicle segments due to their combination of style, practicality, efficiency, and affordability. Whether you're looking for something reliable like the Honda HR-V or sporty like the Mazda CX-3 there's bound to be something that fits your needs perfectly within this segment.
If you've got a big family, this class of SUVs probably isn't for you, due to their size restrictions. But, if you're looking for a smaller yet versatile vehicle then make sure to check out these three best 2020 subcompact SUVs.
Main image courtesy: Honda