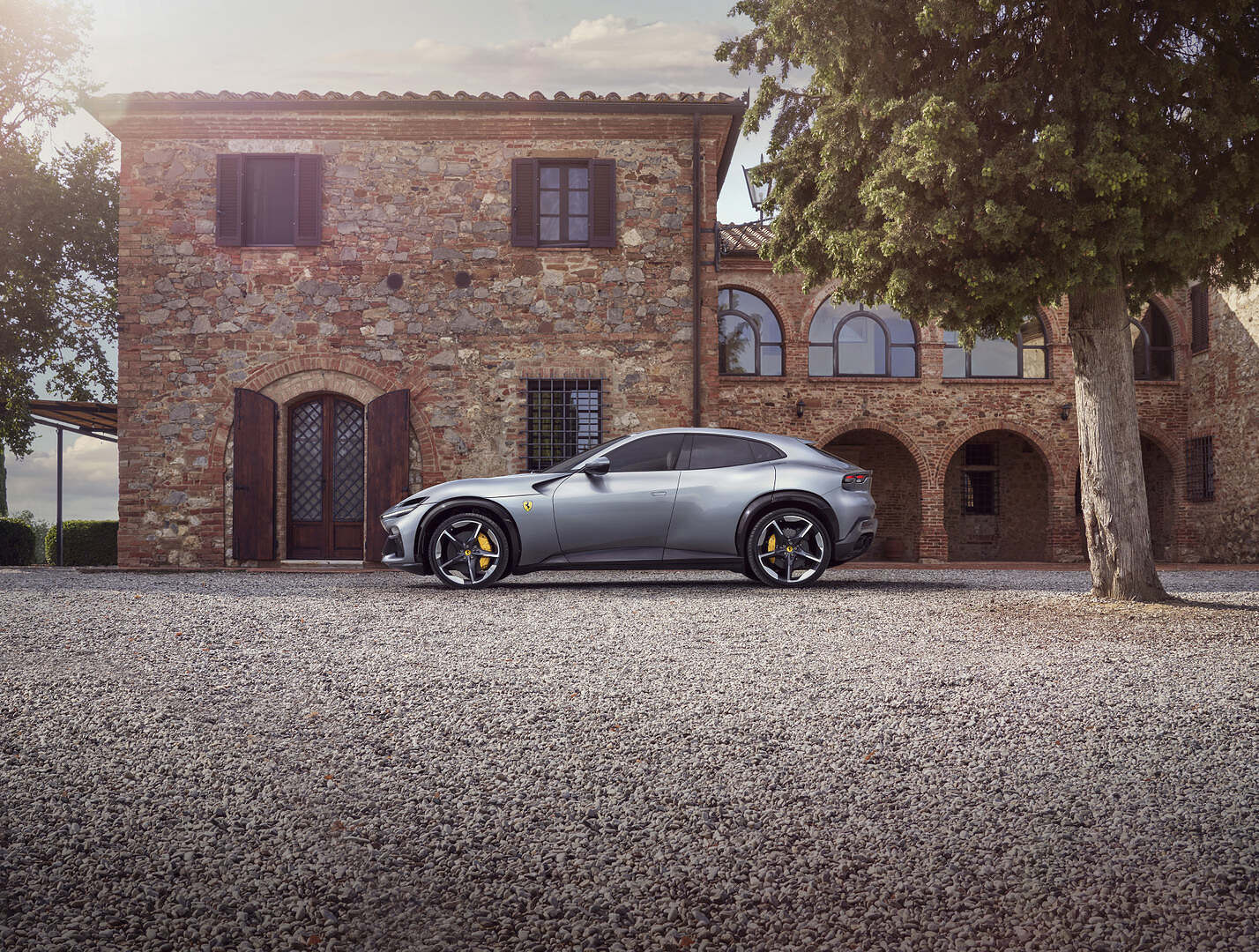 European Countries That Have the Most SUVs: According to Statista
The SUV is popular every and Europe is no exception
Europe has long been a fan of SUVs, and their popularity continues to increase. Recently, SUVs have become the most popular car type in Europe, and they are seen on the roads in every country.
We've perused Statista.com's data to show you just how popular SUVs are in Europe – by country.
Why Europeans love SUVs
The versatility of sports utility vehicles makes them incredibly appealing to European drivers, as they are capable of tackling all types of terrain and climates. This is especially true in rural areas, where drivers often need the extra capabilities of an SUV to navigate unpaved roads.
Additionally, SUVs are known for their spaciousness and comfort, which is highly valued by European drivers. As a result, the demand for SUVs in Europe is stronger than ever, and automakers are responding with an ever-growing selection of SUVs to choose from.
These European countries have the most SUVs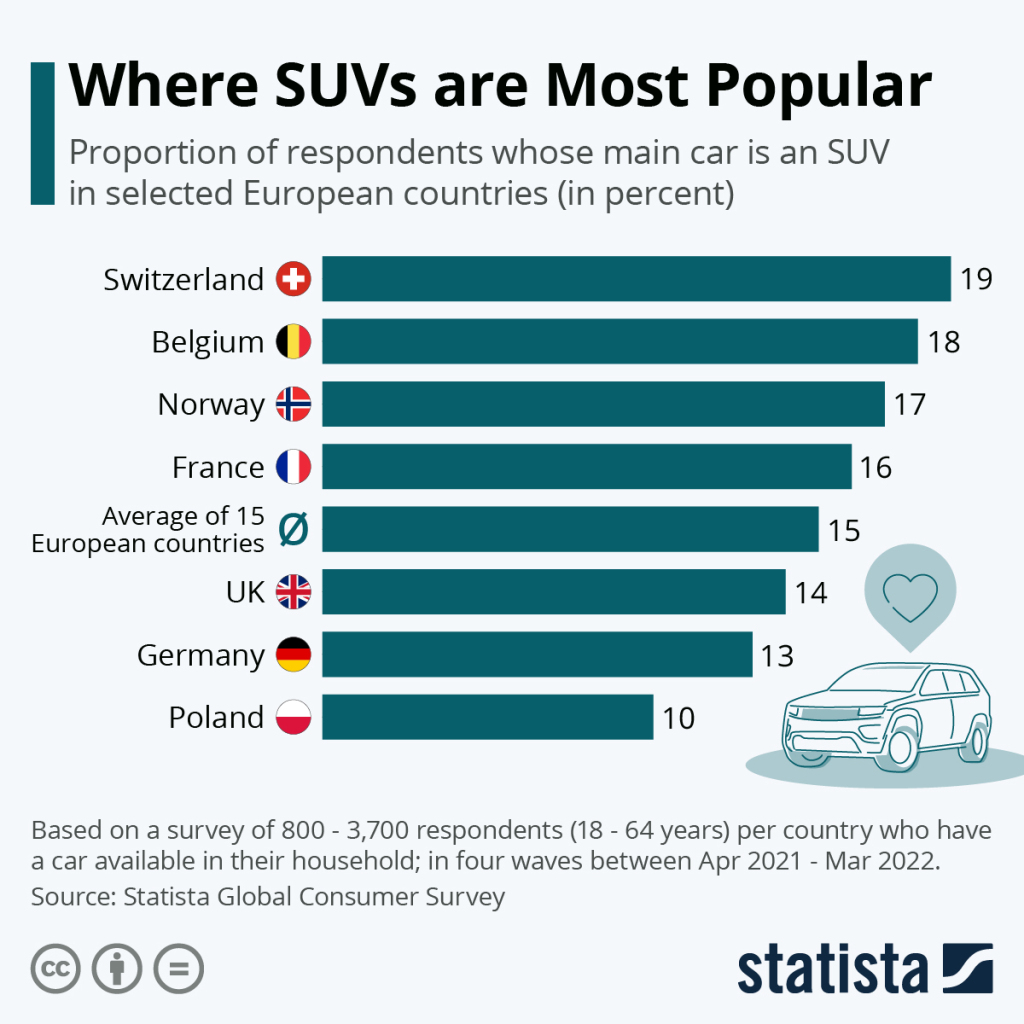 SUVs are particularly popular in Europe, with Switzerland, Belgium and Norway topping the list of countries with the highest rate of SUV ownership. In Switzerland, 19 percent of respondents said their primary car was an SUV, followed by Belgium at 18 percent and Norway at 17 percent.
The UK is slightly below the European average, with 14 percent of respondents saying they own an SUV. In general, European countries have a high rate of SUV ownership, making them popular destinations for people wanting to purchase the vehicle.