If you're in the market for a Honda CR-V, you may be wondering about the Honda CR-V's HUD. What is it? How does it work? Is it worth the extra money? Well let's try to answer these questions together, keep reading to learn more!
The Honda CR-V's HUD is a feature that projects important information onto the windshield. This information includes your speed, navigation directions, and more. The HUD is activated by a button on the instrument panel.
See our article for all the model year 2023 SUVs with HUDs.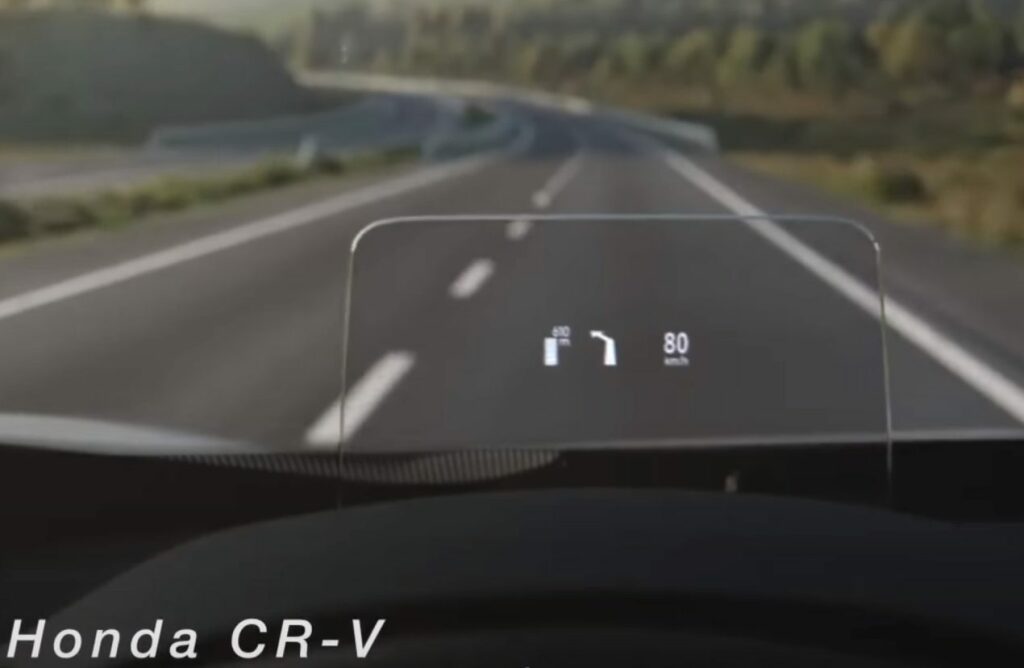 One of the great things about the HUD is that it allows you to keep your eyes on the road. You don't have to take your eyes off the road to glance at the instrument panel. This can be a great safety feature, especially if you're driving in traffic or in bad weather.
Another advantage of the HUD is that it can make driving more enjoyable. It's fun to see your speed and navigation directions projected onto the windshield. And, if you're a tech-savvy driver, you'll appreciate the Honda CR-V's HUD.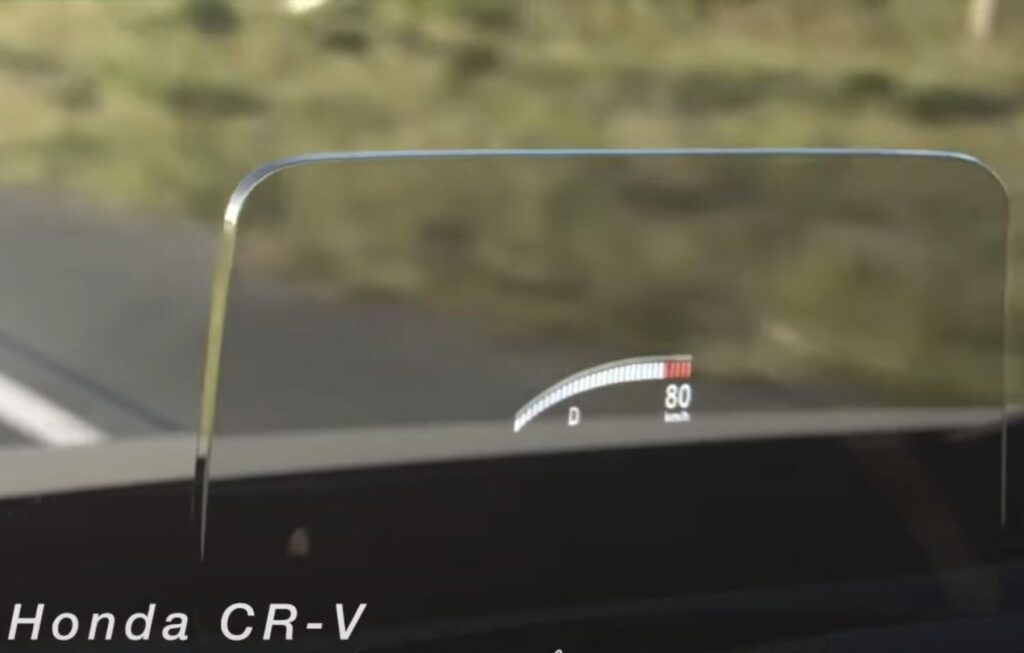 So, is the Honda CR-V's HUD worth the extra money? We think so! If you're looking for a safe and enjoyable driving experience, we recommend opting for the Honda CR-V with HUD.
Check out the tiny demonstration video of the Honda CR-V's hud below:
2022-2023 SUVs with Heads Up Display (HUD)
Brand
Models
Years
Acura
RDX
MDX
2022, 2023
Audi
e-tron
Q4 e-tron
Q5
Q7
Q8
2022, 2023
Bentley
Bentayga
2022, 2023
BMW
iX
X1
X2
X3
X4
X5
X6
X7
2022, 2023
Buick
Enclave
Encore GX
Envision
2022, 2023
Cadillac
Escalade
XT4
XT5
XT6
2022, 2023
Chevrolet
Suburban
Tahoe
2022, 2023
Ford
Escape
2022, 2023
Genesis
GV70
GV80
2022, 2023
GMC
Acadia
Terrain
Yukon
2022, 2023
Honda
CR-V
2022, 2023
Hyundai
Ioniq 5
Palisade
Santa Fe
2022, 2023
Infiniti
QX50
QX55
QX60
2022, 2023
Jaguar
E-Pace
F-Pace
I-Pace
2022, 2023
Jeep
Grand Cherokee
Wagoneer
Grand Wagoneer

2022, 2023
Kia
EV6
Soul
Telluride
2022, 2023
Lamborghini
Urus
2022, 2023
Land Rover
Defender
Discovery
Discovery Sport
Range Rover
Range Rover Sport
Range Rover Evoque
Range Rover Velar
2022, 2023
Lexus
LX 600
NX 350
RX 350
UX 200

2022, 2023
Lincoln
Aviator
Corsair
Navigator
2022, 2023
Mazda
CX-30
CX-5
CX-9
2022, 2023
Mercedes
GLA
GLB
GLC
GLE
GLS
2022, 2023
Mitsubishi
Outlander
2022, 2023
Nissan
Rogue
Pathfinder
2022, 2023
Porsche
Cayenne
2022, 2023
Rolls-Royce
Cullinan
2022, 2023
Subaru
Ascent
Outback
2022, 2023
Toyota
RAV4 Prime
Venza
2022, 2023
Volvo
XC60
XC90
2022, 2023