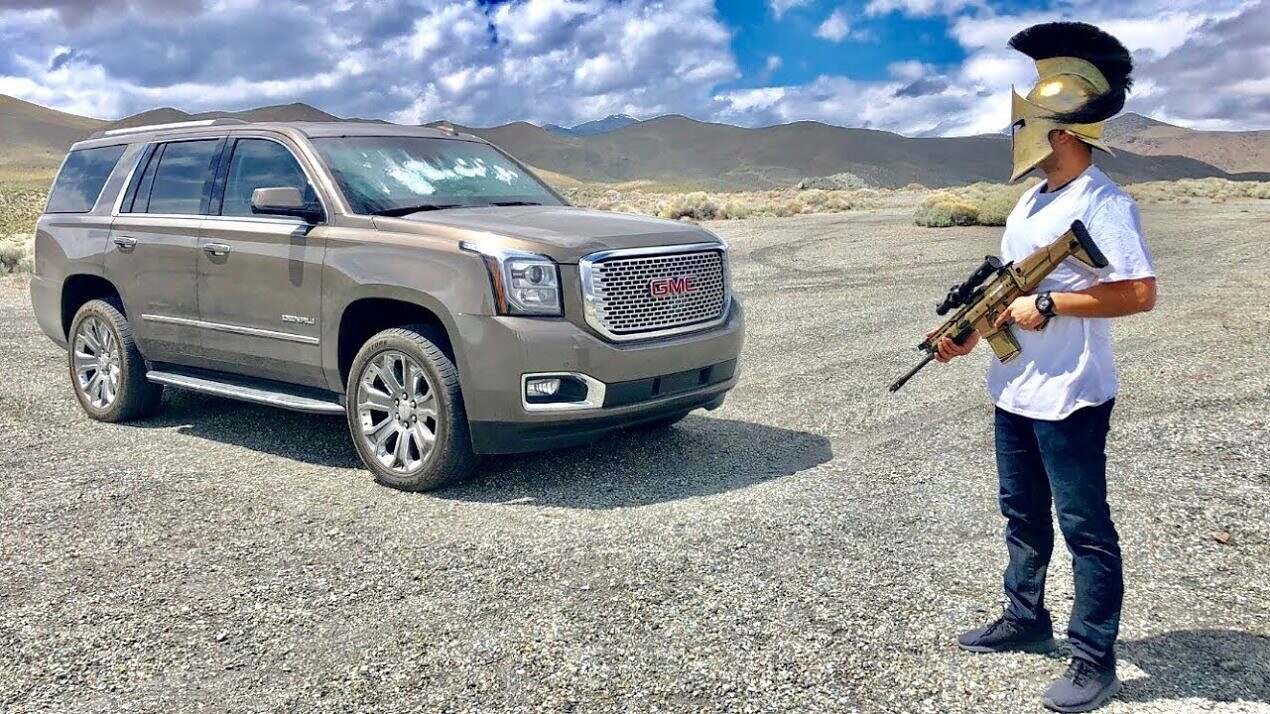 YouTuber Edwin Sarkissian Plays Around with a Fully-armored SUV
If you're in the market for a fully-armored GMC bulletproof SUV, you're in luck! Just watch the this clip from YouTuber Edwin Sarkissian playing around with a fully armored GMC SUV. Security minded individuals with deep pockets such CEOs and heads of states are now snapping up these vehicles.
These tough vehicles are built to withstand just about anything, from high-speed chases to hailstorms. And they're not just armored – they're also equipped with state-of-the-art security features, like bulletproof windows and doors. So if you're looking for a vehicle that can take a beating and keep you safe, a fully-armored GMC bulletproof SUV is the way to go.