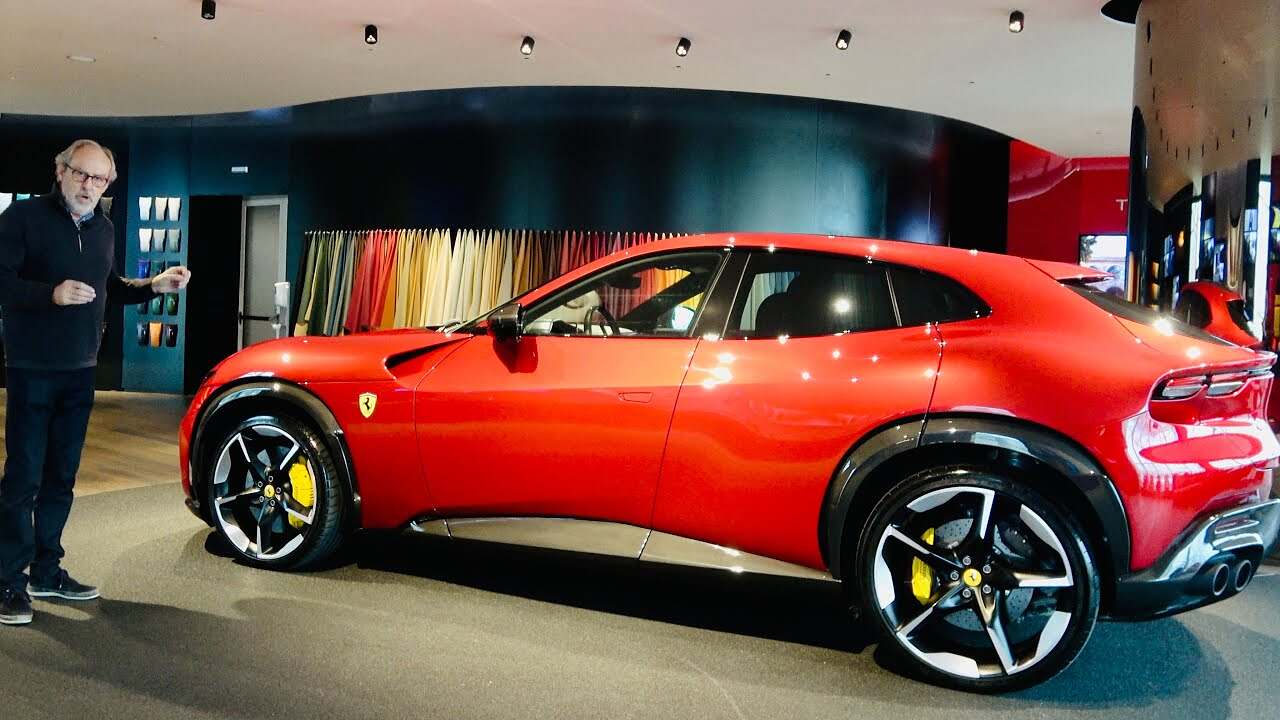 Harry's Garage Gets a Walkaround Tour of the Ferrari Purosangue SUV
The Ferrari Purosangue SUV is a HyperSUV with blazingly fast acceleration and a $400,000 price tag to match
Many of us will probably will never get a chance to drive any Ferrari cars, let alone the company's new Purosangue SUV. This is where youtube channel Harry's garage comes comes in, see their great walkaround tour of the HyperSUV.
The Ferrari Purosangue SUV is a luxurious high-performance vehicle. Its 715-hp V-12 hybrid engine provides incredible power, and it goes from 0-60 in an astonishingly fast 3.3 seconds.
The exterior is sleek and aerodynamic, with a wide stance and curved fenders that give it a powerful presence. The interior is plush, with leather seats and carbon fiber trim.
This car also comes with a hefty price tag of about $400,100 USD, making it one of the most expensive SUVs on the market. It is sure to be a head-turner on the streets, with its impressive performance and luxurious look.