When it comes to choosing the perfect SUV, safety should be a top priority. The National Highway Traffic Safety Administration (NHTSA) is the gold standard for evaluating vehicle safety, and their 5-star frontal crash rating is the highest score a vehicle can receive.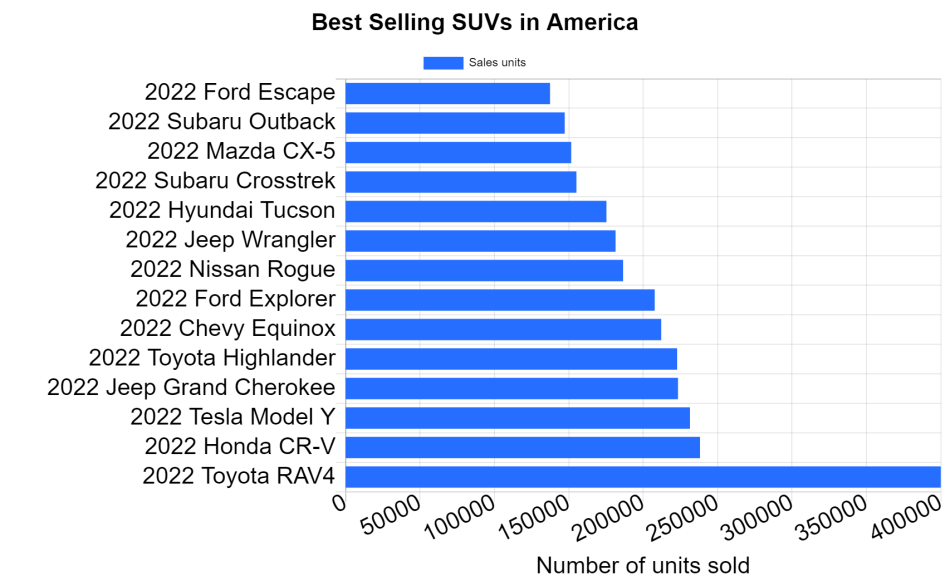 In this blog post, we will introduce you to five SUVs that have achieved this prestigious rating, ensuring you and your family stay safe on the road.
1. 2023 Honda Odyssey FWD
The 2023 Honda Odyssey FWD is not just a practical family car; it's also a top performer in safety tests. The minivan received a perfect 5-star frontal crash rating from NHTSA, ensuring peace of mind for families with little ones on board. Check out our review of the 2023 Honda Pilot TrailSport for more information on Honda's SUV lineup.
2. 2023 Buick Encore GX FWD
The 2023 Buick Encore GX FWD is a compact SUV that combines luxury, performance, and safety. With its 5-star frontal crash rating, you can confidently navigate city streets and highways knowing you're in a vehicle designed to protect you and your passengers. Learn more about the top 10 most fuel-efficient SUVs under $35,000 for other budget-friendly options.
3. 2023 Buick Encore GX AWD
For those who need a bit more traction, the 2023 Buick Encore GX AWD is an excellent choice. This all-wheel-drive version of the Encore GX also boasts a 5-star frontal crash rating, making it a safe and reliable option for families or individuals who need a dependable SUV. Discover the difference between 4WD vs. 2WD vs. AWD to find the best drivetrain for your needs.
4. 2023 Chevrolet Trailblazer FWD
The 2023 Chevrolet Trailblazer FWD is a sporty, compact SUV with a perfect 5-star frontal crash rating. Its stylish design, modern features, and top-notch safety rating make it an ideal choice for those who prioritize safety and style. Don't miss our review of the 2023 Chevrolet Bolt EUV for more on Chevy's latest electric SUV.
5. 2023 Chevrolet Trailblazer AWD
If you need an all-wheel-drive SUV, the 2023 Chevrolet Trailblazer AWD is another fantastic option. This versatile vehicle also earned a 5-star frontal crash rating, so you can drive with confidence in any weather condition. Check out our list of the best 4-wheel drive (4WD) SUVs to buy in 2023 for more all-terrain options.
In conclusion
These five SUVs have proven themselves as top performers in safety tests, earning perfect 5-star frontal crash ratings from NHTSA. If safety is a priority for you and your family, consider one of these 5 examples.
Main image courtesy: Buick