The 2023 Honda Pilot TrailSport is an impressive off-road capable SUV that provides its owners with an unmatched experience. This sports utility vehicle was designed to conquer any terrain that is thrown at it.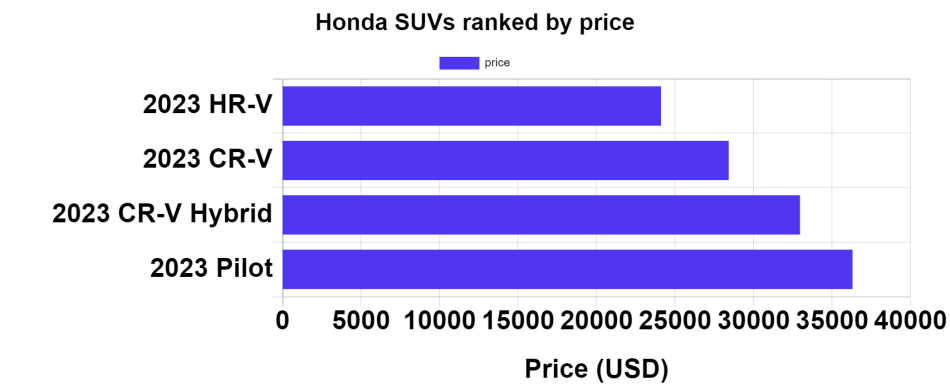 That's why it is a popular choice for adventure seekers and off-road enthusiasts. Its off-roading capability is exceptional, with features that make it stand out from the competition.
Pilot TrailSport's ground clearance
One of the most significant features of the Honda Pilot TrailSport is its ground clearance of 8.3 inches. This means that the SUV can easily navigate over rocks, logs, and other obstacles without getting stuck.
This high ground clearance also provides better approach, departure, and break-over angles, making it possible to climb steep hills and descend rocky terrain without any difficulty.
The power plant inside the TrailSport
The Honda Pilot TrailSport is powered by a robust V6 24-Valve DOHC Dual VTC engine that delivers an impressive 285 horsepower and 262 lb-ft of torque. The engine is paired with a 10-speed automatic transmission that provides seamless shifting, even when tackling rough terrain.
The combination of this engine and transmission ensures that the SUV has enough power and torque to tackle any off-road challenge.
How the car's able to handle the terrain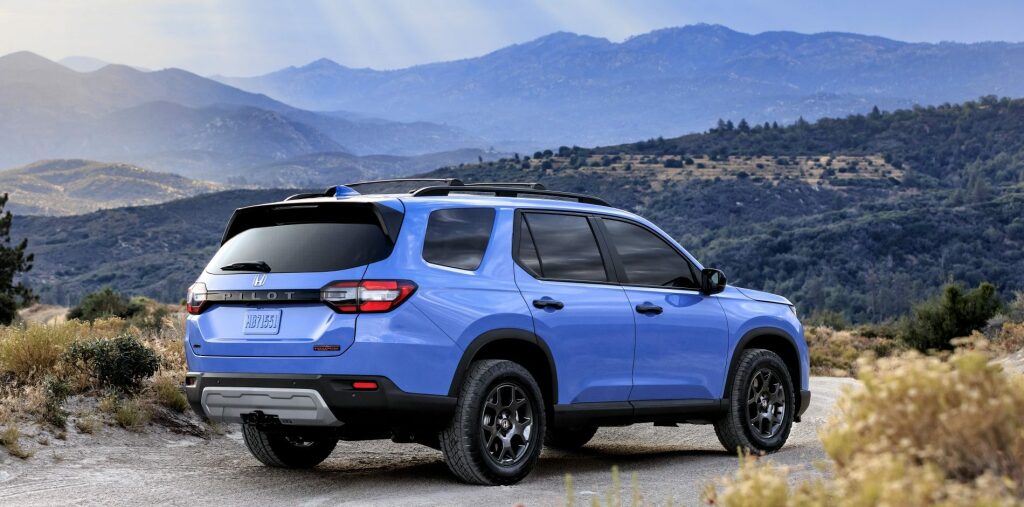 The Honda Pilot TrailSport has an intelligent traction management system that allows drivers to select the appropriate driving mode based on the terrain they are on. The system includes Normal, Snow, Mud, and Sand modes, which help optimize the SUV's performance on different surfaces.
The SUV has an intelligent variable torque management system that sends power to the wheels with the most traction, ensuring that the SUV stays stable and controlled in any situation.
The drivetrain of the TrailSport
Another impressive feature of the Honda Pilot TrailSport is its all-wheel-drive system. This system ensures that the SUV maintains traction on all four wheels, providing maximum stability and control even on the most challenging off-road terrain.
This system also comes with a locking rear differential that ensures that power is evenly distributed between the rear wheels, increasing traction and making it possible to get out of tough spots.
What are the fuel economy numbers?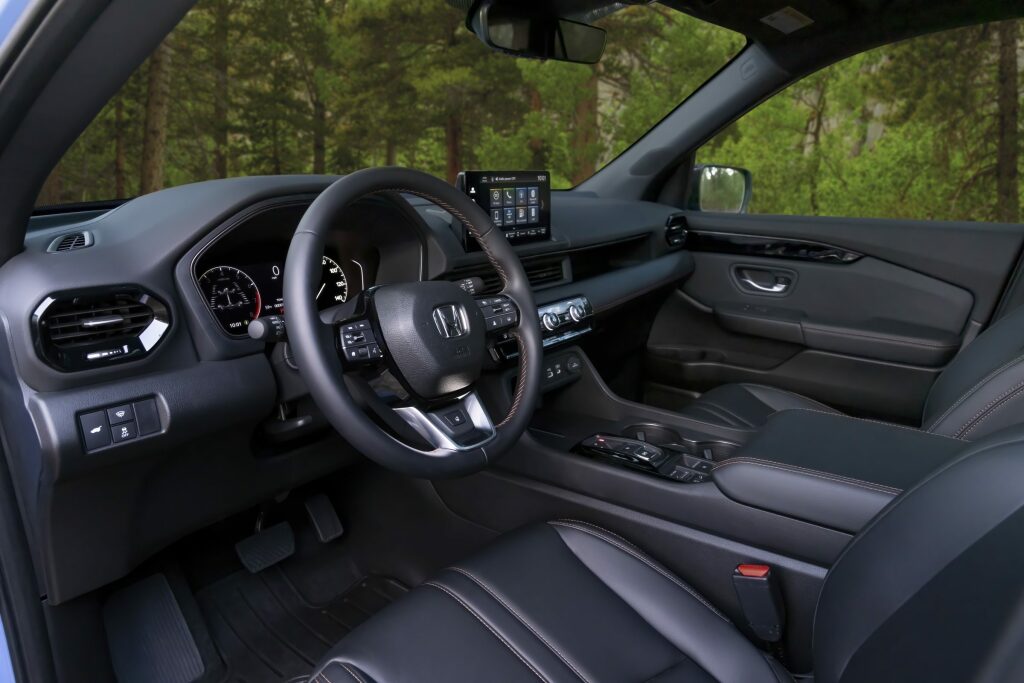 In terms of fuel economy, the Honda Pilot TrailSport is impressive, with a city rating of 18 mpg, a highway rating of 23 mpg, and a combined rating of 20 mpg. This makes it possible for off-road enthusiasts to travel long distances without worrying about running out of fuel.
Best features of the 2023 Honda Pilot Trailsport
power – 285 Horsepower
Torque – 262
engine – v6 24-Valve DOHC Dual VTC
Transmission – 10-Speed Automatic
Fuel economy – City 18/ Highway 23/ Combined 20 mpg
Ground Clearance – 8.3 inch
In conclusion
The 2023 Honda Pilot TrailSport is an exceptional off-road vehicle that is designed to take on any terrain. Its impressive ground clearance, powerful engine, and intelligent all-wheel-drive system make it possible to tackle the most challenging off-road challenges with ease. If you're looking for an SUV that can handle any adventure, the Honda Pilot TrailSport is the perfect vehicle for you.