Get ready to impress your clients and friends by stepping in any of these fully loaded SUVs. And when it comes to conducting business on the go, you need a vehicle that matches your level of ambition and style.
Enter the realm of big SUVs – a world where comfort meets power, spaciousness fuses with elegance, and technology aligns with the hustle of your busy workday.
Let's dive into the world of fully-loaded SUVs that aren't just means of transport – they're your boardrooms on wheels.
1. Toyota 4Runner: The Rugged Professional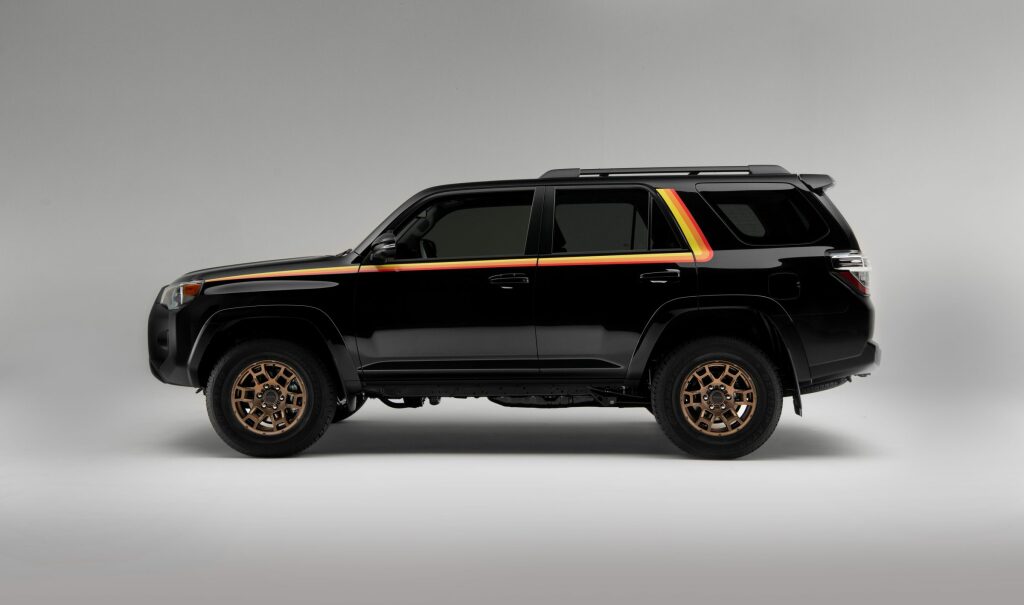 For the business professional who thrives on adventure, the Toyota 4Runner is your perfect partner. It's rugged on the outside, yet packed with all the essentials that would make your business operations a breeze on the inside.
Connectivity is at the heart of the 4Runner, with a comprehensive infotainment system ensuring you stay in touch with your team while on the go.
The comfortable and spacious interior provides an ideal space for impromptu meetings and brainstorming sessions, ensuring your work never skips a beat.
An added layer of off-road capability for the business professional who never lets a little dirt get in the way of closing deals.
2. Chevrolet Tahoe: The Suburban Titan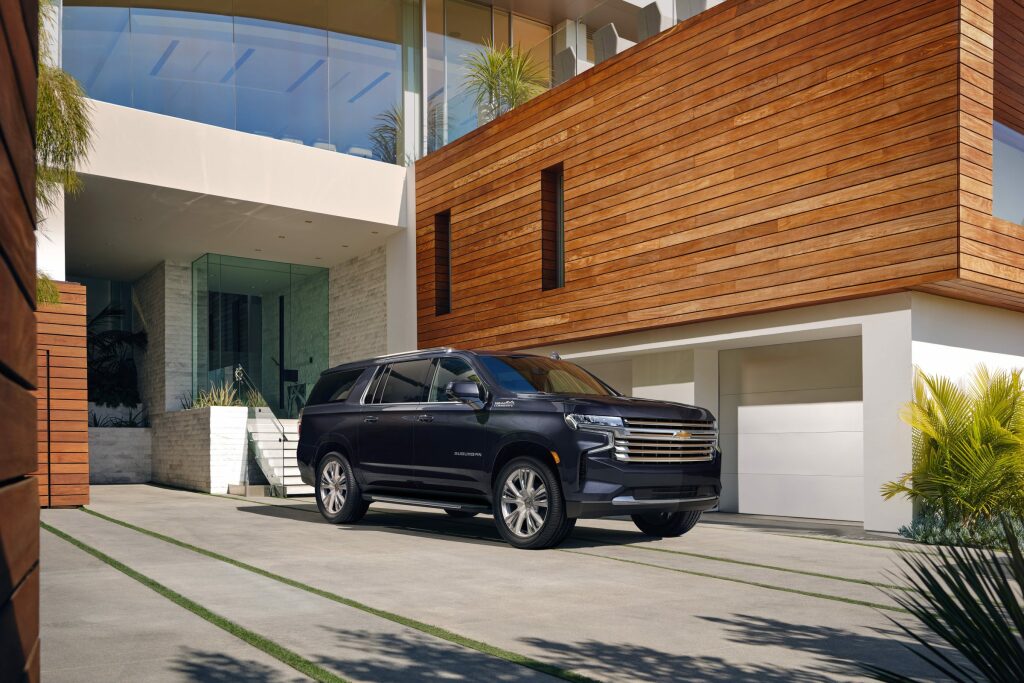 The Chevrolet Tahoe is more than just an SUV – it's an extension of your office. Classy, roomy, and packed with features, it provides a conducive environment for business.
A quiet cabin and smooth ride make it an ideal place for video calls or conference meetings.
Onboard Wi-Fi and multiple charging points ensure that your devices are always ready for that next important email.
Abundant storage space for when your business demands that extra bit of cargo.
3. Infiniti QX80: The Luxurious Statement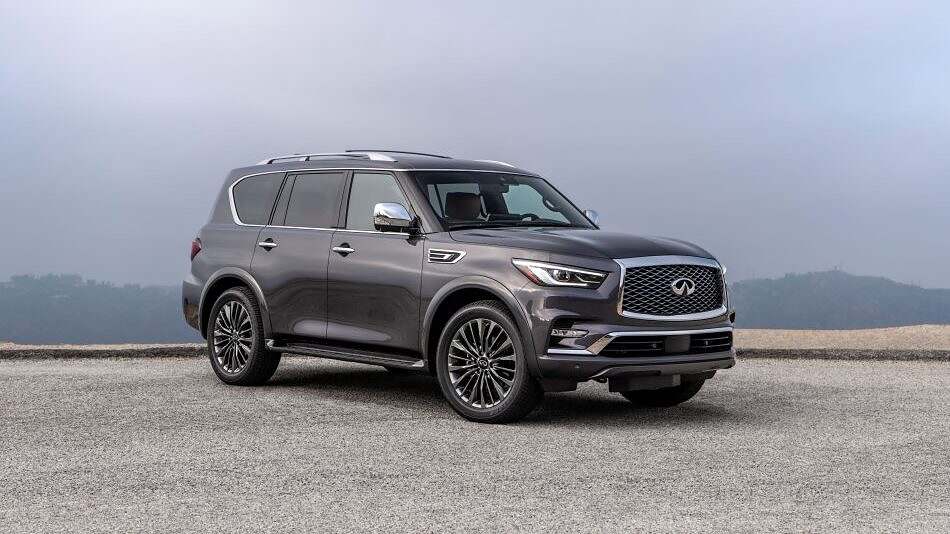 When business calls for that touch of luxury, the Infiniti QX80 doesn't disappoint. It's not just a ride, but a bold statement of style, refinement, and success.
Its luxurious interior is designed to impress even the most discerning clients, turning journeys into unforgettable experiences.
An advanced tech suite to stay connected, informed, and entertained, keeping you ahead of the game.
Powerful and smooth performance delivering seamless travel experiences, perfect for those high-stake business tours.
4. Nissan Armada: The Tech-Savvy Choice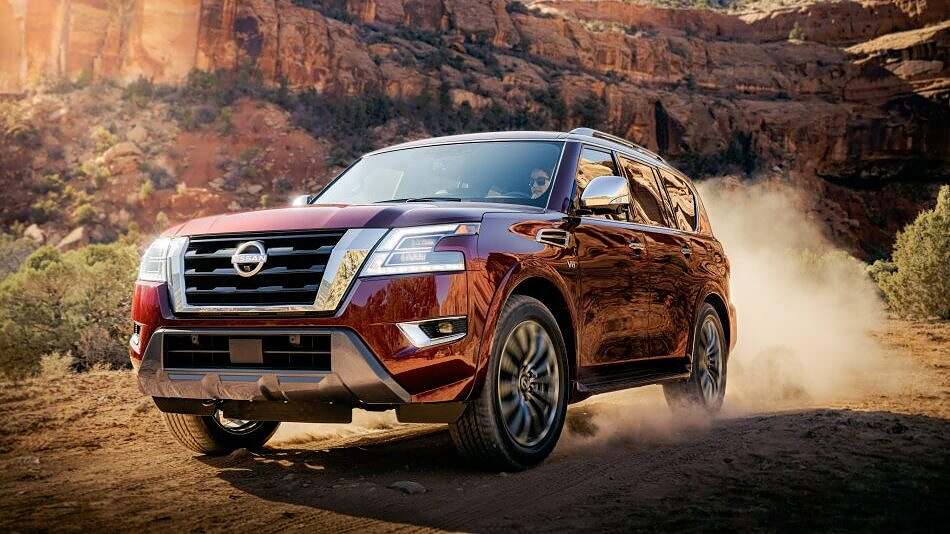 The Nissan Armada brings together the best of technology, space, and comfort, promising a unique on-the-go business environment.
Top-tier technology, including state-of-the-art navigation and communication systems, makes sure you never miss a beat in your busy schedule.
The comfortable seating and legroom provide ample space for spontaneous meetings and strategic discussions.
Safety features that instill confidence while you navigate the challenges of business on the move.
Conclusion
When your vehicle doubles up as your mobile office, these big boardroom on wheels SUVs prove to be more than capable candidates. The Toyota 4Runner, Chevrolet Tahoe, Infiniti QX80, and Nissan Armada redefine the boundaries of business mobility, effortlessly blending work and travel in one elegant package.
Turn your journeys into opportunities and make a bold statement to your clients as you step out in one of these fully-loaded SUVs. Comfort, technology, and power come standard – and so does your undeniable presence in the business world. After all, business isn't just about where you're going, but how you get there.
Main image: courtesy by Tima Miroshnichenko