Have you ever wanted to drive across New York non-stop – in 100% electric SUV? Imagine seeing the popular sites such as, Lady Liberty, Times Square, Coney Island and more.
Can you really drive across New York without recharging an electric SUV? The short answer is, yes you can.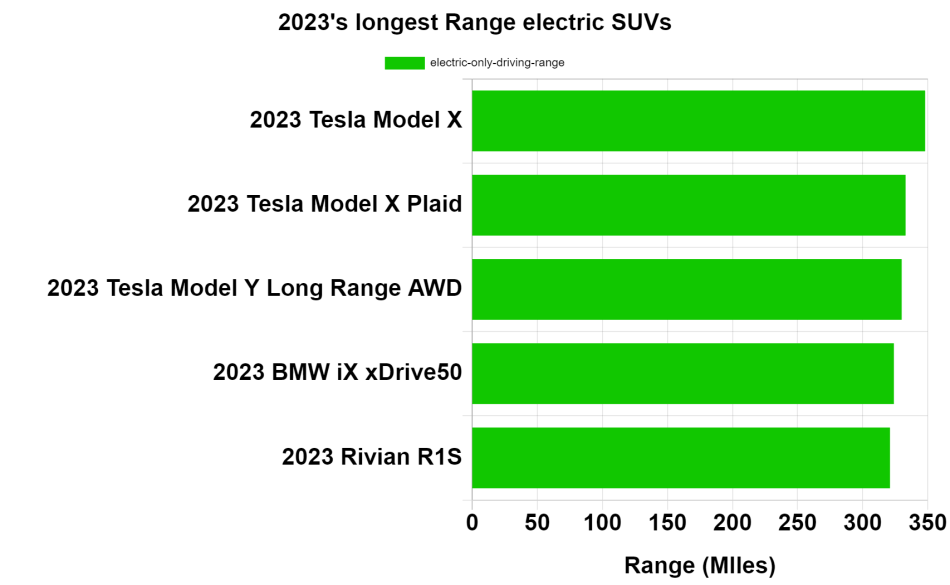 Many 2023 SUVs are loaded with higher capacity more efficient batteries. New York is 285 miles wide and 330 miles in length, let's drive across the state and do it width wise.
We will need an all-electric SUV for this adventure that have more than 300 miles of driving range on a full charge. Thankfully 2023 will see the most 300 miles+ SUVs come to market, so our choices will be plentiful – we've selected 5 of them.
Are all these 300 miles electric SUVs available now?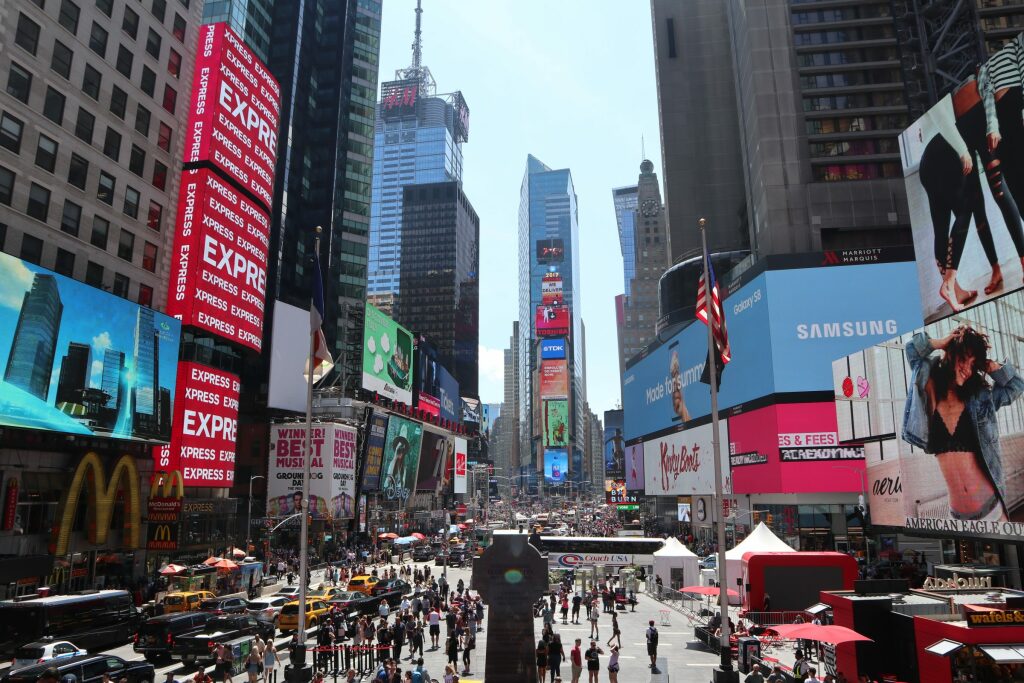 Some of the cars on in this article are available now and a few will be coming mid 2023. All the vehicles listed here does have 300 miles or more range – enough to handle New York's notorious stop and go traffic.
We considered cars of different budget ranges, so you can make the trip in pure luxury or mid-range economy class. So strap in, grab some famous $10 slice of New York pizza and some drinks.
The 2024 Chevy Blazer EV is an electric SUV that is sure to turn heads. It has a sleek, modern design and a host of features that make it an appealing option for those looking for an electric car.
With up to 320 miles of driving range (for SS trim), the Blazer EV can take you from point A to point B and back again without having to worry about running out of charge.
The car supports DC fast-charging, allowing you to get back on the road quickly and conveniently. The Blazer EV has an MSRP of up to $65,995 USD, so it is accessible to a wide range of budgets.
The 2023 Maserati Grecale Folgore SUV is an impressive vehicle that comes packed with features. It boasts a powerful engine capable of producing up to 463 horsepower, allowing it to reach a maximum speed of 124.3 mph.
With a range of more than 300 miles, it is perfect for long trips and the premium feel of the interior ensures that passengers are comfortable during those journeys.
Despite its luxurious features, the Folgore SUV still comes at an affordable price of up to $78,895 USD, making it an attractive option for those looking for a reliable and stylish vehicle.
3. 2023 NEXO (380 miles of driving range – fuel cell)
The 2023 Maserati Grecale Folgore SUV is an impressive vehicle that offers a wide range of features. It has a range of more than 380 miles, which makes it ideal for long drives.
Its MSRP is $60,135 USD, and it is powered by a Hydrogen fuel cell. This makes it one of the most fuel-efficient vehicles in its class. It has a sleek and stylish design that makes it stand out from the crowd.
With its luxurious interior and powerful engine, the 2023 Maserati Grecale Folgore SUV is sure to make an impression on anyone who drives it.
The 2024 Volvo EX90 SUV is an exciting new offering from Volvo that offers drivers more than 300 miles of range and a powerful 496 horsepower engine. This rugged SUV is built to take you anywhere you need to go, and comes with an impressive list of features.
Its interior is spacious, comfortable, and modern, and you'll be able to access the latest technology for entertainment and safety. The EX90 also comes with a hefty price tag of $80,000 USD, but it's sure to be worth every penny.
With its combination of power, range, and features, the EX90 is sure to be a hit with drivers who want the ultimate in luxury and performance.
The Faraday Future FF 91 SUV is a luxurious, high-performance electric vehicle that can travel up to 378 miles on a single charge. It has an impressive acceleration of 0-60 mph in 2.39 seconds, making it one of the quickest SUVs on the market.
With a starting MSRP of $180,000, the FF 91 is packed with features and amenities that make it one of the most desirable electric SUVs around. It has an elegant exterior design and a spacious interior, making it an ideal choice for those looking for an upscale electric vehicle.