The 2024 Chevy Blazer EV SUV is a sleek and stylish vehicle that is sure to turn heads and cure range anxiety once and for all. It's equipped with a powerful electric motor that provides 320 miles of driving range, so you can take it on long road trips without having to worry about running out of power.
The 2024 Chevrolet Blazer EV will have DC fast charging capabilities, so you can quickly and conveniently recharge your vehicle at compatible charging stations (gain up to 78 miles in 10 minutes!).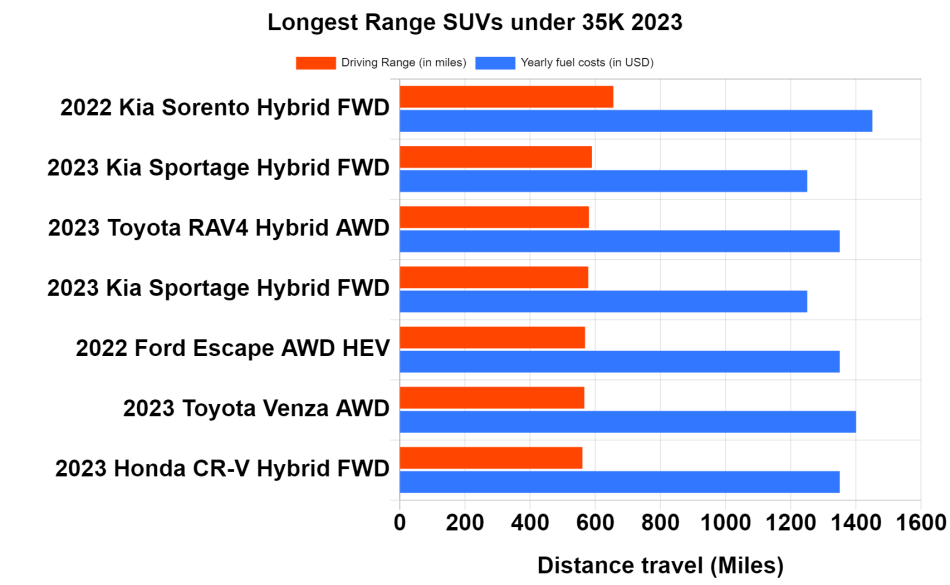 Additionally, GM's Super Cruise technology allows you to enjoy the ride while the car handles the details of driving, providing a truly hands-free driving experience.
Images courtesy: Chevrolet
Let's talk about the costs
E-SUV prices in 2023 will be lower than ever, even taking into consideration the supply chain shortage induced by the ongoing covid pandemic. The Blazer EV will continue that trend, the base trim will costs you $44,995 USD, not including State or Provincial (For Canadian drivers) government rebates.
The high end Blazer EV, the SS model will of course cost you more – way more actually – at an estimated, $65,995 USD. The base model is good, but that top end trim just offers you so much more including the legendary SS (Super Sport) tag most linked to the company's Camaro sedans.
From its great looks to its powerful performance, the 2024 Chevy Blazer EV SUV is sure to be a hit. You can get a 2024 Blazer EV at around summer 2023.
Top features of the 2024 Chevy Blazer EV
If you comparing the Blazer EV to other 2023 and 2024 fully-electric SUVs coming or already on the market; here are just some this car's top features to consider:
DC fast-charging 190 kW (depending on trim)
320 miles Range (Chevrolet – estimated)
11.5 kW level 2 AC charging (78 miles add per 10 mins)
sustainably made cabin materials
Super Cruise – hands-free driving (depending on trim)
Safety features – Reverse Automatic Braking and Advanced Park Assist
Doug Demuro reviews the 2024 Chevrolet Blazer EV