Are you looking for an SUV that will make parking in tight spaces a breeze? One of the drawbacks of owning an SUV is they are generally harder to park than sedans; so the smaller the better right?
From their small size to advanced technologies, we have compiled a list of the easiest compact SUVs to park in tight parking spaces.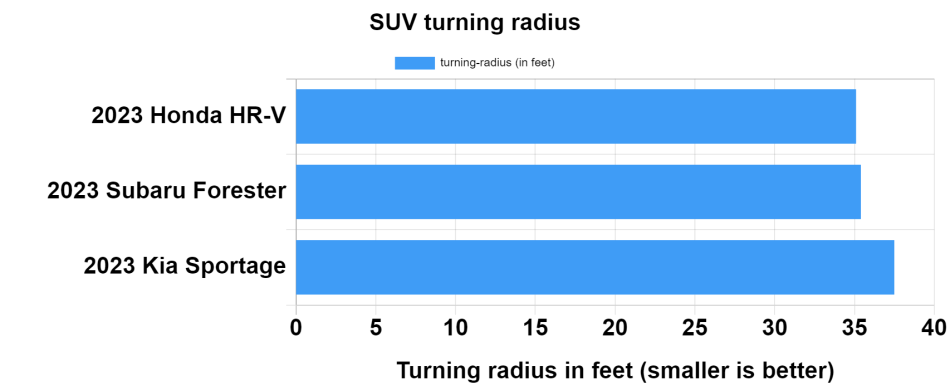 Whether it's the mall or your local supermarket, these SUVs will make parking a cinch.
#1 Mazda CX-3 (Msrp $22,950)
Images courtesy: Mazda
The Mazda CX-3 is one of the most popular compact SUVs on the market today. Its small size and maneuverability make it an excellent choice for parking in tight spots. With an overall length of just 169 inches, this little SUV can fit into almost any space without issue.
It also has a number of advanced safety features such as blind spot monitoring and rear cross traffic alert that help you stay safe while navigating those tricky spaces.
#2 Honda HR-V (Msrp $23,800)
Images courtesy: Honda
If you're looking for something slightly larger than the Mazda CX-3, then consider the Honda HR-V. This small SUV has an overall length of just 171 inches and comes equipped with Honda's LaneWatch system which lets you see what's directly behind your vehicle when you activate your right turn signal.
This feature can be incredibly helpful when trying to squeeze into those tight spaces! Additionally, its all wheel drive system makes it perfect for those icy winter months when driving conditions are less than ideal.
#3 Ford Escape (Msrp $27,500)
Images courtesy: Ford
The Ford Escape is another great option if you're looking for an easy to park SUV. With its 180 inch overall length, it's slightly longer than some of the other options on our list but still small enough to fit into most spots without issue.
It also comes with Ford's SYNC 3 infotainment system which gives you access to Apple CarPlay and Android Auto so you can easily access directions and maps while on the go! Plus, its available all wheel drive system means that you won't have to worry about slippery roads this winter season!
Conclusion:
When it comes time to pick out a new car, don't forget to take size into consideration if parking in tight spots is important to you. The Mazda CX-3, Honda HR-V, and Ford Escape are all great choices that provide plenty of features and safety tech while still being small enough to park easily in any situation.
So if easy parking is at the top of your wishlist when buying a car, then look no further than these three compact SUVs.
Main image courtesy: Honda