In 2020, the all-electric Nissan Ariya made its global debut. But it wasn't until now that the Ariya was available in the U.S. and Canada. The upcoming 2023 Ariya will be offering drivers a powerful yet efficient SUV with the latest technology and features.
Fuel prices aren't getting much cheaper, so car manufactures have a tight rope to walk between power and efficiency, Nissan's achieved this balance perfectly. Let's take a look at what this car has to offer and why it could be the perfect fit for your driving needs.
Advanced Electric Technology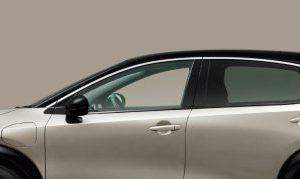 The 2023 Nissan Ariya comes equipped with two battery sizes—a 63 kWh base model, and an 87 kWh higher model—and offers 305 miles of range from a full charge. This makes it one of the most efficient electric SUVs on the market today.
It also has fast charging capabilities, so you can get back on the road in no time. Additionally, its advanced regenerative braking system uses energy from deceleration to recharge your battery while you drive.
Power & Performance
The Nissan Ariya is not just about efficiency; it also boasts some impressive power and performance specs as well. It is powered by two electric motor configurations—an all-wheel drive system with up to 389 horsepower, or a front-wheel drive system with up to 214 horsepower—and can go from 0-60 mph in 5.7 seconds (front wheel) or 4.5 seconds (all-wheel).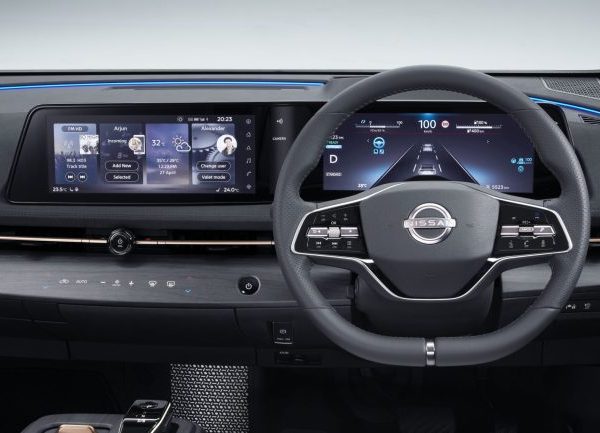 Top 2024 Nissan Ariya Specifations:
up to 389 horsepower
0-60 mph 4.5 seconds (AWD version)
87 kWh battery (the highend version)
intelligent adaptive cruise control
blind spot warning
lane departure prevention assist
automatic emergency braking
rear parking sensors
Safety & Technology Features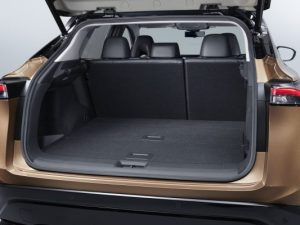 In addition to its impressive performance specs, the 2023 Nissan Ariya also features an array of safety and technology features designed to keep you safe while you're on the road.
It comes standard with intelligent adaptive cruise control, blind spot warning, lane departure prevention assist, automatic emergency braking, rear parking sensors and more. And if you want even more safety features, there are optional packages available as well that include things like traffic sign recognition and intelligent driver alertness monitoring systems.
Plus, with its 8-inch touchscreen infotainment display and Apple CarPlay/Android Auto compatibility, you can stay connected wherever you go.
Conclusion:
The 2023 Nissan Ariya is an all-electric SUV that offers drivers a powerful yet efficient option that combines advanced electric technology with impressive power and performance specs along with a variety of safety and technology features designed to keep you safe while on the road.
With an MSRP starting at $44,500 (base model), this car offers great value for money compared to other SUVs in its class – making it an ideal choice for anyone looking for an affordable yet reliable vehicle that won't break their budget! So if you're looking for a new ride this year, be sure to check out what the Nissan Ariya has to offer.
Main image courtesy: Nissan