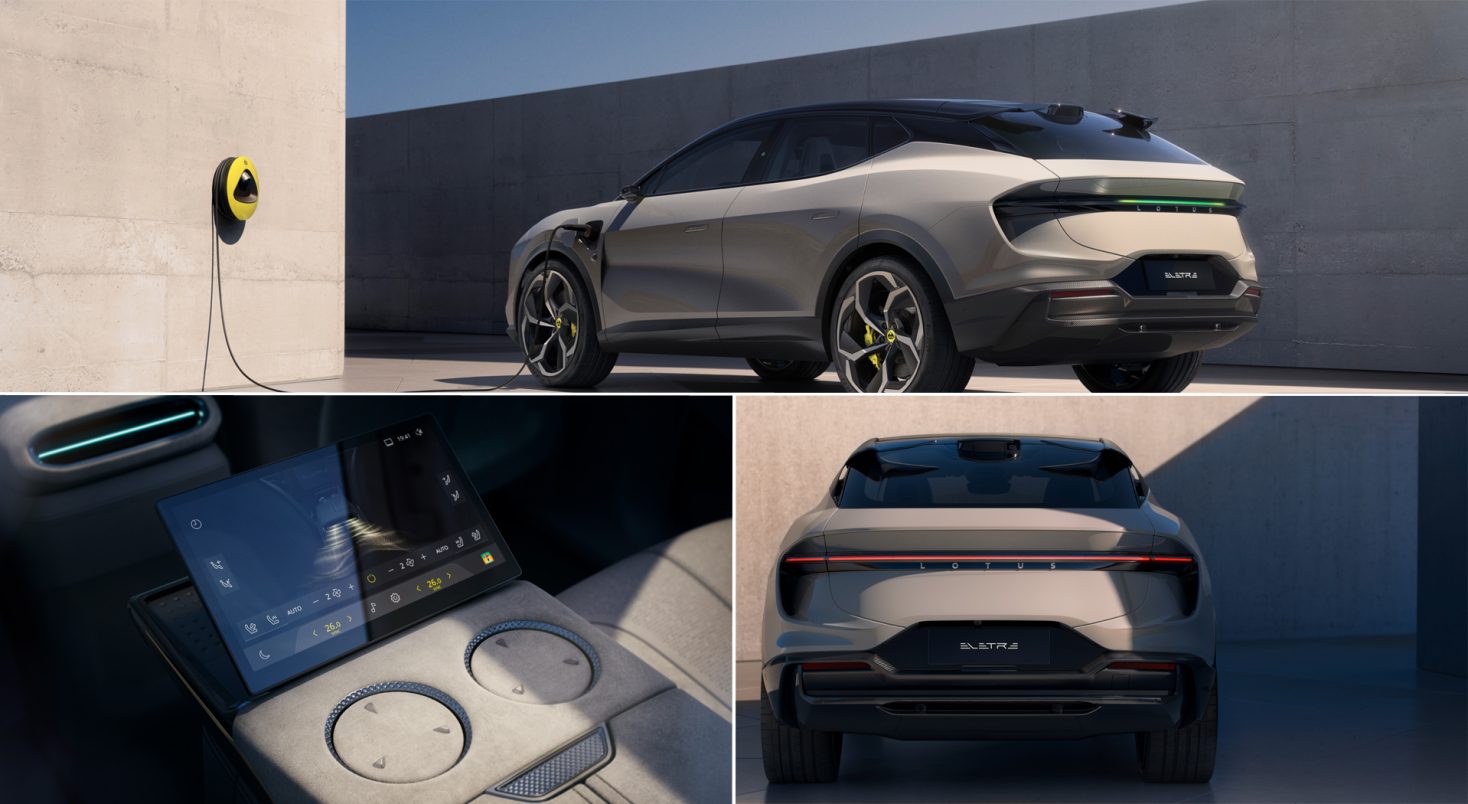 2023 Lotus Eletre – A Powerful All-Electric SUV Coming in Mid 2023
Are you in the market for a powerful, all-electric SUV? Look no further than the upcoming 2023 Lotus Eletre. This luxurious SUV is equipped with 603 HP powertrain and has an MSRP of 90,000 EURO ($95,910).
And that's not all – it also has a 373 mile range and can reach 0-60 mph in under 2.95 seconds. Keep reading to learn more about this car's amazing features.
Powertrain & Performance
The 2023 Lotus Eletre is powered by a 603 HP powertrain and has a 0-60 mph time of less than three seconds. A far more powerful 905 HP (675 kW) trim may available later in the last quarter of 2023.
It also has an impressive top speed of 165 mph. The Eletre comes with an eight-speed automatic transmission, giving drivers maximum control over their driving experience.
Range & Charging
The 2023 Lotus Eletre offers an impressive 373 miles of range on one charge of its lithium-ion battery pack. When it needs extra juice, drivers can take advantage of its 350 kilowatts DC Fast charging capabilities for quick and easy recharging on the go.
This feature makes long distance trips possible without having to worry about running out of battery power before you make it there.
Safety Features
The 2023 Lotus Eletre comes loaded with safety features such as blind spot monitoring, lane departure warning system, adaptive cruise control, rear cross-traffic alert, forward collision warning system and even an autonomous emergency braking system (AEBS).
These features provide peace of mind while driving, ensuring that you and your passengers are safe at all times. In addition to these safety systems, the car also includes standard driver assistance technologies such as parking sensors and rearview cameras to help drivers park safely in tight spaces or visibility-compromised areas.
Specifications of the 2023 Lotus Eletre SUV
EV powertrains (450 kW / 603 hp or 675 kW / 905 hp)
0-62 mph (0-100 km/h) in just 2.95 seconds.
top speed of 165 mph (265 km/h)
maximum range of 600 km (373 miles)
1,380-watt, 15-speaker KEF Premium Audio (standard)
2,160-watt, 23-speaker KEF Reference Audio (top trim – optional)
Apple CarPlay / Android Auto
LIDAR technology
priced from $95,910
20-inch, 20-inch and 23-inch wheels
five-year / 100,000-mile vehicle warranty
dual-motor pure electric SUV
Parking and a Highway Assist Pack
some recycled and recyclable material used
Conclusion:
If you're looking for an all-electric SUV with plenty of power and performance combined with advanced safety features and impressive range capabilities – look no further than the 2023 Lotus Eletre!
With its 603 HP powertrain, 373 mile range and 0-60mph time in under 2.95 seconds – this luxury electric SUV is sure to turn heads on the road!