Small SUVs are an excellent option for those looking for the convenience and practicality of a larger SUV in a smaller package. They offer drivers the same features, but in a more compact design.
These tiny SUVs are more fuel efficient, often cheaper to purchase and insure, and easier to navigate city streets.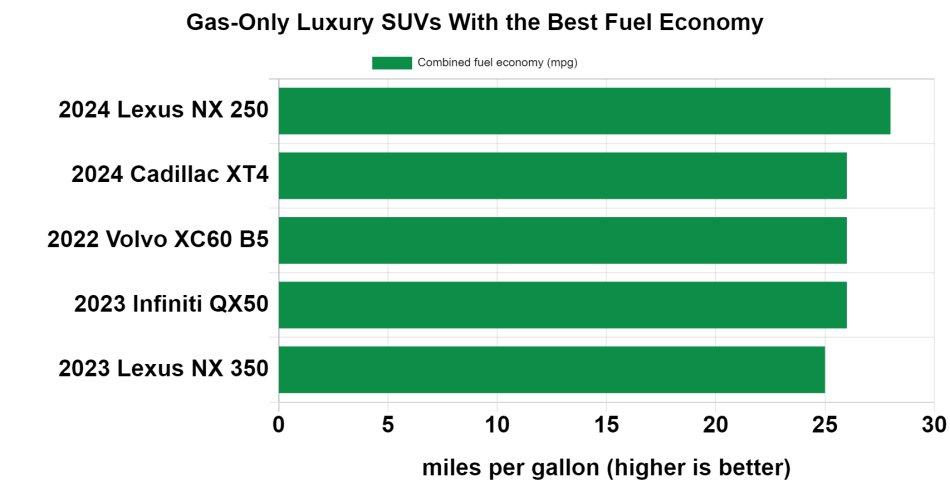 Furthermore, they are designed with advanced safety features and technologies, making them an ideal choice for those who want the benefits of a larger SUV, but in a smaller package.
#4) 2023 Chevrolet Trailblazer (Msrp – $22,100)
Images courtesy: Chevrolet
The Chevrolet Trailblazer SUV is an all-around powerhouse vehicle. From its rugged exterior to its spacious interior, this SUV is the ultimate package. Its bold design features a sleek body with a menacing grille, chiseled fog lights and striking eighteen-inch alloy wheels.
The interior is spacious and comfortable, featuring leather upholstery, heated front seats, a premium Bose sound system and multiple charging ports. Under the hood, the engine is a powerhouse, with a 2.8-liter turbocharged four-cylinder that cranks out 137 horsepower (base trim) and capable of towing up to 1,000 lbs. With a reliable four-wheel drive system, the Trailblazer can tackle any terrain and any situation.
#3) 2023 Mazda CX-30 (Msrp – $22,990)
Images courtesy: Mazda
The Mazda CX-30 SUV is a stylish and athletic vehicle that offers a smooth and comfortable ride. Its sleek exterior features a sleek grille, a bold front bumper, and sharp headlights that help to give it a sporty and modern look with 191 hp engine (base) and up to 320 lb-ft of torque.
Inside, the spacious cabin is filled with top-of-the-line materials and features a range of modern amenities. The CX-30 comes with a powerful engine, precise handling, and an excellent suspension system that provides a smooth and comfortable driving experience. Overall, the Mazda CX-30 SUV is a great choice for those looking for a stylish and capable vehicle.
#2) 2023 Nissan Kicks (Msrp – $20,290)
Images courtesy: Nissan
The Nissan Kicks SUV is a fantastic vehicle for all types of drivers. It's small, yet spacious interior and exterior design make it perfect for a busy family or solo traveler. It has a sleek and modern design, with its black exterior, striking headlights, and stylish curves. The car has a fuel efficiency of 31 mpg city, 36 mpg highway and 33 mpg combined and a 122 hp 1.6 L DOHC16 Valve Inline 4-cylinder engine.
The interior features comfortable and supportive seats with plenty of legroom, and a 8-inch touchscreen display with Apple CarPlay and Android Auto compatibility. It also has plenty of storage space, and is available with a range of different safety and driver assist features such as blind spot monitoring and rear cross-traffic alert. The Nissan Kicks is an excellent choice for those looking for a reliable and stylish vehicle.
#1) 2023 Hyundai Venue (Msrp – $19,500)
Images courtesy: Hyundai
The Hyundai Venue SUV is the perfect combination of style and substance, it's also 2023's most affordable Sports Utility Vehicle. It has an aggressive yet sophisticated exterior with a sleek silhouette and bold lines. The interior has plenty of space and comfortable seating for up to five passengers, making it the perfect family car. The 2023 Venue has a naturally aspirated 1.6-liter inline-four, 121-hp four-cylinder engine.
The car also comes with a range of advanced technology, such as an 8.0-inch touchscreen display, Apple CarPlay, and Android Auto. The car also has a host of safety features, such as rear cross-traffic alert and blind spot detection. The Hyundai Venue SUV is the perfect combination of style, comfort, and safety, making it the ideal car for any family.
Conclusion:
The SUV craze of the late 1990s and early 2000s has given way to a new trend in the automotive industry: the smallest SUVs. These tiny vehicles offer drivers the same convenience and practicality of larger SUVs, but in a much smaller package.
Main image courtesy: Chevrolet, Hyundai, Nissan, Mazda