The 2023 Cadillac Escalade-V SUV is the pinnacle of luxury and performance. The exterior is sleek and modern with a bold statement grille, chrome accents, and signature LED lighting.
Inside, you'll find the latest in comfort and convenience features, including a panoramic sunroof and five-zone climate control.
2023 Cadillac Escalade-V performance
The Escalade's performance is also unparalleled with a 6.2-liter V8 engine that produces an impressive 682-hp and 653 pound-feet of torque. This super SUV can sprint from 0 to 60 mph in a blistering 4.3 seconds.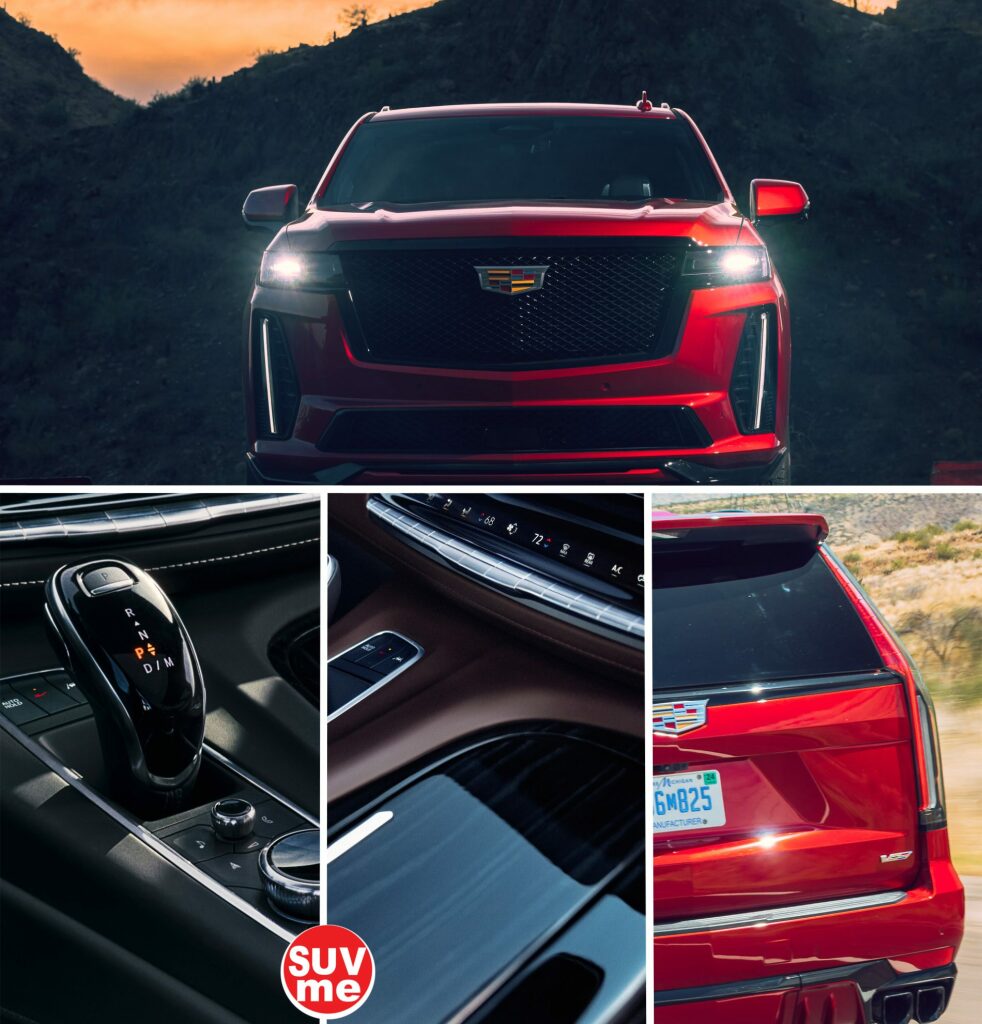 2023 Cadillac Escalade-V interior
The interior is also decked out with leather upholstery, heated and ventilated seats, and a premium Bose sound system. Other features include an advanced infotainment system, adaptive cruise control, and an array of driver-assistance technologies.
With its incredible power and luxurious appointments, the 2023 Cadillac Escalade-V is the perfect vehicle for those seeking a luxurious and powerful ride.
Main image courtesy: Cadillac