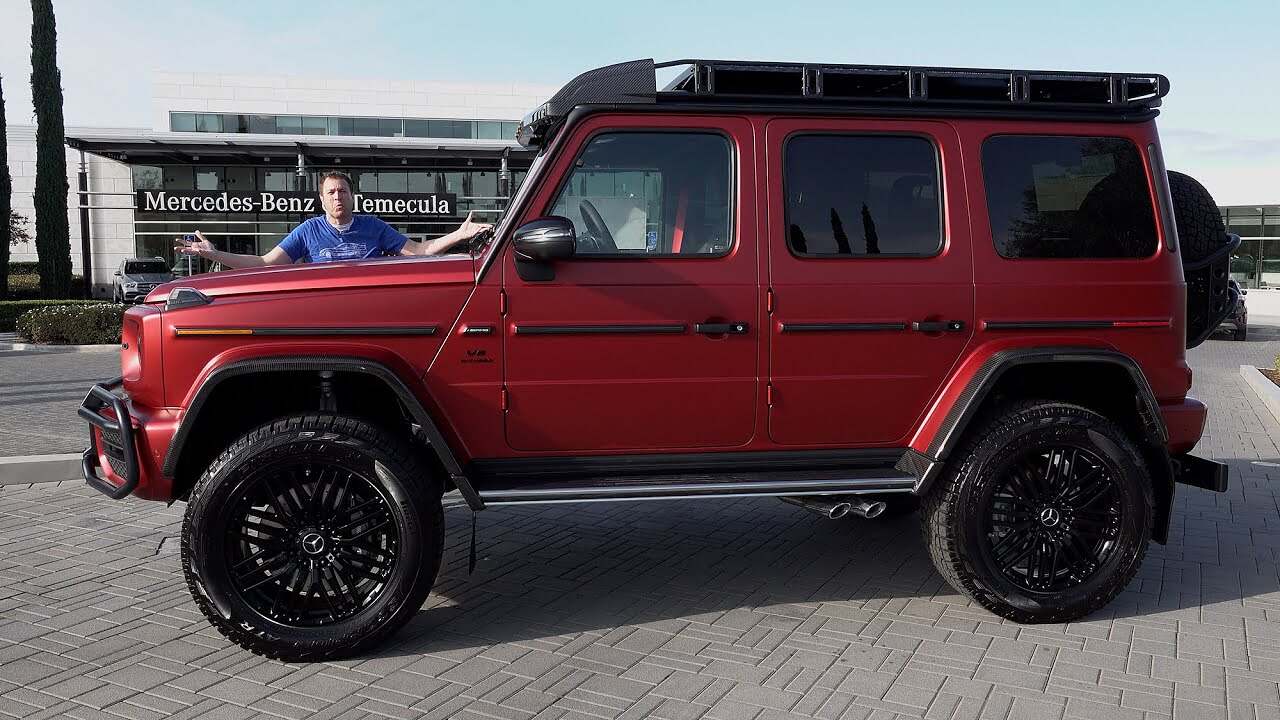 Doug DeMuro Reviews the 2023 Mercedes-AMG G63 
The 2023 Mercedes-AMG G63 is an inspirational take on ultra-luxury SUVs and has already earned plenty of pieces of envy. The exterior of this vehicle is the perfect combination of sophistication and ruggedness with an added flair for performance. YouTuber Doug DeMuro is no stranger to reviewing top the range SUVs, this time he takes on the G63 wagon.
The hood houses a beastly 4.0-liter twin-turbo V8, crafted by AMG and ready to unleash 577 horsepower along with a crazy 627 lb-ft of torque in any situation. With its three locking differentials, permanent all-wheel drivetrain and improved air suspension system, the Mercedes-AMG G63 is capable of conquering any terrain you put it up against. The perfect ride for all your adventures – get behind the wheel of The 2023 Mercedes-AMG G63 now!