Shopping for a used family car can be a stressful experience. You want something that is safe, reliable, and will stand the test of time. Jd Power uses previous and current customer satisfaction data in their rankings – so these 2021 SUVs have the best safety and consumer ratings.
There are many great used SUVs on the market that fit your's and our criterias perfectly. In this article, we'll look at five top-rated used family-friendly SUVs in 2021 ranked by Jd Power, to help you make an informed decision when it comes to buying your next car.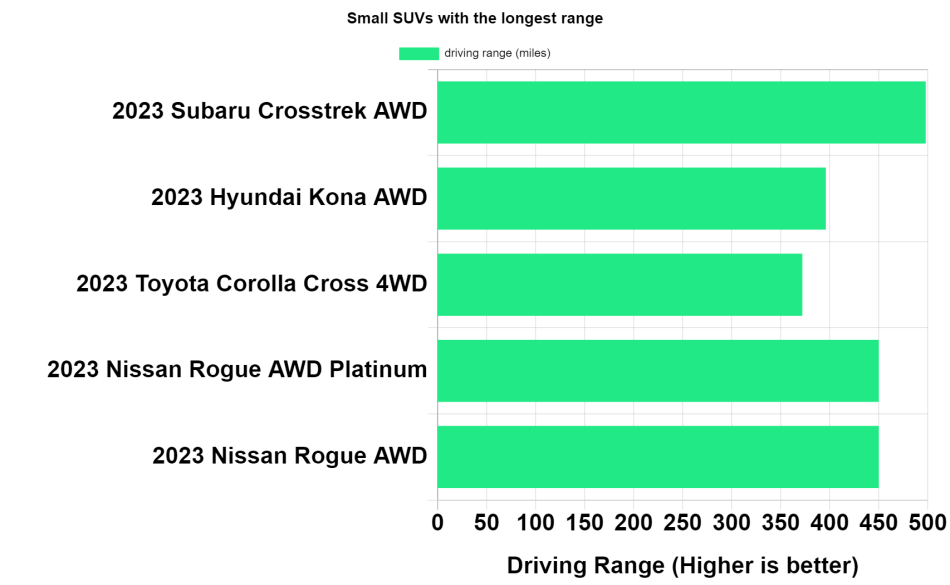 * We've used pricing data data from Autotrader in this piece.
2021 Honda CR-V
Msrp: $31,500 USD
Jd Power rating: 82
The Honda CR-V is one of the most popular SUVs on the market due to its reliability and affordability. It has excellent crash test ratings and plenty of cargo space for all of your family's needs.
The interior is spacious and comfortable, with plenty of legroom for passengers in both rows. This vehicle also comes with a variety of high-tech features such as Apple CarPlay, Android Auto, and a rearview camera.
2021 BMW X5
Msrp: $54,500 USD
Jd Power rating: 82
For those looking for a luxury SUV, the BMW X5 is an excellent option. It has top-of-the-line safety features such as lane departure warning, blind spot monitoring, and adaptive cruise control to help keep your family safe on the road.
The cabin is well-designed with plenty of legroom for up to seven passengers. There's also plenty of cargo space available if needed. Plus, it comes with some great tech features like Bluetooth connectivity and wireless charging ports so you can stay connected while driving around town.
2021 Jeep Grand Cherokee
Msrp: $33,600 USD
Jd Power rating: 82
If you are looking for something with off-road capabilities without sacrificing comfort or fuel efficiency then the Jeep Grand Cherokee should be at the top of your list. This mid-size SUV has been around since 1993 but continues to impress drivers year after year with its performance and rugged good looks.
It has powerful engine options that provide excellent power while still getting decent gas mileage – something rare among larger vehicles like this one – and it offers a variety of off-road packages if you need them too!
2021 Toyota Highlander
Msrp: $39,990 USD
Jd Power rating: 82
The Toyota Highlander offers an impressive combination of style, safety, comfort, and convenience all in one package. This three-row SUV has plenty of room inside for up to eight passengers plus their cargo. You won't have to worry about leaving anything behind when you hit the road!
The car also comes with a host of advanced driver assistance technologies like automatic emergency braking and lane-keeping assist which can help protect your family from harm on even the busiest roads or highways out there today!
2021 Ford Explorer
Msrp: $41,990 USD
Jd Power rating: 81
Finally, if you're looking for something that offers both luxury features as well as utility then take a look at the Ford Explorer SUV. This three-row vehicle has plenty of room inside for up to seven passengers plus their belongings too!
The car's equipped with all kinds of tech features such as a voice recognition infotainment system, 4G LTE Wi-Fi hotspot, blind spot monitoring, and much more.
Plus it has strong engine options so you won't have any trouble getting where you need to go quickly & safely no matter what type of terrain you find yourself driving on!
Conclusion:
With so many good used family-SUVs available on the market today. It can be hard to pick just one SUV that best suits your family's needs but hopefully this article shed some light on what's out there.
There are many fantastic vehicles available from the 2021 model year that offer both style & function. No matter what kind of budget or lifestyle restrictions apply there should be an option perfect for every family.
So before making any final decisions take some time to consider each model closely & decide which one will be best suited for your individual needs! Good luck shopping & happy driving!
Main image courtesy: Stellantis