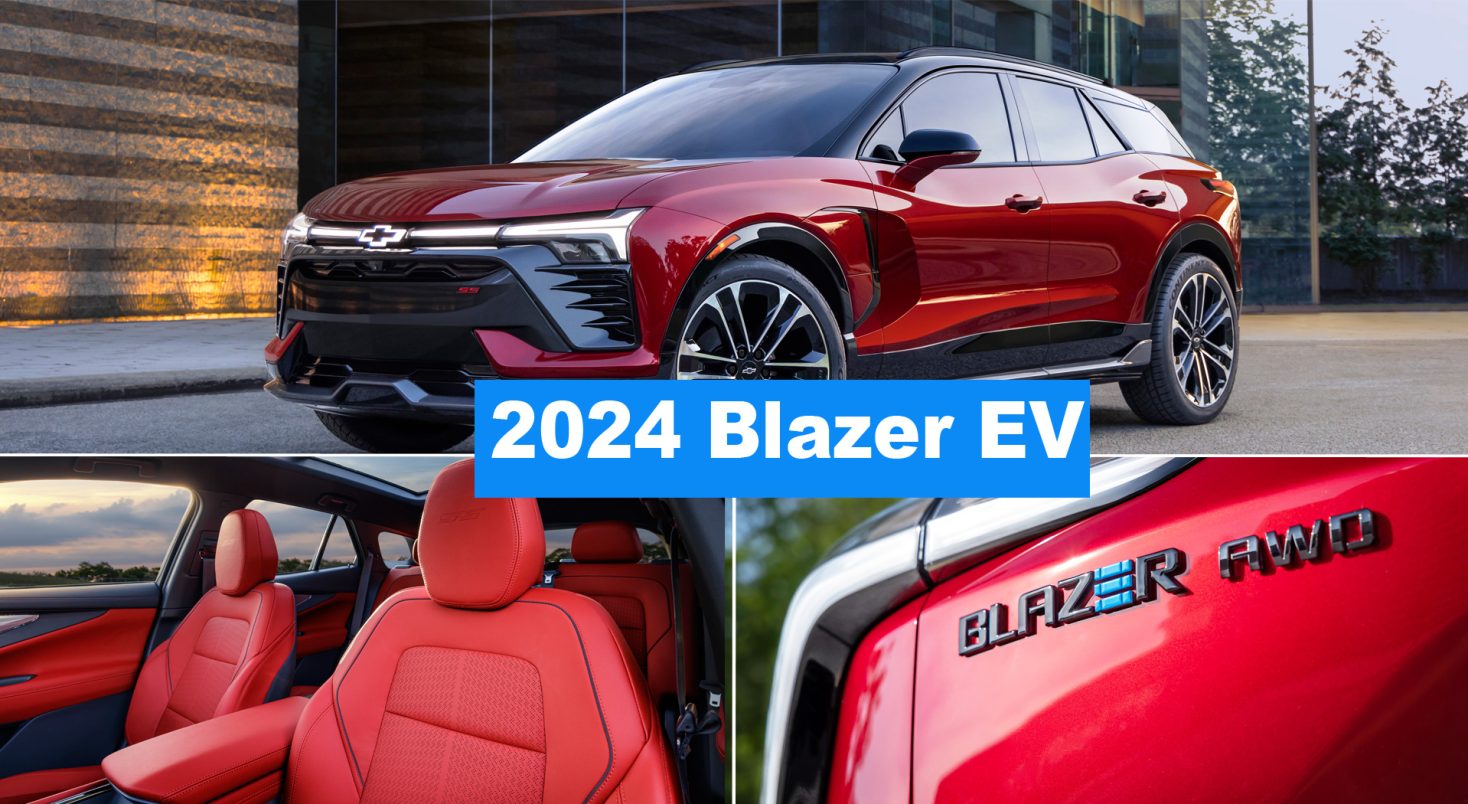 2024 Chevy Blazer EV: This Ain't Your Dad's Car Anymore
The E-SUV revolution is in full swing and Chevy is bringing it's 320 miles plus, 557 horsepower offering to the table. Your move Tesla.
The Blazer SUV is having it's Corvette moment. Just like that very iconic sports car, the Blazer is about shed it's old image and character forever – and we can't wait. The Blazer of old has had a dedicated fanbase who have loved it – primarily for it's off-road capability and more.
Fast forword to to the Summer 2023 (the car's official release date) and just like the Vette successfully pulled off two years ago, a completely rethought vehicle will appear. The new car will be 100% all-electric, sleeker, red(der), more youthful and ready to conquer a whole new decade (and generation).
What the all-new Blazer EV brings to the game
The all-electric car has 320 miles (on the RS trim) of range on a charge and an insane 557 horsepower. The car will be available in 1LT, 2LT, RS and SS trims. It is powered by a Ultium (102 kWh) battery and is capable of 0-60 mph in less than 4.0 seconds (SS trim).
The Blazer also has a host of safety features, such as automatic emergency braking, lane keep assist, and blind spot monitoring.
It also has a digital instrument cluster, a panoramic sunroof, and a hands-free power liftgate. The car also boasts a range of driver convenience features, such as Apple CarPlay, Android Auto, and an 8-inch touchscreen.
Top specifications of the 2024 Blazer EV
sale in summer 2023
priced starting around $47,595
range 320-mile range (RS trim)
17.7-inch-diagonal color touchscreen
11-inch-diagonal color Driver Information Center
flat-bottom steering wheel
22-inch wheels (SS trim)
FWD, AWD, RWD
DC public fast-charging capability of up to 190 kW
Add 78 miles of range to be added in 10 minutes
Autonomus driving – Super Cruise5 hands-free driving
Driver-assistance technologies
Reverse Automatic Braking
Advanced Park Assist
Automatic Emergency Braking
Forward Collision Alert
Front Pedestrian Braking
Following Distance Indicator
Lane Keep Assist
Lane Departure Warning and IntelliBeam
The history of the Blazer SUV
The Chevy Blazer SUV was first introduced in 1969 as a two-door, four-wheel drive vehicle. It featured a sporty, boxy design and a powerful V8 engine. Over the years, the Blazer evolved with the times, as it was produced in four-door, rear-wheel drive, and all-wheel drive models.
In the mid-1990s, the Blazer was redesigned with a more modern, rounder look and updated engines. The SUV also gained popularity for its off-road capabilities, making it a favorite for outdoor adventurers.
In the 2000s, the Blazer was redesigned with a sleek, modern look, and Chevy added several features including a third-row seat and a larger cargo area. Today, the Chevy Blazer continues to be a popular choice among SUV lovers.