If you live any busy metropolis in America or Canada, parking space, gas and overall vehicle reliability can be an issues – Honda HR-V to the rescue. A small SUV is perfect for the family of two living in the city and later when (if) you add more small people to your tribe, you all set.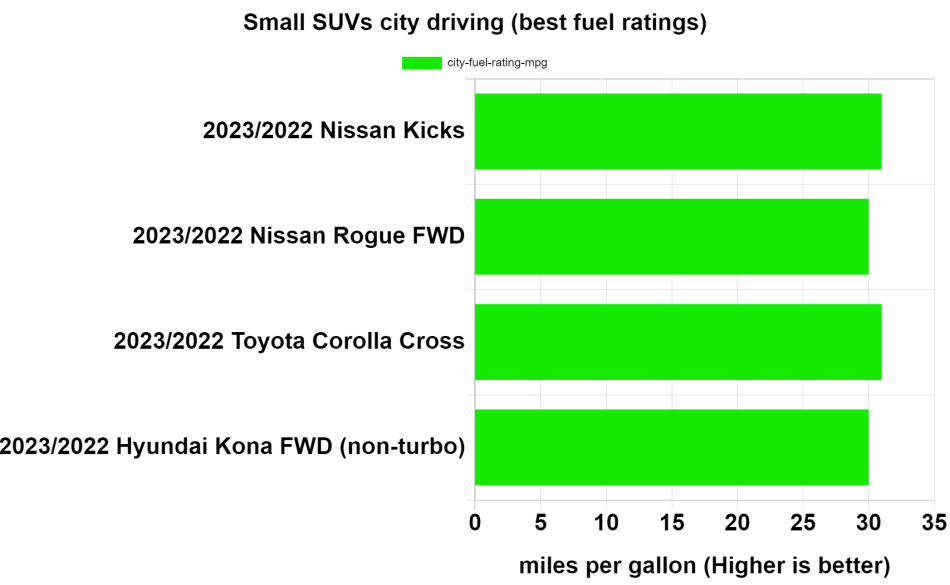 The Honda HR-V SUV is a great all-around vehicle that comes with a reasonable price tag of $23,800. This vehicle is great for everyday use, from running errands to taking the family on a road trip.
A 2023 Honda HR-V SUV has a cargo space of 24.4 cubic feet at the back – but you can get 55.1 cubic feet with the seats folded down.
The fuel economy is 26 mpg city and 32 mpg highway, so you don't have to worry about spending too much money at the gas pump. The car has a 158 horsepower 2 liter engine that is capable of providing enough power for most driving needs.
Images courtesy: Honda
The 2023 Honda HR-V is the company's (Honda) most affordable SUV sold in North America. With its great features and reasonable price, the Honda HR-V SUV is a great choice for anyone looking for a reliable, all-purpose vehicle.