When it comes to purchasing a new vehicle, affordability is often at the forefront of buyers' minds. If you're looking for a reliable and stylish sports utility vehicle (SUV) that won't break the bank, Hyundai may have exactly what you need.
Hyundai has earned a solid reputation for producing vehicles that combine style, durability, and cutting-edge technology at a price point that appeals to budget-conscious consumers.
In this post, we'll be focusing on Hyundai SUVs that fall in the $20,000 price range, making them perfect choices for those looking for a balance of cost and quality.
Hyundai Venue: Compact SUV with a Small Price Tag
Starting msrp: $19,500 USD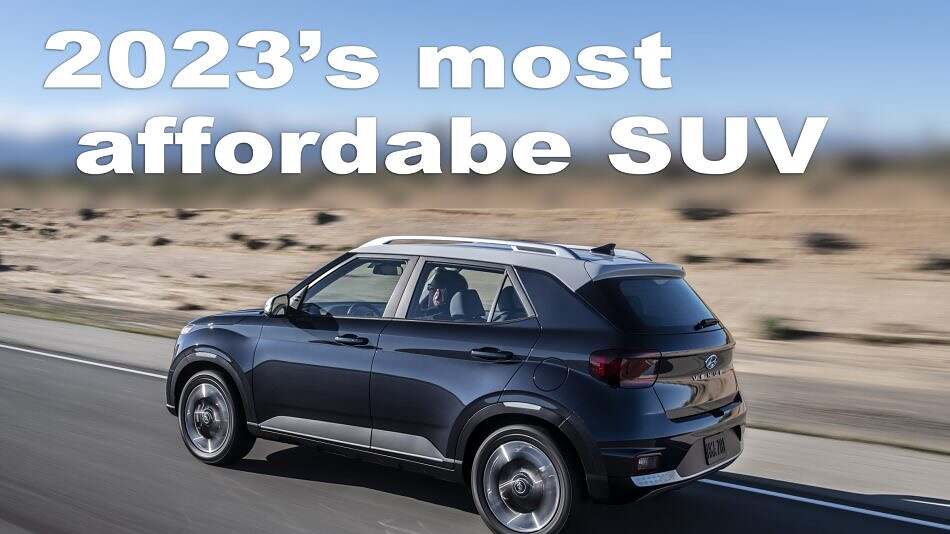 First on our list is the 2023 Hyundai Venue. Starting with an MSRP of just $19,500, this compact SUV brings to the table a combination of versatility, style, and efficiency, perfect for urban commuters or small families. The Venue is also equipped with the latest technology features, providing exceptional value for its price.
Hyundai Kona: Adventurous and Affordable
Starting msrp: $22,140 USD
Next, we have the 2023 Hyundai Kona. The Kona is an SUV that can truly do it all. With an MSRP of $22,140, it slightly exceeds our $20,000 range, yet its range of features and robust performance makes it an option worth considering. The Kona offers a dynamic driving experience and a suite of tech features that will make every ride enjoyable.
Want a Little more luxury?
While the 2023 Tucson and Santa FE are slightly above our price range, with starting MSRPs of $26,700 and $28,450 respectively, they offer a sneak peek into what you can get by extending your budget just a bit. These models feature larger interiors, more powerful engines, and an array of advanced safety and comfort features.
Conclusion
In a nutshell, Hyundai provides outstanding options for budget-conscious SUV buyers. Whether you opt for the compact and affordable Venue or you stretch your budget slightly for the adventurous Kona, you'll be driving away in a vehicle that blends style, functionality, and affordability.
Remember, purchasing a car is a big decision, and it's important to choose a vehicle that suits your lifestyle and your budget. With Hyundai, you're guaranteed to find an SUV that doesn't just meet, but surpasses those expectations.
Stay tuned for more updates on the latest car releases and tips on choosing the best car for your needs and budget. Happy driving!