Wanna Ball on a budget?
When it comes to luxury and affordability in the world of SUVs, Hyundai consistently hits the mark. Hyundai, the South Korean automaker, has a long-standing reputation for crafting vehicles that offer impressive features, sturdy reliability, and an attractive price tag.
We're going to put the spotlight on two particular Hyundai SUV models for 2023 – the Hyundai Tucson and the Hyundai Santa Fe. Despite their premium aesthetic and feature-rich packages, these SUVs are surprisingly affordable to own.
Hyundai Tucson: Luxury Within Reach ($26,700 USD)
Starting with a modest MSRP of $26,700 USD, the 2023 Hyundai Tucson is a compact SUV that offers a bundle of luxury for the price.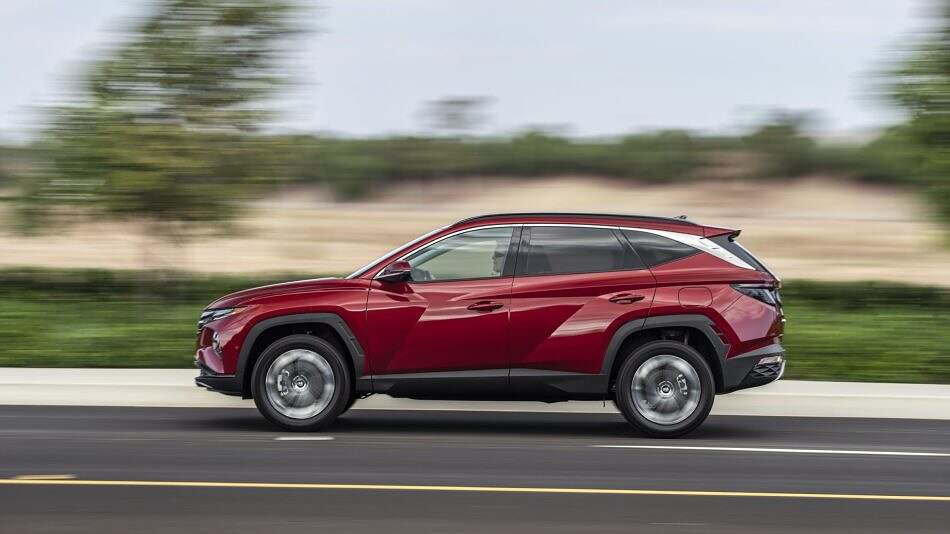 Interior & Tech
Wrapped in a sleek design, the Tucson impresses with its spacious cabin and state-of-the-art technology. The interior features soft-touch materials and a clutter-free, futuristic design, making every ride a comfortable experience.
When it comes to technology, the Tucson stands tall. Its 10.25-inch digital instrument cluster is easy to read and offers a wealth of information at a glance. With standard Apple CarPlay and Android Auto integration, you can keep connected on the move.
Performance & Safety
Under the hood, Tucson does not disappoint. With a range of engines to choose from, including a fuel-efficient hybrid, Tucson balances power with efficiency.
Hyundai has also placed a premium on safety. Equipped with Hyundai's SmartSense safety suite, Tucson offers advanced driver assistance technologies, such as Forward Collision-Avoidance Assist, Lane Keeping Assist, and Driver Attention Warning.
Hyundai Santa Fe: Affordable Extravagance ($28,450 USD)
Priced slightly higher at a starting MSRP of $28,450 USD, the 2023 Hyundai Santa Fe is a midsize SUV that exudes luxury without breaking the bank.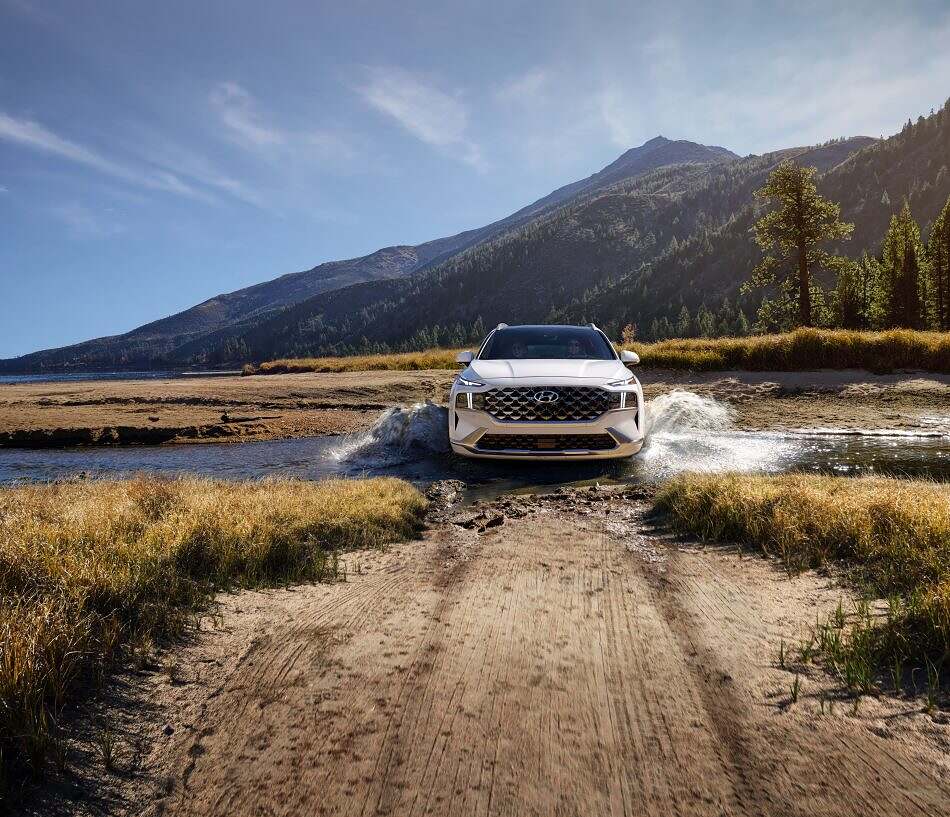 Interior & Tech
Santa Fe's interior is a testament to Hyundai's attention to detail. From heated and ventilated seats to a panoramic sunroof, the Santa Fe offers an array of upscale amenities usually found in much pricier SUVs.
On the tech front, the Santa Fe is loaded. Its 12.3-inch digital instrument cluster is visually stunning and highly functional. Plus, it comes with wireless Apple CarPlay and Android Auto as standard, adding to its convenience and connectivity features.
Performance & Safety
Santa Fe comes with potent engine options, including a turbocharged variant that offers robust power for highway cruising. Plus, with its optional all-wheel-drive system, Santa Fe can handle various driving conditions with ease.
Like Tucson, Santa Fe is also outfitted with Hyundai's SmartSense safety suite, ensuring a safer journey for you and your loved ones.
Bottom Line
The 2023 Hyundai Tucson and Santa Fe are luxurious SUVs that do not demand a luxury price tag. Despite their upmarket appearance and feature-laden interiors, these SUVs are incredibly affordable to own. Whether you're in search of technology, safety, or simply the luxurious feel of a high-end vehicle, these Hyundai SUVs provide an unmatched value proposition.
Investing in a Hyundai Tucson or Santa Fe means owning a vehicle that combines luxury, reliability, and affordability. In the ever-competitive SUV market, this is no small feat, making these two vehicles worthy of serious consideration.