You only have a $20,000 budget, but you want a brand new 2023 SUV with style and class – we've got you covered. Hyundai has carved a niche for itself in the automotive industry with an array of SUVs that offer exceptional value for money.
Particularly enticing is the array of Hyundai SUVs priced in the twenty thousand dollar range, which combines practicality, reliability, and comfort with economical pricing. Let's delve into a few standout models.
2023 Hyundai Venue: Compact Yet Capacious
MSRP of $19,500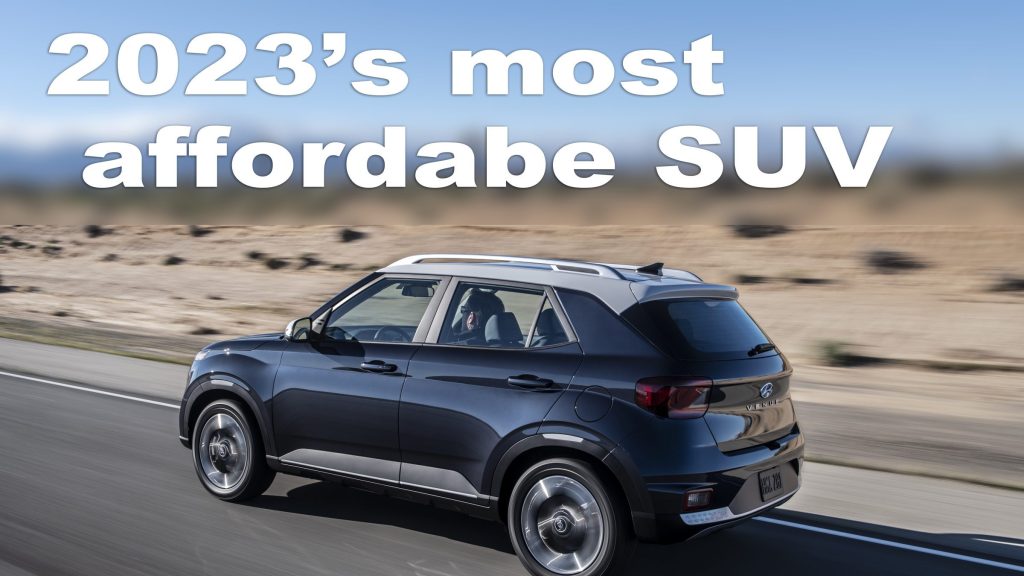 Starting with the entry-level 2023 Hyundai Venue, with a starting MSRP of $19,500, this subcompact SUV proves that good things come in small packages. Despite its compact dimensions, it's surprisingly spacious inside, providing plenty of room for passengers and cargo alike.
The Venue's smaller stature also gives it an advantage in terms of maneuverability. As outlined in our guide on SUVs with the best turning radius, a compact SUV like the Venue excels in urban environments where space is at a premium.
2023 Hyundai Kona: Stylish and Dynamic
Msrp at $22,140
Next up is the 2023 Hyundai Kona, starting at $22,140. This model moves a notch up the size scale and offers a dynamic driving experience, blending the nimbleness of a hatchback with the elevated ride height and practicality of an SUV.
Not only does the Kona offer a comfortable driving experience, but it also turns heads with its bold, stylish exterior. It even comes in some of the best two-tone car colors on the market today.
Between Compact and Large: Is a Hyundai SUV Right for You?
Now, if you're considering a step up from a compact SUV like the Kona, but not quite ready for a full-size model, our comparison of compact SUVs versus large SUVs might help you weigh your options.
At the end of the day, choosing between a crossover SUV and a regular SUV, or deciding on the benefits of a PHEV SUV, boils down to understanding your needs and preferences.
Final Thoughts
Whether you are on a budget, or just looking for a vehicle that provides value without compromising on quality, Hyundai's SUV lineup has options in the twenty thousand dollar range that merit serious consideration.
And remember, whether you're looking at a new Hyundai or considering buying a used SUV, keeping your vehicle in top shape with good maintenance habits, like using a touchless car wash, can extend its lifespan and retain its value.