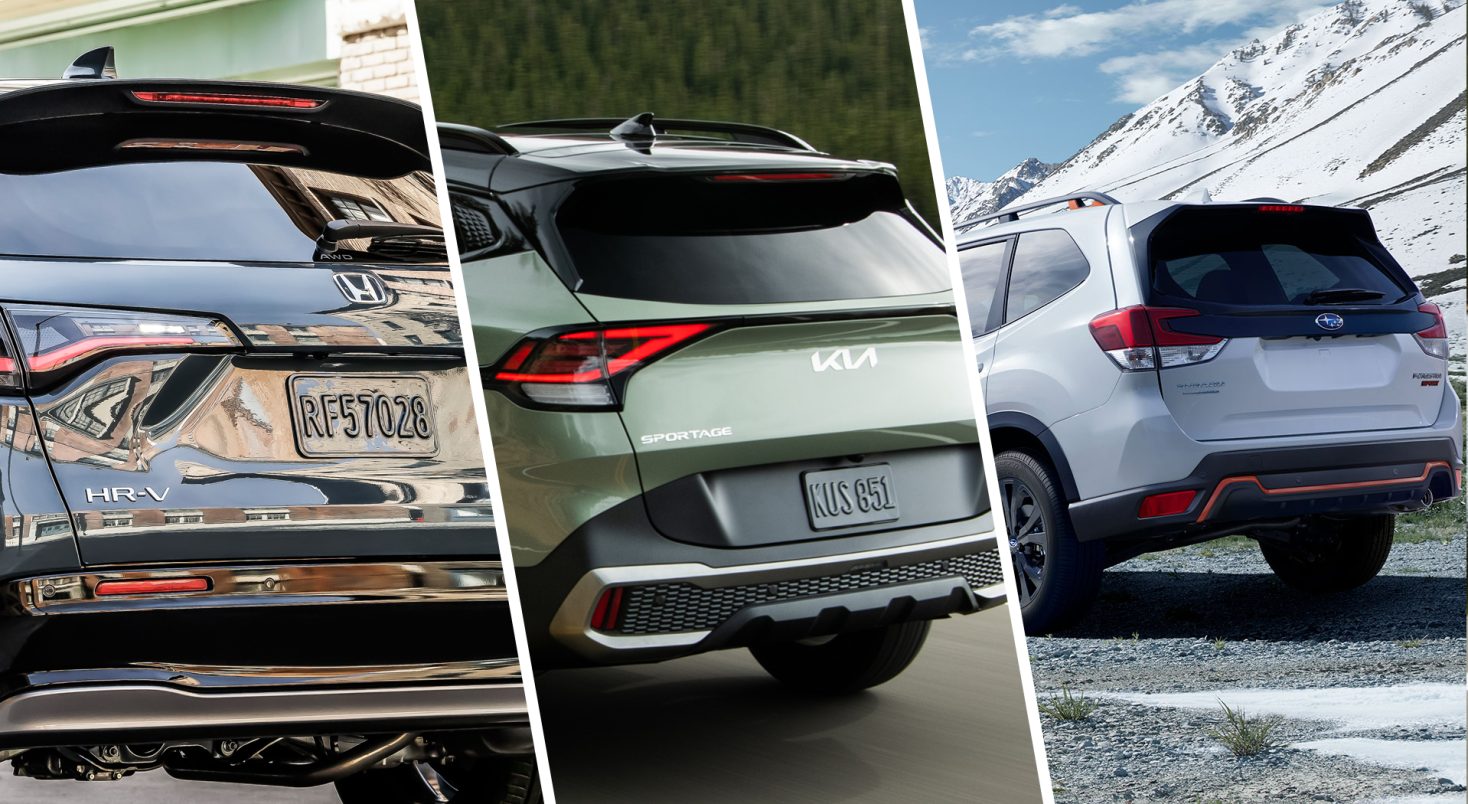 SUVs with the Best Turning Radius For Easy Maneuvering
When it comes to choosing an SUV, there are so many factors to consider – with all the incredible car choices from today's manufacturers. You have to think about the size, the features, and most importantly, the turning radius.
A good turning radius will make your life much easier when you need to maneuver your SUV in tight spaces or during a U-turn. To help you narrow your choice, let us show you three great SUVs that have great turning radii for easy maneuvering.
2023 Honda HR-V
Turning radius: 35.1 feet
Length: 179.8 inches
Starting msrp: $23,800 USD
Fuel Economy: 26/32 MPG (city/highway)
The Honda HR-V has a turning radius of just 35.1 feet, making it one of the most maneuverable SUVs on the market today. This vehicle can hold its own with Honda's legendary CR-V, and that's saying a lot.
The HR-V also has plenty of cargo space and great fuel economy, so you can easily navigate tight spaces without burning too much gas. It also has some great safety features like Blind Spot Monitoring and Rear Cross Traffic Alerts that will help keep you safe while driving in tight spots.
2023 Kia Sportage
Turning radius: 37.5 feet
Length: 183.5 inches
Starting msrp: $25,990 USD
Fuel Economy: 25/32 MPG (city/highway)
The Kia Sportage is another great option if you're looking for an SUV with an exceptional turning radius. This car is a bit bigger than Honda's HR-V, so that justifies a wider turning radius.
With a 37.5 foot turning radius, it's one of the smallest SUVs out there, but still has plenty of room inside for passengers and cargo alike. The Sportage also has some great tech features like Apple CarPlay and Android Auto integration that make staying connected on the go easier than ever before.
2023 Subaru Forester
Turning radius: 35.4 feet
Length: 182.7 inches
Starting msrp: $30,995 USD
Fuel Economy: 31/39 MPG (city/highway)
The Subaru Forester is one of the most popular SUVs on the market today and its 35.4 foot turning radius makes it great for those who need an SUV that can easily fit into small spaces or make quick U-turns with ease.
The Forester also offers excellent off-road capability and a comfortable ride thanks to its all-wheel drive system and responsive suspension setup. Plus, it comes with plenty of standard safety features like Lane Change Assist and Adaptive Cruise Control that will help keep you safe while driving tight corners or doing quick maneuvers in traffic.
Conclusion:
That's it then we've laid out some great SUVs here for your consideration with regards to price and fuel economy. The HR-V is the most affordable one but price isn't everything when considering your future car.
Whether you're looking for an SUV with plenty of cargo space or something small enough to fit into tight spaces, these three SUVs have got you covered! They all offer great maneuverability with their tight turning radii as well as plenty of other features that make them stand out from other vehicles on the market today.