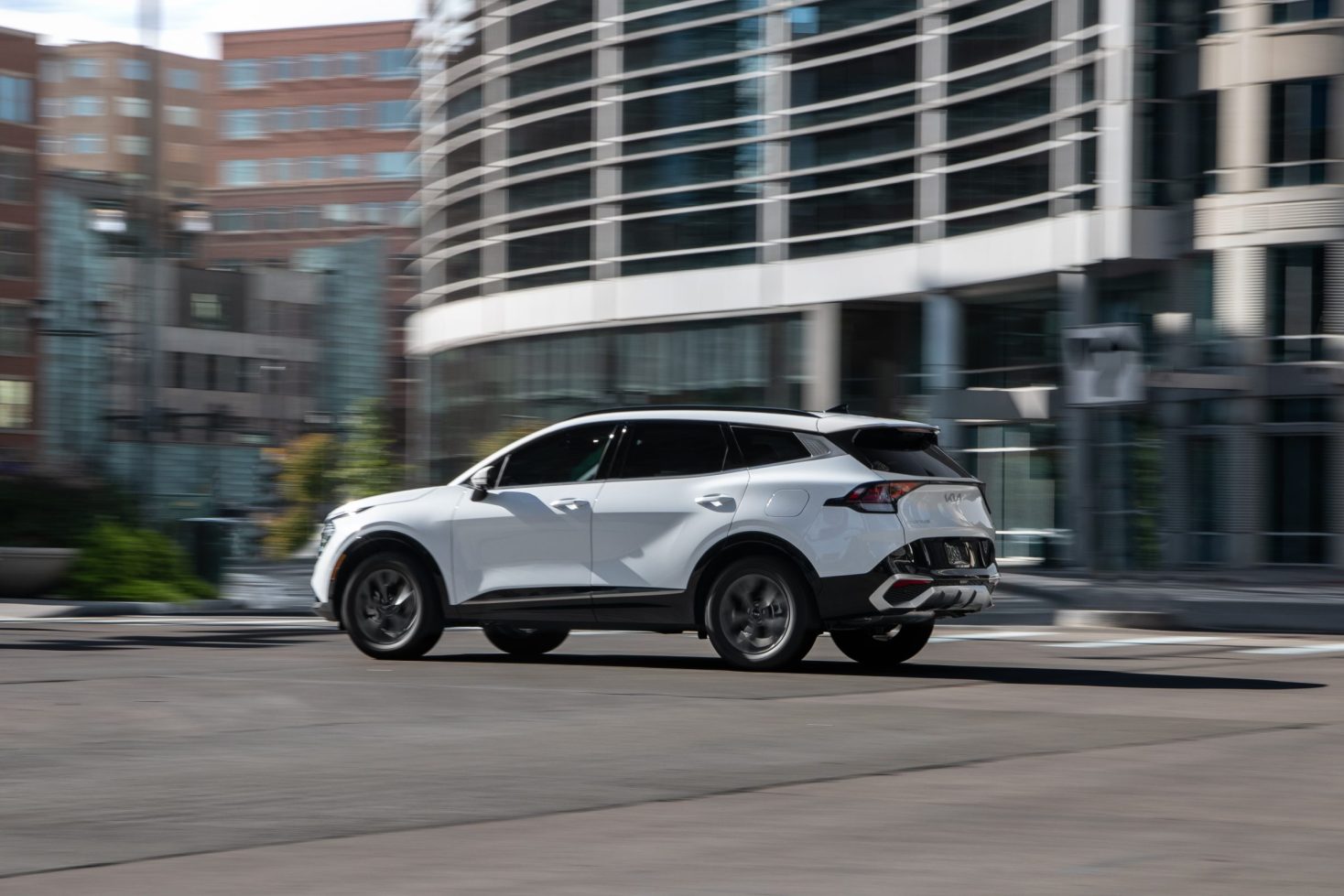 What's the Most Fuel Efficient Hybrid SUV You Can Buy in 2023?
In 2023 fuel ain't cheap and if you love SUVs, thankfully there are many fuel efficient models on the market – none more so than Kia's Sportage Hybrid FWD. The 2023 pure hybrid model is simply the most fuel efficient SUV of it's type (by a good margin too).
With its 1.6 L, 4 cyl 227 hp engine, the Sportage Hybrid SUV is a power house and provides an incredibly responsive ride. All that hybrid drive power will give you 258 lb-ft of torque when you squeeze the gas pedal.
Features of the 2023 Kia Sportage Hybrid SUV
The Kia Sportage Hybrid SUV also features a wealth of great features, such as an available panoramic sunroof, 12.3-inch dual panoramic displays with navigation, 18-inch matte gray alloy wheels, Blind-Spot View Monitor and Harman Kardon® Premium Audio.
The Blind-Spot View Monitor helps to keep you safe on the road by providing an additional view of the area around your vehicle. The Harman Kardon® Premium Audio system provides an incredible sound experience, with its incredible volume, clarity and depth.
Fuel economy of Kia Sportage Hybrid SUV
The Kia Sportage Hybrid SUV also offers impressive fuel economy, with an estimated combined fuel economy of 43 mpg (42 city/44 highway). This makes the Sportage Hybrid an economical choice when it comes to fuel efficiency.
The Sportage hybrid holds the record in 2023 for the best fuel rating you can get on this class of vehicle. Even though the car has the best fuel economy of any (hybrid) SUV, it doesn't have the longest range – it gets a very respectable, 589 miles on a full tank.
Conclusion
Overall, the Kia Sportage Hybrid SUV is a great choice for those looking for a powerful, fuel-efficient and feature-rich SUV. With its impressive engine, great features and impressive fuel economy, the Kia Sportage Hybrid SUV is the perfect vehicle for those who want to take their driving experience to the next level.