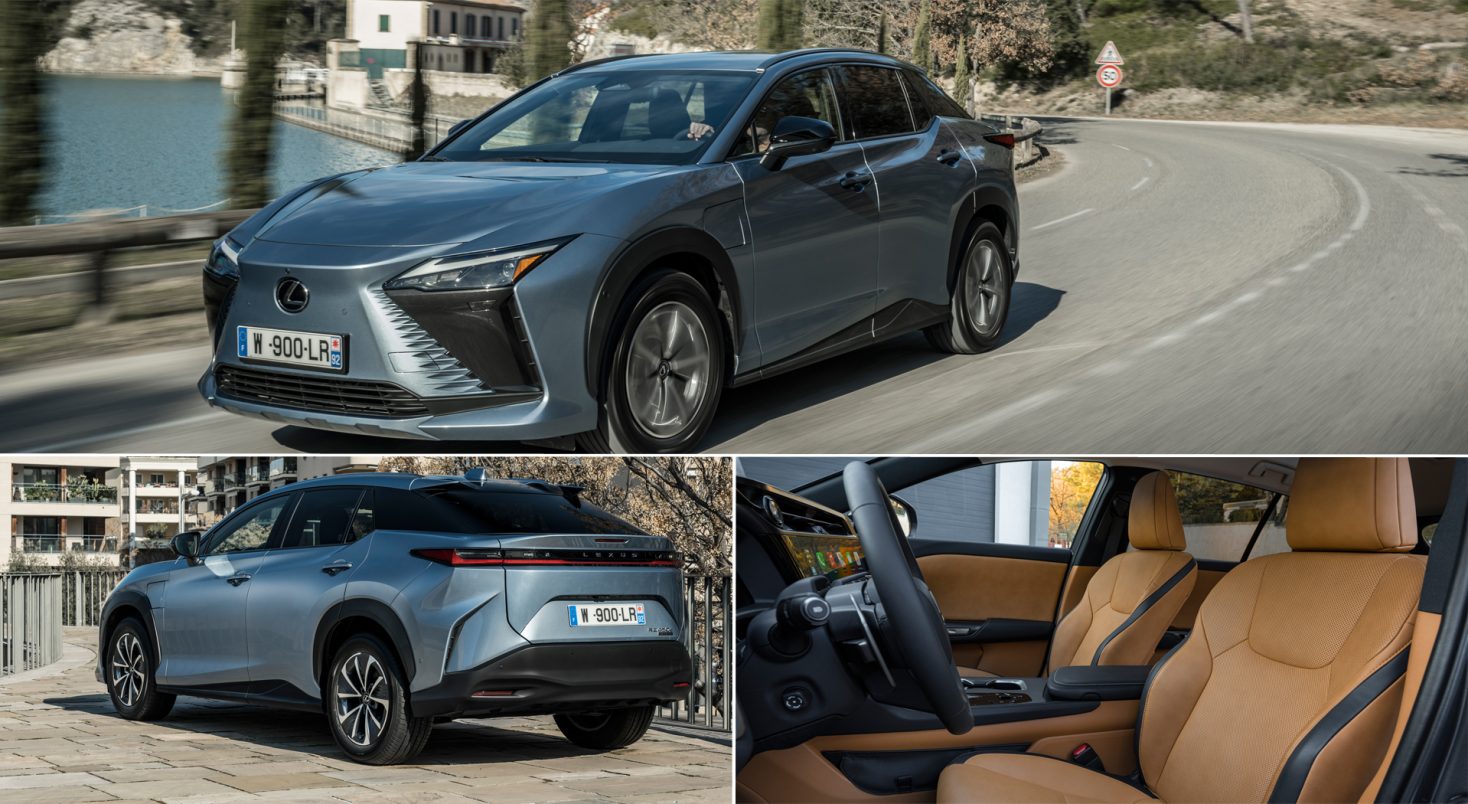 The RZ450e: Lexus' Has Officially Arrived in Luxury E-SUV Game
The Lexus rz450e all-electric BEV SUV is now ready for it's spotlight
The Lexus RZ450e is the newest electric SUV from the luxury car brand, combining high performance with a sleek, modern design. This all-electric vehicle has an impressive 220 miles of range and can be fast-charged, Lexus only recently started selling the car.
With an MSRP of $59,650 USD, it's clear that this is one of the most advanced electric SUVs on the market (sales stated in late February 2023). Let's take a closer look at what makes the RZ450e E-SUV so special.
Performance and Design
The RZ450e is powered by a 96 cells, 71.4 kWh battery pack and comes with a range of up to 220 miles. This is of course less than other electric SUVs like the Tesla Model Y, but still more than enough for most daily commutes or weekend trips.
It also has DC Fast charging capabilities – which means you can go from 0 to 80% charge in just 30 minutes (there are about 69,000 Level 2 DC Fast Charging across Canada and America).
The RZ450e also looks as good as it drives. It features a sleek, modern design with sharp lines and bold curves, making it stand out from its competitors. Inside, there's plenty of space for passengers and luggage alike—and it comes equipped with plenty of tech features like Apple CarPlay® & Android Auto™ compatibility, voice recognition software, and much more.
Top features of the RZ450e
Drivetrain – all-wheel (e-Axles with DIRECT4 all-wheel drive torque control)
Battery – 96 cells 71.4 kWh lithium-ion
Battery Life – can retain at least 90% of its capacity after 10 years
Wheels – 18 and 20-inch
Motors – front motor 150 kW and the rear 80 kW
Total Motor power – 230 kW maximum output.
Fuel Economy – 16.8 kWh and 18.7 kWh per 100 km (WLTP)
Sunroof – heat reflecting/insulating panoramic roof
passenger comfort – radiant heaters
Audio – Mark Levinson Premium Surround Sound system (up to) 13-speaker system
High Value Features
One of the best things about the RZ450e is its price point – it comes in at an MSRP of $59,650 USD this makes it one of the more affordable luxury electric SUVs – on the market while still offering top-of-the-line performance and features.
The interior is also surprisingly spacious for such a small SUV, with plenty of headroom and legroom for both drivers and passengers alike. Plus, with its unique exterior design and advanced tech features, you get all the benefits of owning an electric SUV without breaking your bank account in half!
Here is just a quick breakdown of some of the interior features.
Display – 14-inch touchscreen
HUD – head-up display
AI – On-board "Hey Lexus" assistant
Smartphone integration – Apple CarPlay (wireless connection) and Android Auto
Safety and driver assistance
The RZ450e will be fully loaded safety wise, packing many of Lexus' family safety technologies along with new cutting driver assets.
Pre-Collision System
Dynamic Radar Cruise Control
Lane Departure Alert and Lane Tracing Assist
Lane Change Assist
Driver Monitor
Proactive Driving Assist
Road Sign Assist (RSA)
Adaptive High-beam System
Safe Exit Assist (preventing door opening into the path of vehicles and cyclists approaching from the rear)
Conclusion:
Overall, the Lexus RZ450E E-SUV offers drivers a great combination of style, performance and value that sets it apart from other cars in its class. With a standard range of 220 miles combined with DC Fast charging capabilities, this all-electric vehicle provides drivers with everything they need to stay on top of their game.
And at an MSRP starting at $59,650 USD, you won't find better value when it comes to luxury electric SUVs! So if you're looking for a car that will turn heads while keeping your wallet full too – then look no further than the Lexus RZ450E E-SUV!