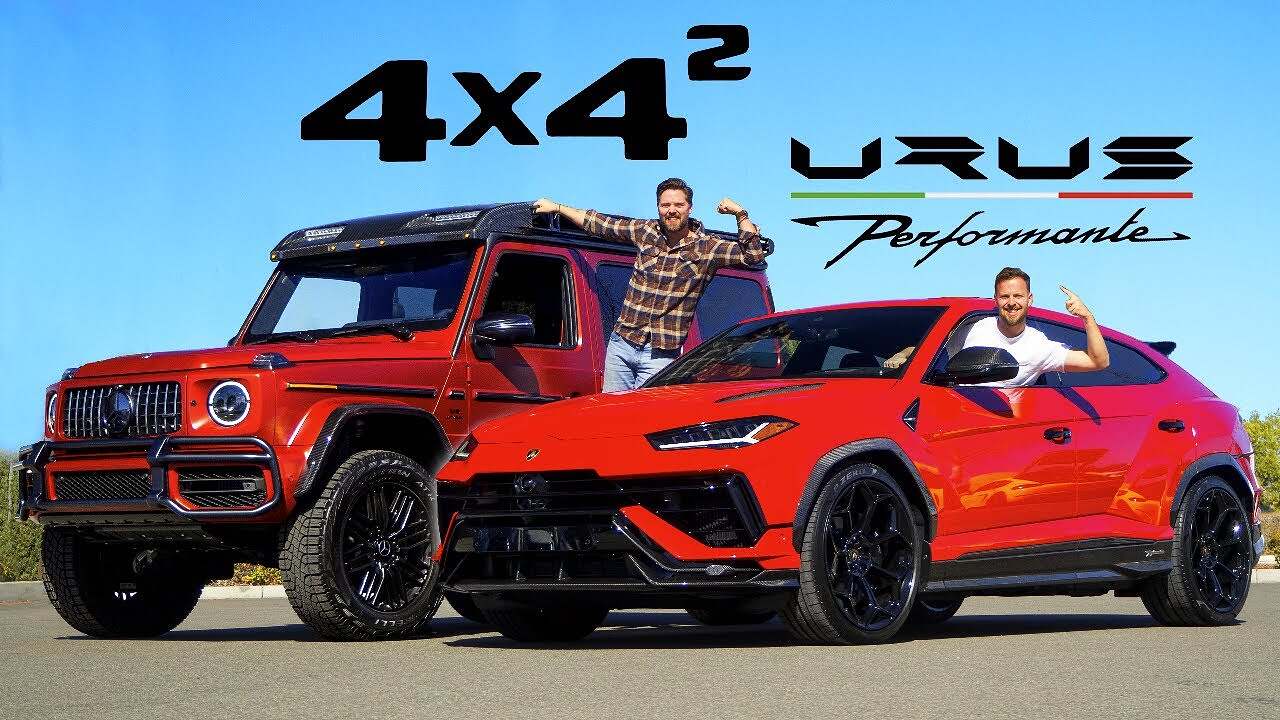 Lamborghini Urus Performante Battles a Mercedes-AMG G63 on Throttle House
The guys over at the Throttle House channel are no strangers to SUV battle royales, they do them all the time. Ever time they gather these hyper SUVs and let them fight is pure fun. This time it is the Lamborghini Urus Performante versus a Mercedes-AMG G63.
The Lamborghini Urus Performante is a top-of-the-line sports car that was released in 2018. It is a successor to the Lamborghini Aventador and is the most powerful Lamborghini yet. The Performante has a 610 horsepower engine that allows it to go from 0 to 60 mph in just 2.9 seconds. It also has a top speed of 198 mph.
The Mercedes-AMG G63 SUV is a powerful and luxurious SUV. It has a 4.0 liter V8 engine that produces 485 horsepower, and can accelerate from 0-60 mph in just 4.2 seconds. The G63 also has a variety of other impressive features, such as a 10-speed automatic transmission, air suspension, and all-wheel drive.