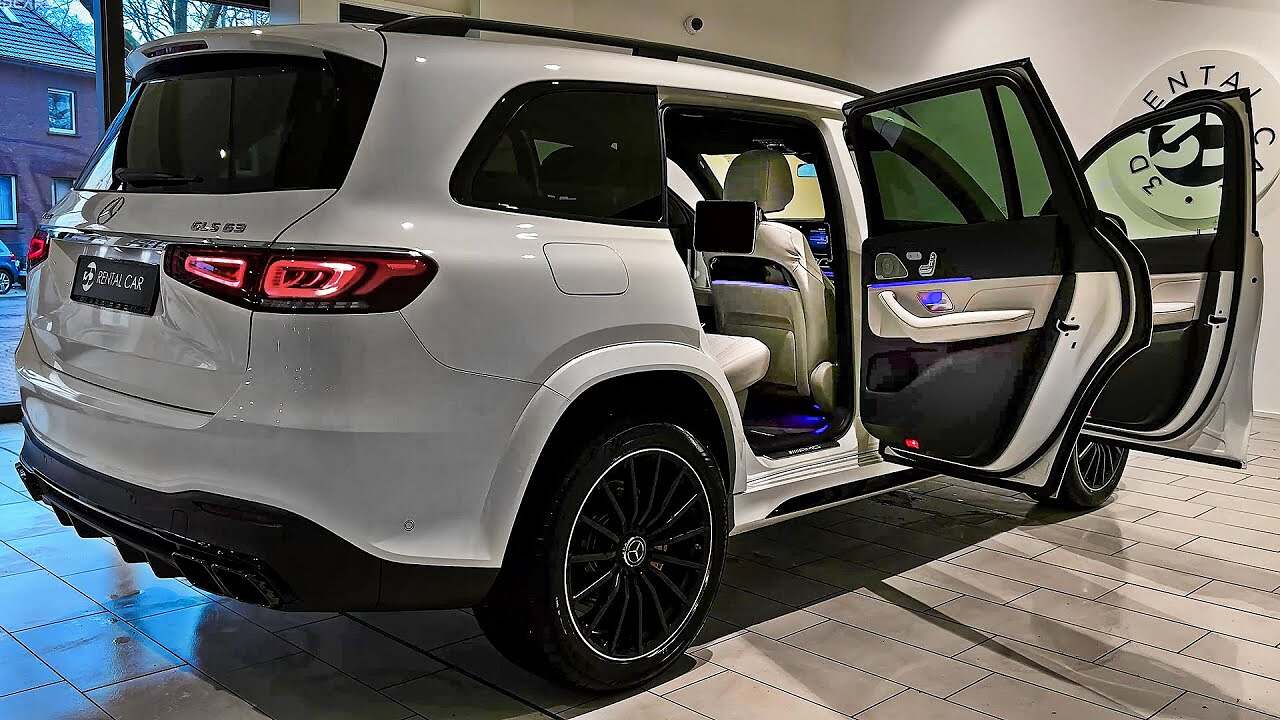 Tour a 2023 AMG GLS 63 SUV Without Going to the Dealership
Can't find a AMG GLS 63 4MATIC SUV to tour at your local car dealer, we've got you covered.

The 2023 AMG GLS 63 4MATIC SUV is a powerhouse of luxury and performance. With its 603 horsepower 4.0L V8 biturbo mild hybrid drive engine, it packs a punch that will have you laughing all the way to the track.
The car has a starting msrp of $171,300 USD.
The car's 0-60 mph time of 4.2 seconds is sure to turn heads, while the all-wheel drive system provides superior handling and traction. The interior is outfitted with state-of-the-art technology, including a 12.3-inch digital instrument cluster, a 12.3-inch center display, and a Head-Up Display.
The exterior is designed with a bold, muscular stance that stands out from the crowd. Whether you're cruising around town or pushing it to the limit, the 2023 AMG GLS 63 4MATIC SUV is sure to exceed your expectations.
Top specifications of the
Seats – 7 Passenger
Engine – 603 hp (4.0L V8 biturbo with mild hybrid drive)
Transmission – AMG SPEEDSHIFT TCT 9-speed (Automatic)
Cargo – 355-2,400 L
Speed – 4.2 sec 0-100 km/h