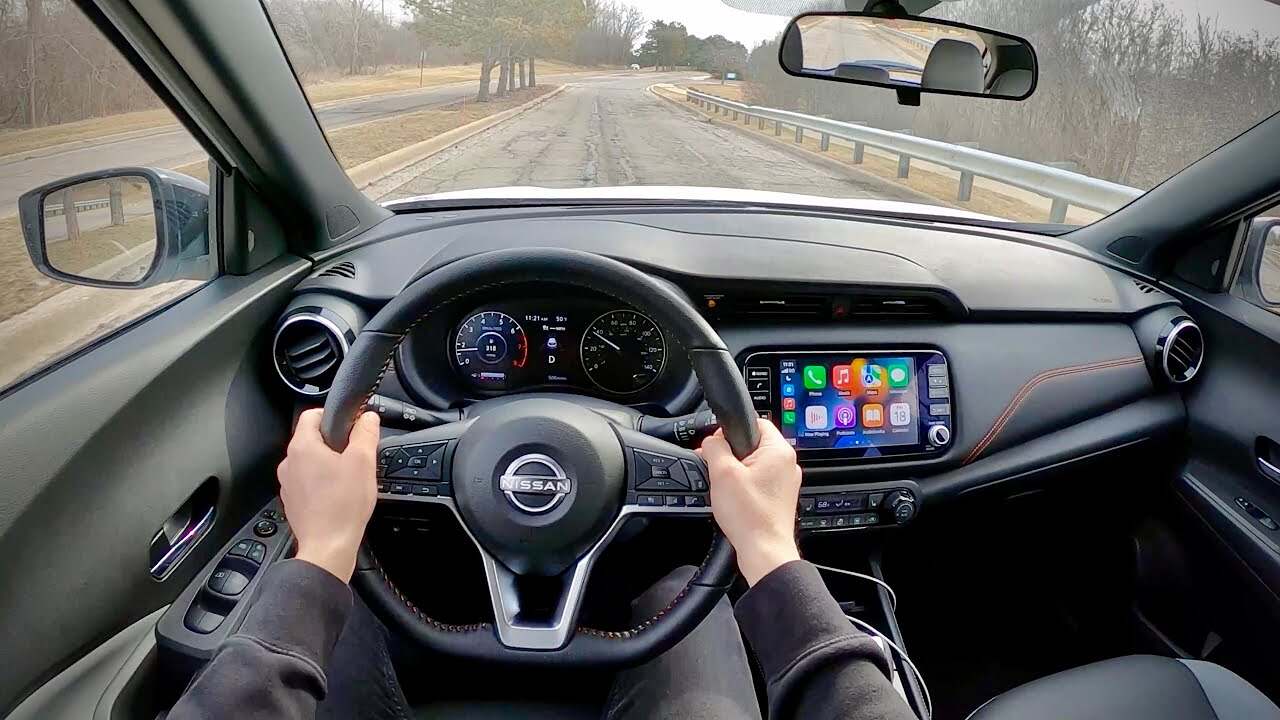 Get POV Drive of a 2023 Nissan Kicks SR SUV
Can't get to see a Kicks at your local Nissan dealership? Take a virtual POV tour instead.
The 2023 Nissan Kicks SUV is a sleek and stylish vehicle that offers an impressive performance. The car is powered by a 1.6 L four-cylinder engine that produces 122 horsepower, allowing the vehicle to reach a 0-60 mph time of under 10 seconds.
The car also comes with a comfortable interior that has plenty of room for passengers and luggage. It also comes with a variety of advanced safety features, such as lane departure warning, blind spot detection, and automatic emergency braking.
The Kicks also features a 7.0-inch touchscreen infotainment system that includes Apple CarPlay and Android Auto. With its impressive performance, comfortable interior, and advanced safety features, the Nissan Kicks is sure to be a hit with drivers looking for a reliable and efficient SUV.