Tesla is an American automobile manufacturer that is renowned for their electric vehicles. They currently produce two SUVs, the Model X and Model Y, but a future car – The Cybertruck – should be coming soon.
The Model X is a full-size SUV that has distinctive falcon-wing doors and is packed with features such as a panoramic windshield, a towing capacity of up to 5,000 pounds, and a 100 kWh battery pack.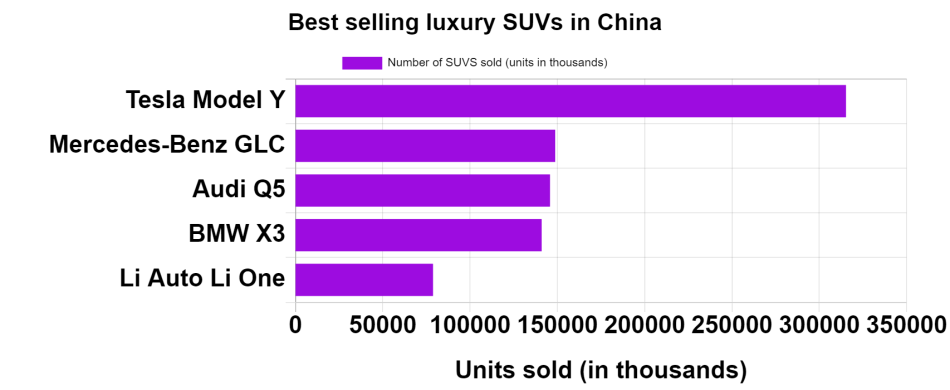 The Model Y is a smaller SUV that shares many of the same features as the Model X, but in a more compact package. Both of these vehicles are incredibly efficient, stylish, and powerful, making them perfect for anyone looking for an electric SUV.
The Model X
The 100% Tesla Model X SUV is a powerful and efficient vehicle. It has a range of up to 333 miles, and can go from 0 to 60 mph in just 2.5 seconds. It is equipped with an all-wheel drive (AWD) Tri Motor system that provides a total of 1,020 horsepower. It's a great choice for those looking for a fast, reliable, and eco-friendly SUV that can handle any terrain. The Tesla Model X is a great choice for those who want to get the most out of their driving experience.
The Model Y
The 100% Tesla Model Y SUV is an all-electric vehicle with an impressive drivetrain. It has two electric motors that power its all-wheel-drive system, and it can reach a top speed of 60 mph in just 3.5 seconds.
The car also has an impressive range of 330 miles per charge, making it perfect for long trips. The Tesla Model Y SUV combines power, performance, and efficiency, all in one exciting package.
The Cybertruck (Not in production yet)
So Tesla's 2023 SUV lineup of vehicles is only limited to two a cars currently, but the company's ceo, Elon MUsk has been touting the future Cybertuck. The vehicle is still in pre-production phase and a firm shipment date has not been truly confirmed yet.
Main image courtesy: Tesla