Back in the day, super car manufacturers never used the tech – or lack thereof – in their cars as a selling point. They never had to, people were willing to shell out hundreds of thousands of dollars just for the exclusivity of owning these vehicles. SUVs have changed that trend solely because of how competitive that sector of the auto industry is.
Take the Lamborghini Urus as an example, it is packed with a range of features that make it an incredibly capable vehicle. It comes equipped with an advanced 4.0-liter twin-turbo V8 engine that delivers 641 horsepower and a 0-60 mph time of just 3.6 seconds.
Tech and design of the Lamborghini Urus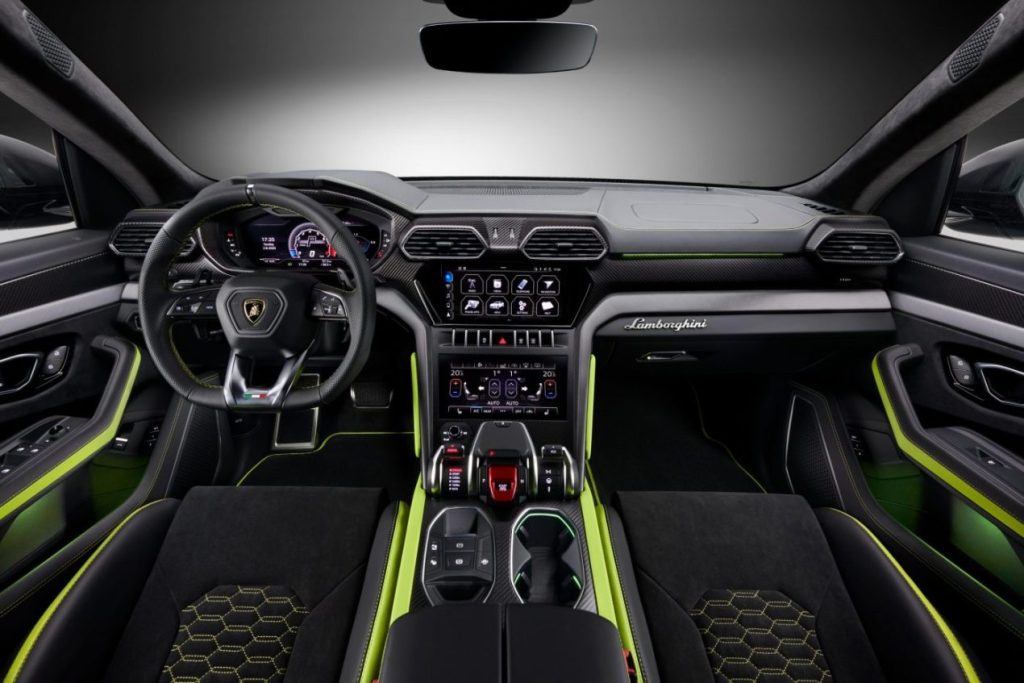 The exterior design is striking, with sleek lines and an aggressive front end giving it a truly unique look. Inside, the Urus is outfitted with high-end luxury features such as leather seating, a 10.2-inch touch screen, and climate-controlled air conditioning.
The Urus also has a range of advanced driver assistance features, including adaptive cruise control, blind spot monitoring, and lane keeping assistance. In addition, the Urus comes with a customizable suspension system that can be tailored to suit any driving style. With so many features, the Lamborghini Urus SUV is the perfect combination of style, performance, and comfort.
Main image courtesy: Lamborghini