If currently don't drive an SUV yet; one day you will. The world has seemingly fallen in love with SUVs and we aren't switching back to sedans. Car makers have seen the writing on the wall years ago, that's why companies like Ford, have stopped sedans.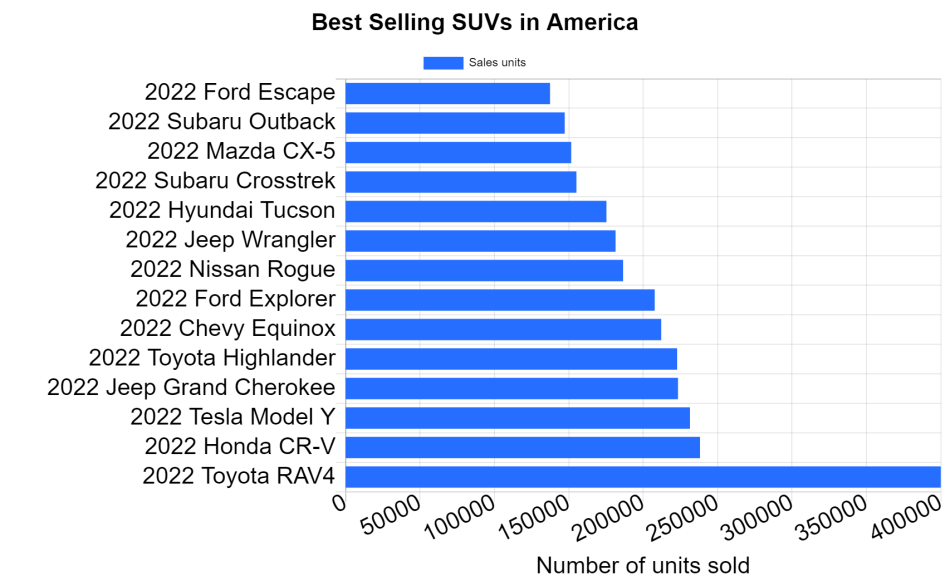 The proof is in the numbers
The rate SUV adoption by driver is just astounding, in 1975 the market share of sedans were 80% – but by 2013 the number dropped to 50%. In 2021 the numbers have changed significantly, now 45% of all vehicles are sport utility vehicles, family cars now less than 25%.
All this data was reported by the EPA in their report, "Highlights of the Automotive Trends"
The demise of the family sedan: rise of the SUVs
The increasing rate at which drivers are buying SUVs over sedan cars is due to the many advantages that SUVs offer. SUVs offer more interior space than sedans, allowing passengers to ride comfortably and have more storage capacity.
They are also better equipped to handle off-road driving and have higher ground clearance, allowing them to traverse terrain more easily.
Some all-electric and hybrid sport utility vehicles offer better fuel economy than sedans, making them more cost-effective to own and operate. As a result, more and more drivers are opting for SUVs when purchasing a new vehicle.
Conclusion:
You may not be in love with an SUV now; but just wait, you will. I was like you, a major skeptic of the platform – that was, until I drove my first one in 2012, a Dodge Journey, of all things.
The Journey was NOT the pinnacle of SUVs then, but it was enough to get me hooked.
Main image courtesy: Ford