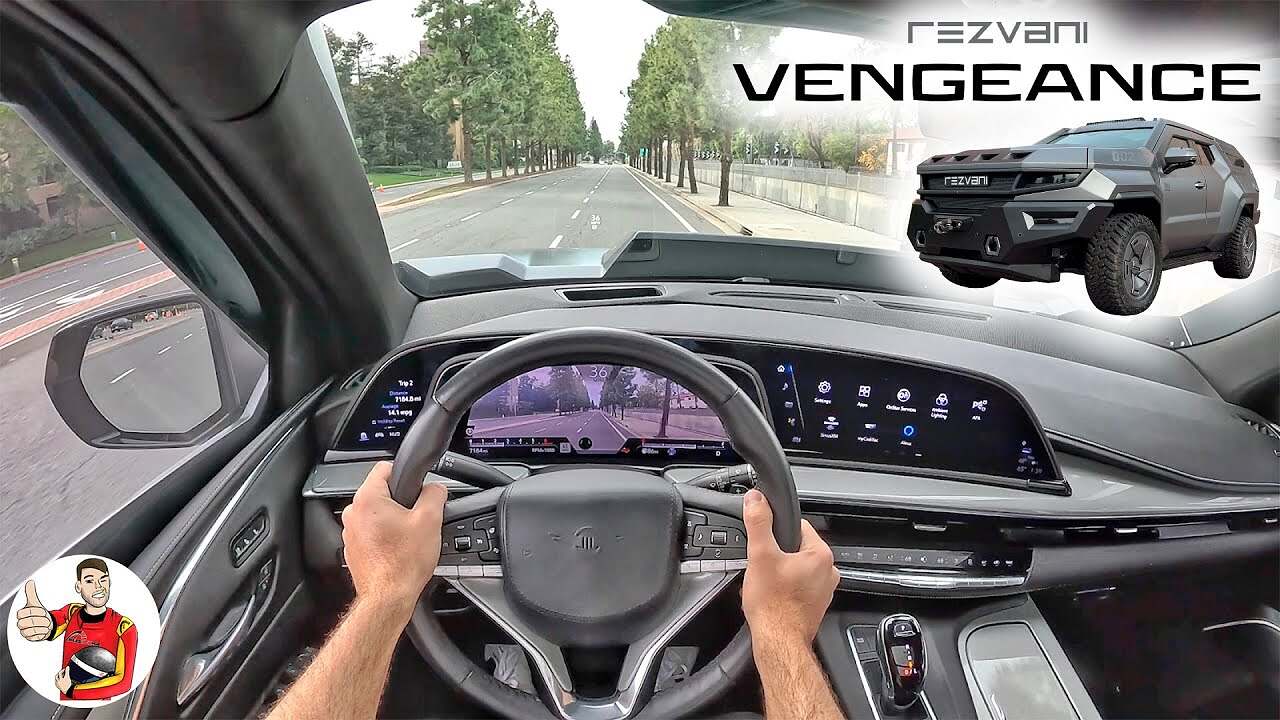 Get a POV View Driving the Most Expensive Custom SUV in 2023
The Rezvani Vengeance like it's name suggest is a totally menacing car and at the same time seems like the most fun SUV on the road today. It has reported $700,000 USD sale price – which sounds like a lot for essentially a modified Cadillac.
The frame of the vehicle is based on the venerable Cadillac Escalade. The company – Rezvani – then added their own custom touches, resulting in a car that looks like it belongs on mars or the moon.