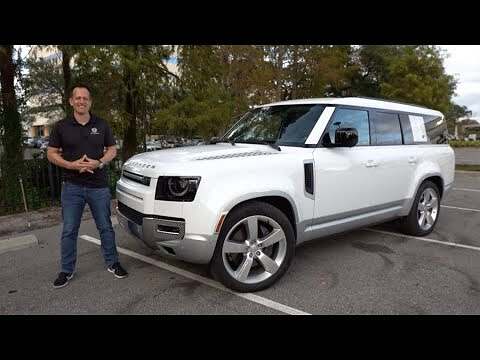 Raiti's Rides Reviews the 2023 Land Rover Defender 130 SUV
Land Rover's Defender 130 SUV may embody everything you'll need in an off-capable vehicle.
The 2023 Land Rover Defender 130 SUV is an impressive vehicle. With a 3.0L turbocharged inline-6 engine, it produces an impressive 395 HP and is paired with an 8-speed automatic transmission. Joe Raiti from Raiti's rides channel reviews the car and gives everything you need to know about the vehicle.
It also has a variety of safety features and off-roading capabilities, with a two-speed transfer case and an adjustable suspension. The interior is also luxuriously appointed, boasting a 10-inch touchscreen and leather seats. This SUV is perfect for those who want to experience the great outdoors in style and comfort.