When you have a large family, finding the perfect vehicle to accommodate everyone can be a challenge. Luckily, there are plenty of 8 seater SUVs on the market that offer comfort, style, and affordability.
In this article, we'll introduce you to five great options that won't break the bank.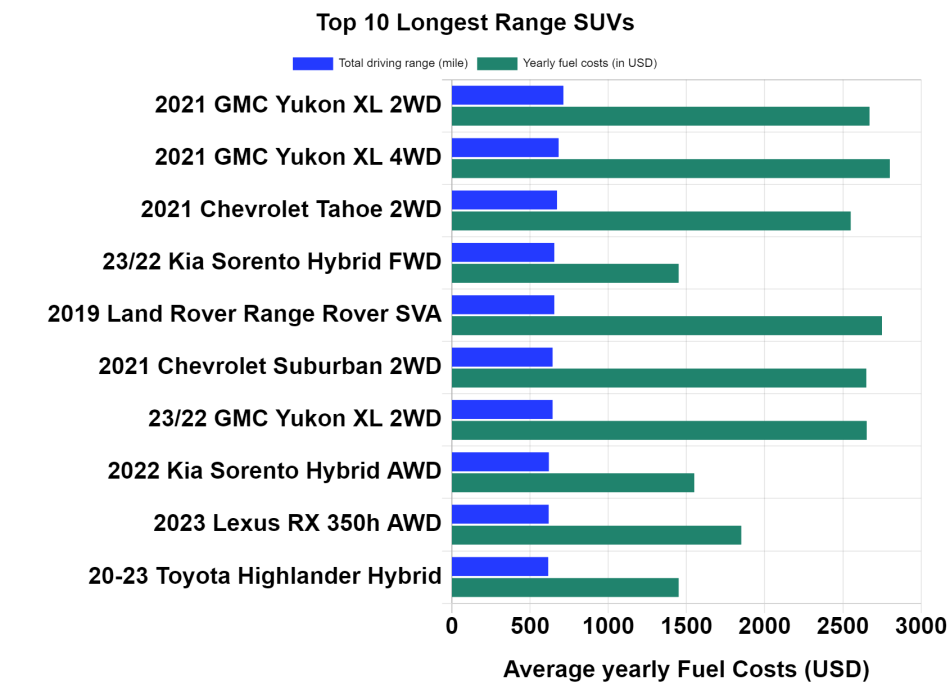 1. 2023 Kia Telluride
Price: $35,890 | Maximum Seating: 8
The 2023 Kia Telluride is a fantastic choice for large families on a budget. This spacious SUV offers plenty of room for passengers and cargo, as well as a host of advanced safety features. With its stylish design and impressive performance, the Telluride is an excellent value for the price.
2. 2023 Hyundai Palisade
Price: $35,550 | Maximum Seating: 8
Another great option for large families is the 2023 Hyundai Palisade. This SUV boasts a comfortable and upscale interior, along with a smooth ride and ample cargo space. The Palisade's affordable price tag and generous list of standard features make it a top choice for families in need of a roomy vehicle.
3. 2023 Chevrolet Traverse
Price: $34,520 | Maximum Seating: 8
The 2023 Chevrolet Traverse is a popular choice among families due to its spaciousness and affordability. With a comfortable interior and plenty of cargo space, the Traverse is perfect for road trips and daily commutes alike. Plus, its strong safety ratings and user-friendly technology make it a solid choice for families on a budget.
4. 2023 Toyota Highlander Hybrid
Price: $40,220 | Maximum Seating: 8
If you're looking for an eco-friendly option, the 2023 Toyota Highlander Hybrid is a fantastic choice. This hybrid SUV offers excellent fuel efficiency without sacrificing space or comfort. With its well-appointed interior and advanced safety features, the Highlander Hybrid is a great option for environmentally conscious families.
5. 2023 Jeep Wagoneer
Price: $58,995 | Maximum Seating: 8
While it's the most expensive option on our list, the 2023 Jeep Wagoneer offers a luxurious experience for large families. With its upscale interior, powerful engine, and off-road capabilities, the Wagoneer is perfect for adventurous families who want a stylish and capable SUV.
Conclusion
When it comes to finding an affordable 8 seater SUV for your large family, these five options stand out for their value, comfort, and versatility. We selected these vehicles for their affordability and space of course, but they are also very capable cars (able to any other tasks).
Whether you prioritize fuel efficiency, style, or off-road capabilities, there's an SUV on this list that will suit your needs. To explore more options and find the perfect SUV for your family, check out our extensive collection of SUV articles and reviews.