In a world where all-electric SUVs dominate the speed charts, the old ICE (internal combustion) engine is still alive and breathing fire.
Tesla's Model X Plaid maybe the fastest accelerating SUV, with a 0-60 mph of 2.5 seconds, however Aston Martin's DBX707 is close behind with it's 0-60 mph of 3.1 seconds.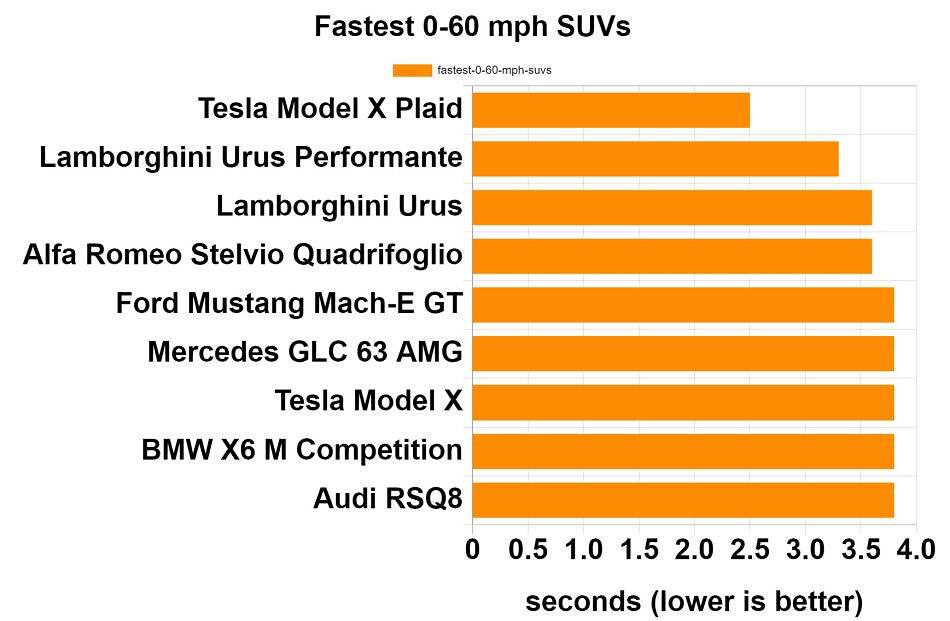 So the all-electric Model X Plaid (top speed: 163 mph) maybe quicker of the line, but on a nice long stretch of roadway at a reported 193 mph, the DBX707 would win handily.
Meet 2023's king of speed SUV, the DBX707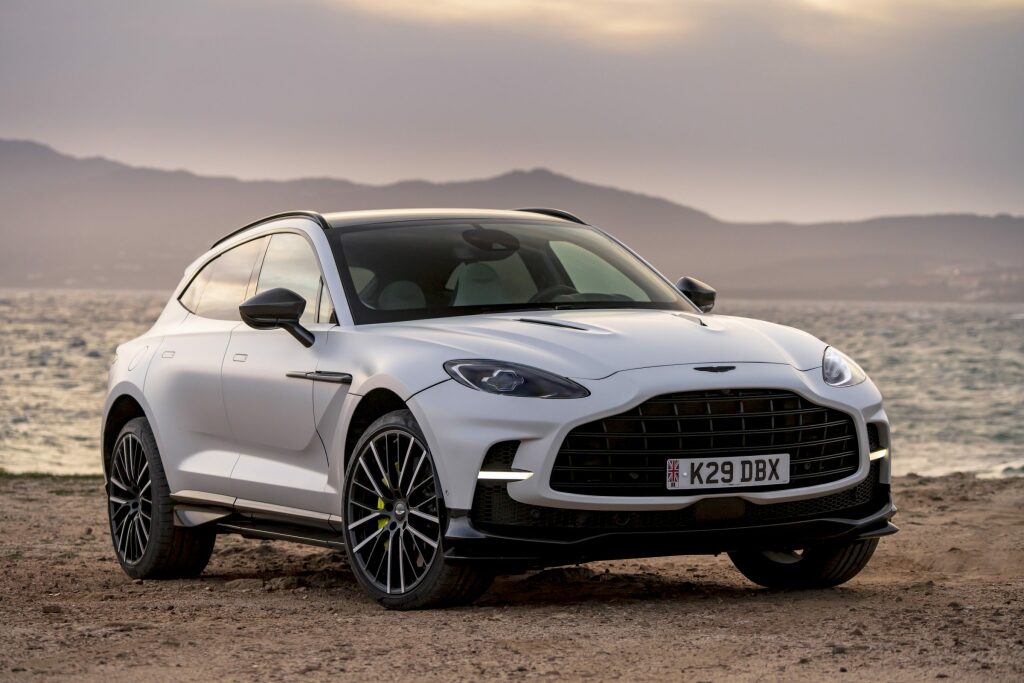 Aston Martin has officially released the DBX707 as its fastest internal combustion engine (gas) SUV on the market for 2023. This luxury SUV is equipped with a 697-hp twin-turbocharged 4.0-liter V8 engine, which allows it to reach 0 to 60 mph in just 3.1 seconds.
This makes it the fastest SUV available in 2023.
The DBX707 also features a 9-speed 'wet clutch' automatic transmission. This transmission allows for smooth and efficient shifting, allowing the driver to maximize the car's performance. It also provides a comfortable and luxurious ride, perfect for both the driver and up to five passengers.
The exterior of the DBX707
Images courtesy: Aston Martin
The exterior of the DBX707 is designed to be sleek and attractive, while also providing excellent aerodynamics. The car is available in a variety of colors, including black, white, blue, and grey.
It also features an adaptive suspension system that can be adjusted to provide a smooth and comfortable ride, or a more aggressive and responsive ride.
The interior of the DBX707
Images courtesy: Aston Martin
The interior of the DBX707 is luxurious and comfortable, with leather upholstery and heated and ventilated seats. The car also features a range of advanced technology features, such as a 10.25-inch infotainment display, 12.3-inch driver information display, a heads-up display, and a 360-degree camera system.
The car also has a range of safety features, such as lane-keep assist, blind-spot monitoring, and adaptive cruise control.
What's the cost for all this luxury and speed?
The Aston Martin DBX707 is certainly a powerful and luxurious SUV, and it is sure to be a hit with luxury car enthusiasts. With a starting MSRP of $238,000 USD, it is certainly an expensive car, but it is a great choice for those looking for the best performance and luxury features.
Top specs of the 2023 DBX707
9-speed 'wet clutch' automatic transmission
Panoramic glass sunroof
Quad exhausts in matt black
All alloy quad overhead cam
4.0 litre twin-turbo V8 Twin turbo
Gasoline direct injection
10.25-inch infotainment display
12.3-inch driver information display
Apple CarPlay and Bluetooth connectivity
SiriusXM satellite radio
4 USB ports
Adaptive cruise control
Automatic emergency braking
Forward collision warning
Lane departure warning
Rear cross traffic detection