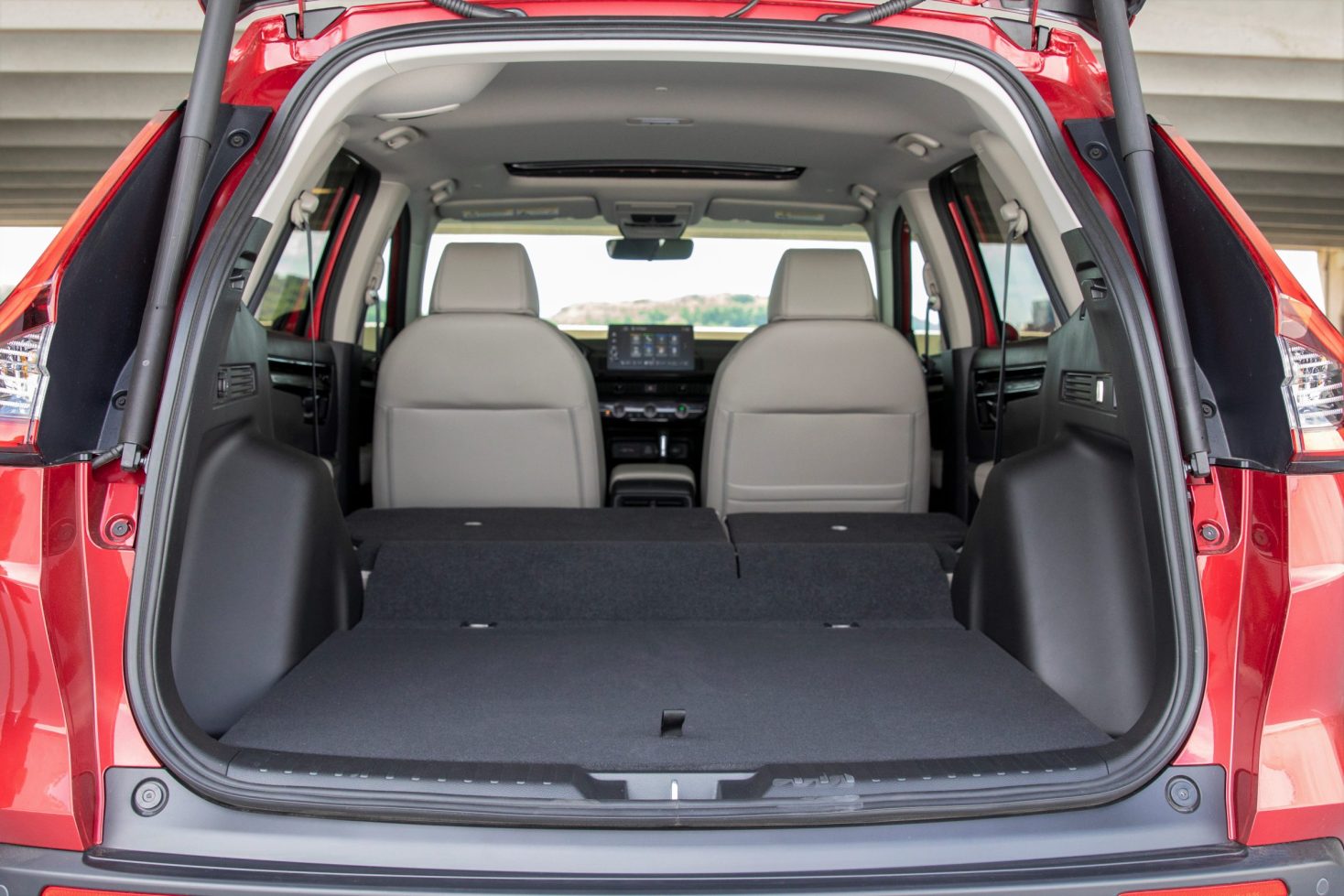 What's the Total Available Cargo Space of the 2023 Honda CR-V?
The Honda CR-V is a top 5 selling North American SUV for many reasons. Ample cargo space for your family and their stuff is at the top of the list.

The 2023 Honda CR-V offers an impressive amount of cargo space for a compact SUV of its size. But, when you gotta transport the kids and their stuff, along with groceries – how much cargo room is fully available to you in this car?
With the rear seat up, the 2023 CR-V offers up to 36.3 cubic feet of cargo space, that's plenty of room for groceries, sports equipment, or luggage.
If you need even more space, the rear seat can be folded down to create up to 76.5 cubic feet of cargo space, allowing you to store larger items with ease. This is perfect for those who love to explore the outdoors or just need a lot of space for larger items. With the 2023 Honda CR-V, you can be sure to have the cargo space you need.