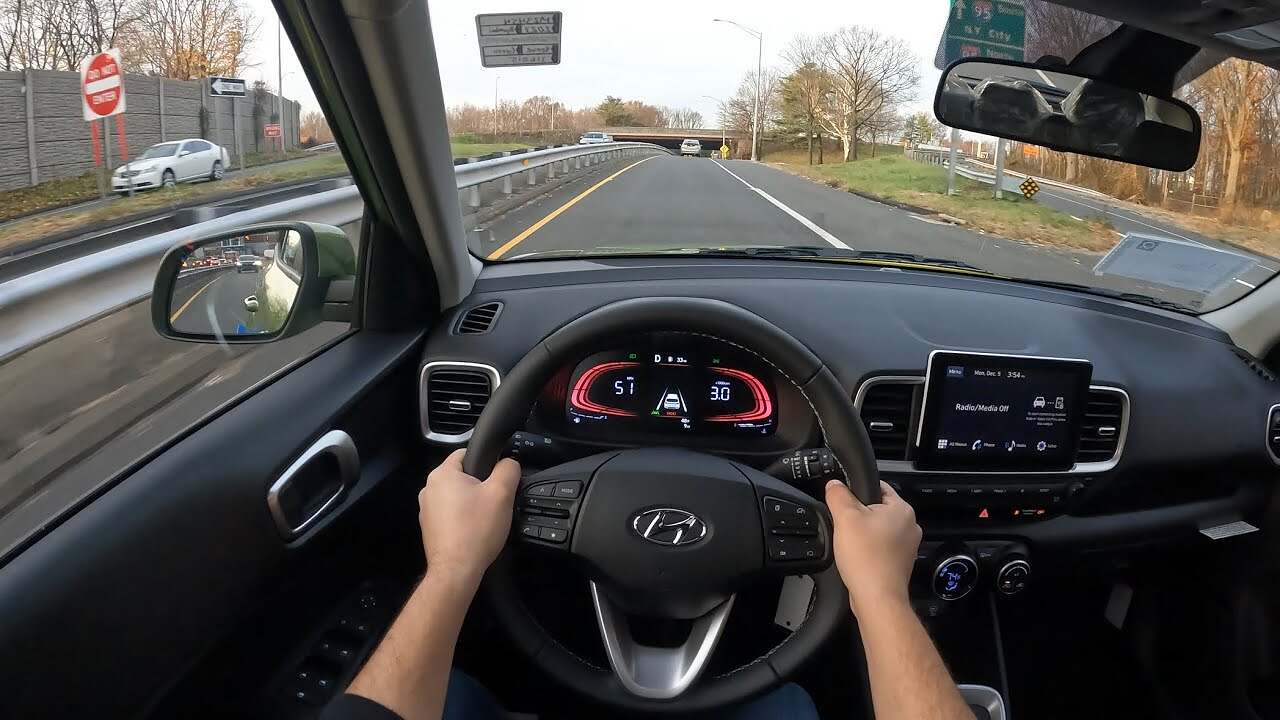 Get a POV Driving Virtual Tour of 2023 Hyundai Venue

The 2023 Hyundai Venue is a stylish and budget-friendly SUV that is perfect for everyday drivers. It is equipped with a roomy interior, with seating for five passengers, making it an ideal car for families or those who need space for large items.
The exterior of the vehicle has a modern and sleek design, while the interior has been designed with comfort and convenience in mind. The Venue also has a range of features including a power sunroof, Apple CarPlay, Android Auto, and an 8-inch touchscreen.
With great fuel economy, the Venue provides a reliable and efficient way to get around, making it a great choice for those looking for an affordable and feature-packed SUV.