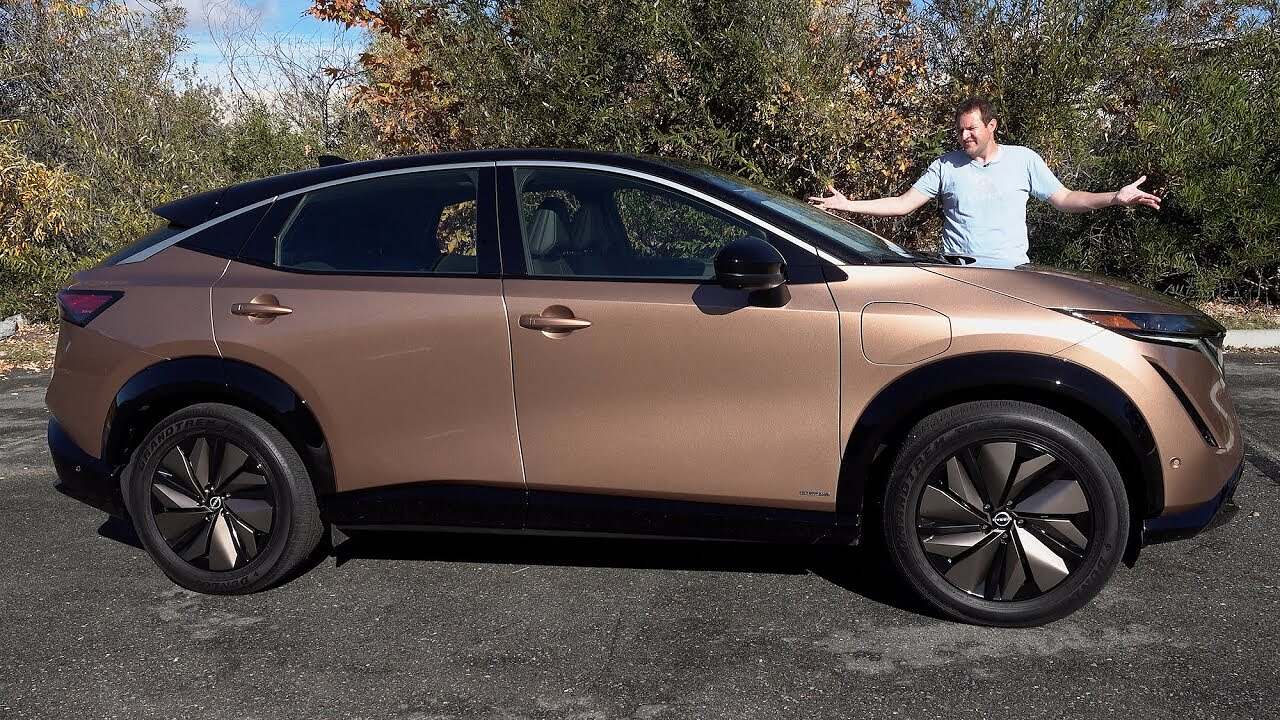 Doug DeMuro Reviews the 2023 Nissan Ariya
The Nissan Ariya SUV is a top of the line vehicle that has a lot to offer. With up to 389 horsepower, it can go from 0-60 mph in just 4.5 seconds, making it one of the fastest SUVs on the market.
It also features an 87 kWh battery, the highest capacity in its class, which provides reliable and efficient power to the car. Additionally, it has intelligent adaptive cruise control and blind spot warning to help keep you safe on the road. All these features combined make the Nissan Ariya SUV a perfect choice for those looking for a powerful, reliable and safe vehicle.