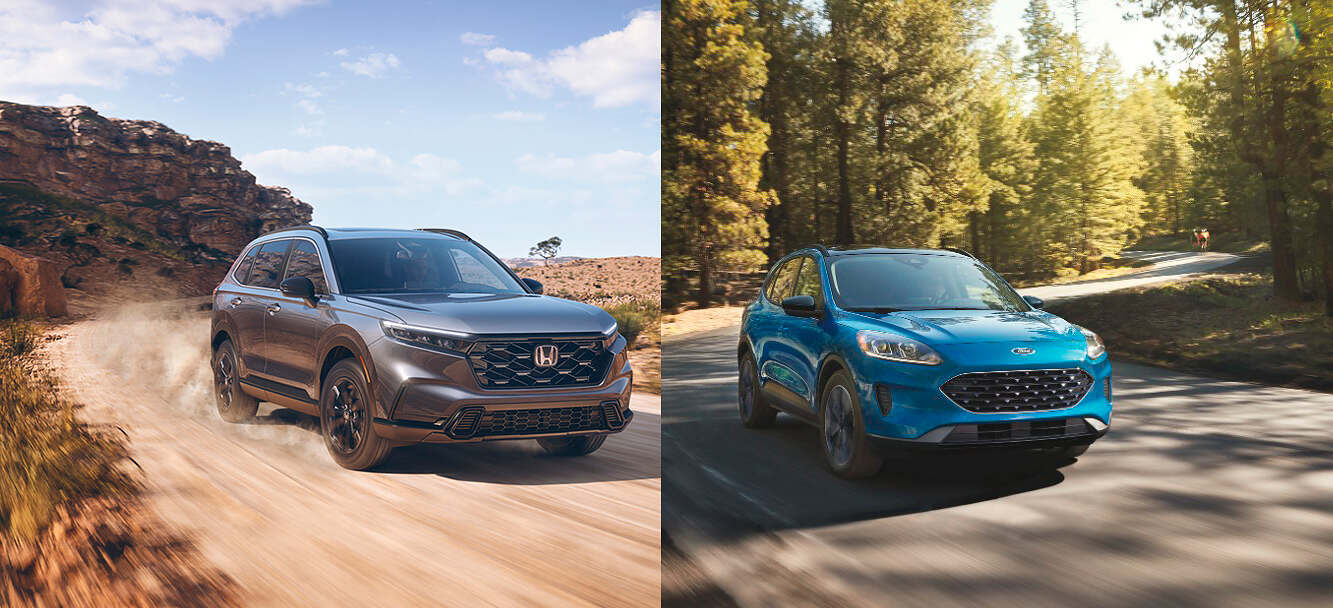 The Most Torque-Packed Compact SUVs, That Are Very Affordable
If you need that extra torque to accelerate on the highway or for towing, these small SUVs are your best bet.
Whether you're looking for a car that packs power or one that is efficient and versatile, a compact SUV could be the perfect option. What's more, some of these vehicles are packing plenty of torque – we've picked three of the best.
The cars on our list must meet a few criterias – they must good torque ratings, affordable prices and top fuel economy numbers. Let's take a look at some of the top options for drivers who want a compact SUV with lots of torque.
2023 Ford Escape (Base, Active, ST-Line)
MSRP: from $28,000 USD
Torque: 199 lb-ft
Power: 180 hp
Fuel Economy: 27 City/ 34 Hwy / 30 mpg combined
The Ford Escape is one of the most popular compact SUVs on the market, and it also comes with an impressive amount of torque. Ford makes 7 trims of the Escape, we will only include the models close in spec to the other SUVs in this article.
With its 1.5L EcoBoost engine, it offers up to 199 lb-ft of torque, which is more than enough for most drivers. It also has great fuel economy and plenty of technology features like SYNC 3 infotainment system and adaptive cruise control.
2023 Chevrolet Equinox LS
MSRP: from $26,600 USD
Torque: 203 lb-ft
Power: 175 hp
Fuel Economy: 26 CITY / 31 HWY
If you're looking for something with even more power, then you should consider the Chevrolet Equinox Premier. This vehicle has an impressive 1.5L Turbo 4-cylinder engine that gives drivers up to 203 lb-ft of torque, making it one of the most powerful compact SUVs on the market today. It also has great safety features like lane keep assist and forward collision alert to help keep you safe on the roads.
2023 Honda CR-V EX
MSRP: from $31,610 USD
Torque: 179 lb-ft
Power: 190 hp
Fuel Economy: 28 city / 34 highway / 30 combined (2wd)
The Honda CR-V Touring is another great option for those who want plenty of power in their compact SUV. This vehicle has a in-line 4-Cylinder with Turbocharger engine that provides up to 179 lb-ft of torque, giving it plenty of acceleration when needed. It also has great tech features like Apple CarPlay and Android Auto as well as advanced driver assistance systems like lane keeping assist and adaptive cruise control.
Conclusion:
Compact SUVs are an ideal option for drivers who want something efficient yet powerful enough to get them where they need to go quickly and safely.
And if you're looking for something with plenty of torque, then these three models – the Ford Escape Titanium, Chevrolet Equinox Premier, and Honda CR-V Touring – are sure to fit the bill perfectly!
No matter which one you choose, you can be sure that your ride will be both comfortable and powerful!