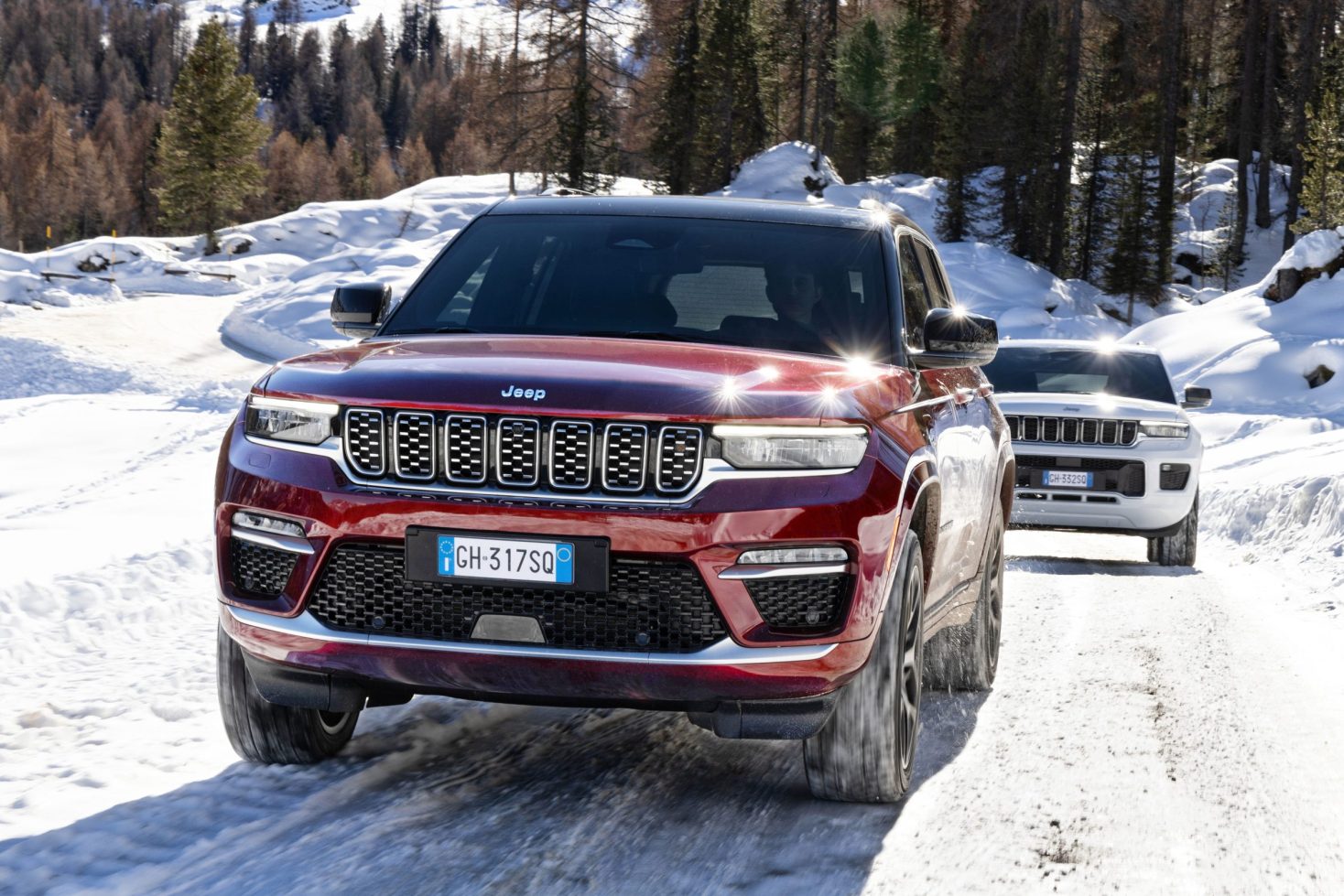 SUVs with the Best Traction Control Systems for Snowy, Wet or Icy Roads
Winter isn't quite done with us just yet and now the wet season is coming. Be ready for anything with these three powerhouses SUVs
Driving in icy, wet, and snowy road conditions can be stressful and dangerous. With the right safety features and technology, you can drive with confidence – no matter what the weather may bring.
We have compiled a list of the best SUVs that can handle icy, wet or snowy roads with ease.
Jeep Grand Cherokee
The Jeep Grand Cherokee is an excellent option for those looking for an SUV that offers good traction control system performance on snowy, wet or icy roads. It comes equipped with a Quadra-Trac II four-wheel drive system which provides maximum power when needed most.
The car also comes with a Selec-Terrain system which allows you to choose from five different driving modes – Auto, Snow/Mud/Sand, Sport, Rock Mode and Tow/Haul Mode – so you can customize your experience based on your needs and the current road conditions.
The Jeep Grand Cherokee also has great stability control systems that help reduce wheel slippage in slippery conditions.
Subaru Outback
The Subaru Outback is another great SUV option for those looking to travel across icy, wet or snowy roads safely and confidently. We've all seen the Subaru commercials and heard from the car's very vocal fanbase.
This vehicle comes equipped with Symmetrical All-Wheel Drive (AWD) as well as Vehicle Dynamics Control (VDC) which helps improve traction and stability control when driving over these types of surfaces.
The Outback also has a special X-Mode feature which provides maximum grip when going through deep snow or off-road terrain. This feature will adjust transmission shifting patterns as well as engine output to ensure you maintain full control at all times.
Toyota 4Runner
The Toyota 4Runner is another reliable SUV choice when it comes to travelling across slippery surfaces such as snow and ice. This SUV features a part-time four wheel drive system that allows you to switch between two-wheel drive mode and four-wheel drive mode.
Depending on your needs, it's good have those modes available at any given moment. The 4Runner also has Vehicle Stability Control (VSC) which helps reduce wheel slippage by automatically applying brakes to individual wheels when necessary while delivering higher levels of traction control when navigating slippery terrain.
Conclusion:
When it comes to driving in winter weather conditions, having an SUV with a good traction control system is essential for staying safe on the roads.
We've highlighted some of the best options available today – the Jeep Grand Cherokee, Subaru Outback and Toyota 4Runner – but there are many other great options out there too!
Stick with us before making any decisions so that you can be sure you're getting an SUV that meets all your needs! Drive safe this winter!